First, it was Amazon's Kindle which wrote a new paperless chapter on what it meant to read a book. Then came the resurgence of the audiobook, a medium that was previously associated with the Sony Walkman and stack of self-help cassette tapes from the eighties.
Today, the novel idea offers more than just affirmations and hypnotic mantras. Amazon's Audible allows users to download hundreds of hours' worth of audiobooks and podcasts onto devices such as phones, tablets, desktop computers, smartwatches and even smart home devices like Amazon's Alexa. But is Audible worth the money? Or is it anything but a page turner? We spoil the details on everything you need to know about using this popular platform.

What is Audible?
The Netflix or Stan equivalent for bookworms, Audible is claimed to provide the world's largest selection of audiobooks and original ad-free audio shows. The subscription service allows members to listen to their favourite story on a variety of devices, with offline access also available so you can read 'On the Road' just like Jack Kerouac (well, if he had smartphone).
Audible includes special features such as sleep timer and adjustable narration speed, so you can take control and be the author of your reading experience.
New users can get started with a 30-day free trial to sample what Audible has to offer. This comes with one credit, which can be used to purchase any Audible title. Credits are given to users every month as part of their Audible membership, with any unused credits being added to the person's account and accumulating until redeemed. But once a credit has been used, additional audiobooks cost $14.95 each.
Audible can be downloaded on iOS, Android and Microsoft-compatible devices.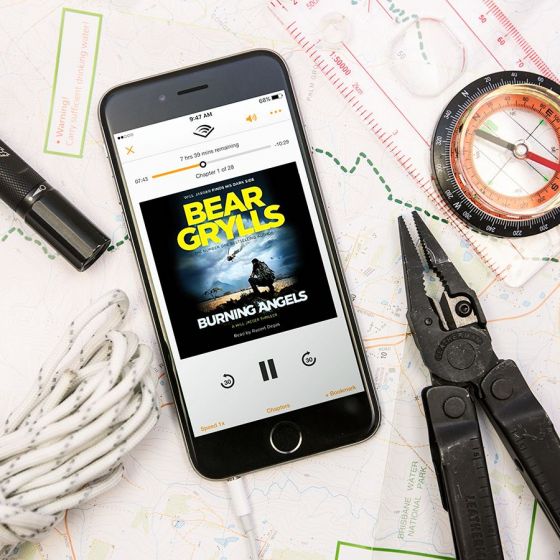 How much does Audible cost in Australia?
The ability to download multiple audiobooks doesn't just remove the need to carry a back-bending book bag, it also lightens the load of your wallet. The Audible app costs $16.45 each month, which comes with one credit you can use to buy any Audible title. It also gives you the option to buy as many extra audiobooks for $14.95 each.
Buying an Audible title as a non-member can come at a heavy price since a new release may cost just as much as its physical or e-Book equivalent, or more in some cases. New releases retailing for $39.50 on Audible can sell for $26 for a paperback copy on Amazon or $17.99 on Kindle. But for the monthly subscription price, Audible members can use any available credit to access the same title for free or purchase it as an additional download for less than $15, meaning you can snag a bargain if you use your credits wisely.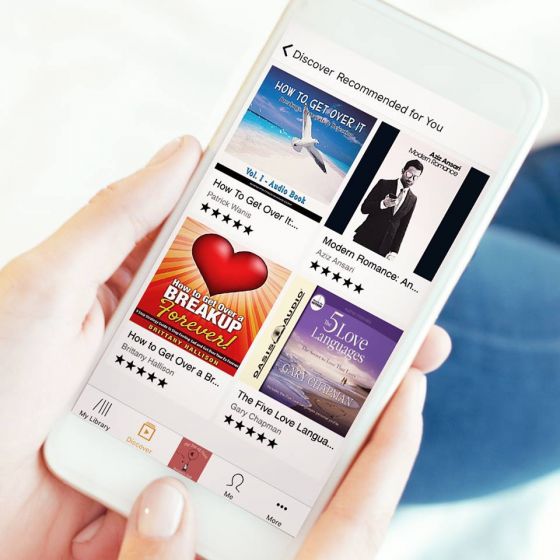 What books are available on Audible in Australia?
If you consider yourself a bibliophile, browsing the Audible library will make you feel like a kid in a candy store. Audible hosts a wide array of genres — including everything from crime, sci-fi & fantasy, business, language, health, travel and a bunch of today's best sellers. There's also plenty of classics from some of history's most well-known storytellers, including Shakespeare.
In addition to the learning materials designed for some of the youngest readers, Audible even provides university-level students with lectures from The Great Courses on topics such as psychology, economics, science and literature.
In addition to published works, Audible offers its own exclusive content with Audible Original. This includes a variety of podcasts series by major personalities like Stephen Fry, Bear Grylls, Annabel Crabb and Tom Ballard. The collection similarly features a range of stories from well-known writers, as well as live performances from events such as the Melbourne International Comedy Festival, giving you something different to binge if you're not in the mood for a novel.
Most popular books, according to Amazon
Need some reading inspiration? Here's Amazon's top 10 selling titles in Audible, ranked according to popularity.
The Trauma Cleaner by Sarah Krasnostein (exclusive to Audible)
The Art of Racing in the Rain by Garth Stein
The Dalai Lama's Cat + The Dalai Lama's Cat: Guided Meditations by David Michie
The Subtle Art of Not Giving a F*ck: A Counterintuitive Approach to Living a Good Life by Mark Manson
The Barefoot Investor: The Only Money Guide You'll Ever Need by Scott Pape
Can't Hurt Me: Master Your Mind and Defy the Odds by David Goggins
Talking To Strangers: What We Should Know about the People We Don't Know by Malcolm Gladwell
Your Own Kind of Girl: A Memoir by Clare Bowditch
Atomic Habits: An Easy and Proven Way to Build Good Habits and Break Bad Ones by James Clear
Becoming by Michelle Obama
What if I don't like a book?
Want to skip a story? The "Love it or swap it free guarantee" allows Audible members, including those using the 30-day free trial, to exchange a book within a year of purchase without charge. Alternatively, readers can ask for a full refund, but must to do so within the same period.
How can I cancel Audible?
Too booked for time to listen to audiobooks? You can choose to either cancel your Audible membership or put it on hold. Still have a few credits left in your back pocket? Audible recommends redeeming any remaining credits before cancelling or putting your membership on hold. Unlike the audiobooks, credits expire upon cancellation.
If you want to put a full stop to your Audible membership, one of the most important things to know is that your audiobooks won't be deleted from the Cloud because the Audible account remains active after you quit. So, even if you remove something from a particular device, the audiobook will still be sitting on the shelves of your online library.
You can also continue to buy audiobooks through Audible or Amazon, but will need to pay the retail price. Otherwise, monthly members can head to the Customer Care page on the Audible Australia website to put the account on hold. This allows you to avoid being billed for up to three months. While you won't be able to receive new credits, it's still possible to redeem outstanding credits.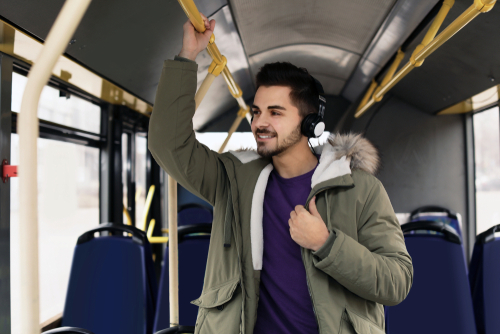 How else can I listen to audiobooks in Australia?
They say, "don't judge a book by its cover" – so, why be picky on how you should enjoy a good book? Here are some alternative platforms to Amazon's Audible.
Kobo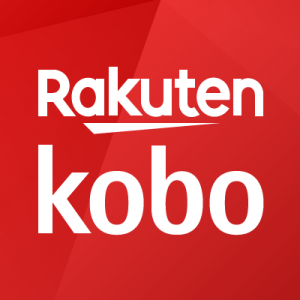 Kobo keeps the story going by offering a series of eBooks, audiobooks and eReaders. It also provides apps to use on your phone or desktop computer. Kobo works similar to Audible and offers a 30-day trial, before requiring a slightly cheaper monthly subscription of $12.99 per month. The first audiobook for new members is still free, and one credit is also given every month as part of the subscription. Plus, the books are yours forever and won't be taken away if you decide to cancel your membership.
Scribd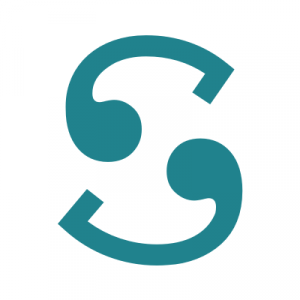 If you're itching to take a break from epic fantasy series and crime novellas, Scribd can bring you back to reality with its pretty diverse range of sheet music, magazine articles, government reports, case studies, academic dissertations and medical reports in addition to its regular fiction and non-fiction reads. The subscription service costs US$8.99 per month (approximately AUD$13) and offers a similar free trial period to Audible.
Libby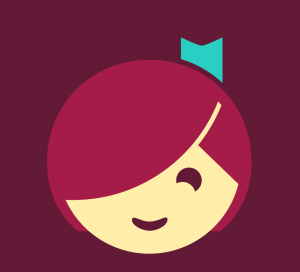 Created by OverDrive, a global distributor which provides digital content for libraries and schools, Libby allows you to access e-books, audiobooks and magazines from your local library absolutely free. While platforms like Audible and Kobo require a paid monthly subscription, Libby is free and the only card you'll need is a library card. Libby is available on phones and
tablets compatible with iOS and Android devices. It's also accessible on certain PCs through the Microsoft store.
Is Audible worth it?
While it can be tough to beat the feel of a new book, not having to lug them around with you is a huge bonus, meaning there's plenty of benefits to using apps like Audible. Essentially allowing you to have a whole library in your pocket, Audible is one of many options that allow you to catch up with the latest releases, learn a language or indulge in a variety of genres and authors, all while keeping your hands free. While it may cost more than your local library, Audible may be worthwhile for both serious readers, as well as those who occasionally enjoy a good book on a lazy Sunday afternoon.

Here is a selection of postpaid plans from Canstar Blue's database with a minimum of 10GB of data, listed in order of standard cost, lowest to highest, then by data allowance, largest to smallest. Use Canstar Blue's phone plan comparison tool to see a wide range of plans on offer from mobile providers. This table includes products with links to referral partners.
Here is a selection of prepaid plans from Canstar Blue's database with a minimum of 10GB of data, listed in order of standard cost, lowest to highest, then by data allowance, largest to smallest. Use our comparison tool to see a wide range of plans from other providers. This table includes products with links to referral partners.
Picture credits: OpturaDesign/shutterstock.com, New Africa/shutterstock.com