Budgeting can be pretty tough. Instead of going out and buying espresso martinis and new rollerblades you have to put aside every paycheck to save up for something boring like rent, or to have in case of an emergency. And like most things in the finance industry, there's plenty of numbers, percentages and decimal points to make it even more confusing and daunting. Thankfully, there are plenty of apps out there to help you get ahead of your spending habits, or at least help you splurge smarter if you can't resist a sale. We've narrowed down some of the best budgeting and finance apps to help you navigate through the world of saving money, whether you've just gotten your first paycheck or you're just looking to tighten the belt.
Top Budget Apps
There's no shortage of budget and financing apps out there (although most of them promise to make you rich). For those of us who are just hoping to get a bit better with the money we already have, or are saving for a holiday, there's still plenty to sift through, although we've found a number of apps that can help you get back in the black.
Invest in these apps to help with your budget:
Mint
ATO
You Need a Budget (YNAB)
Raiz
Pocketbook
Mint


iOS and Android – Free
One of the OG personal money tracking apps, Mint has 10 million users to date, and is one of the highest rated finance apps on both iOS and Android. Mint functions on the premise that to understand, and then improve where you are financially, you need to have all your eggs in one basket. Pretty much, to use Mint correctly, you need to link every account you own in relation to money to the app – this means your credit and/or saving accounts, any credit cards, insurance, mortgage, loans, investments and any guaranteed spending. The app can then monitor your finances and provide budget suggestions based on your spending and your income. You can also check your free credit score as many times as you like, as well as tips on how to improve it.
ATO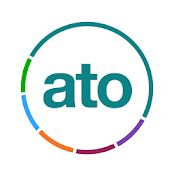 iOS and Android – Free with in-app purchases
Keeping track of your super and tax is honestly something so painful that most of us just prefer not to think about it. Luckily, the Australian Taxation Office (ATO) has come out with its own easy-to-use app which includes a range of functions for saying on top of all your tax and superannuation related finances. Beneficial for both individuals and small business owners, the app allows you to lodge tax returns, record deductible expenses with the myDeductions tool (which can be used to pre-fill your tax return), calculate withholding tax, search ABNs and compare your business with industry benchmarks.
You Need a Budget (YNAB)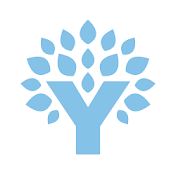 iOS and Android – Free download but requires paid subscription
The name of this app is hitting a bit too close to home, thanks. Yes, fine – I do need a budget. The app, more commonly referred to as YNAB, is a hands-on, flexible budget and personal finance tracker that aims to help users get out of debt, save more money and stop living paycheck-to-paycheck. The app, which also is web-based, forces you to save by assigning every dollar in your account to a budget category. For example, for an entire month you may assign $400 to groceries and $300 for shopping.
However, the app is successful because it allows for mistakes and extra or under spending (when does anyone spend under budget?). But in order to put more money into one category it must be taken out of another – you cannot forecast future paychecks, meaning you'll pay for overspending down the line. If you are interested in the detailed service, you can sign up for a free 34 day trial, however after that you'll have to purchase a subscription – $11.99 per month or annually at $83.99 (which saves you $59 per year).
Raiz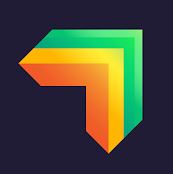 iOS and Android – Free download but requires paid subscription
Formally known as Acorns, Raiz is an investment app that most people are familiar with. Whether you use it to raise a few extra dollars from your shopping addiction or you are genuinely interested in making money from the sharemarket, the app can cater to a lot of different needs and financial lifestyles. Basically, you connect your spending card to the app, and every time you make a purchase with said card, the app rounds it up to the next highest dollar and automatically invests the difference into a low-cost portfolio using EFTs (exchange traded funds).
For example, if you purchase a $12.30 lunch, $0.70 would be transferred to your investment account. Once you hit $5, the money will be invested in your investment option of choice. Of course, you can opt to invest a lot more than just your leftover cents – but for a balance under $10,000 you are only charged $2.50 monthly in comparison to 0.275% annually for accounts over. Of course, if you're broke, it's just great to have a little treat after a couple of months of collecting rounded up cents.
Pocketbook Easy Budget Planner


iOS and Android – Free
Keen to kickstart your budgeting but a little bit overwhelmed by some of the other apps? Pocketbook is your simple solution for tracking and managing money without the extra stress or confusion. After signing up (for free), the app allows you to sync all of your bank accounts and it will track your spending and income through categories as it comes and goes – you don't have to do any manual entry! You will get notified about any upcoming bills, if you have enough money to cover them, and how much you need to cut down if you can't. You can also add photo receipts, bills and invoices to transactions if you need to keep them for tax purposes. The Safely Spend element also helps you to limit your weekly spending, by placing limits on how much you can spend in certain categories each week.
Which budget app should I use?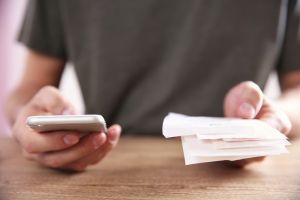 Finances can be quite personal, especially as we all have different financial goals and commitments. As a result, there's unfortunately no one size fits all when it comes to budgeting apps, meaning have a look at a few may help you find the best fit for your lifestyle, as well as keep you accountable for when you're thinking about venturing out for lunch. While the five apps above are by no means the only apps out there, they are a good starting point if you're looking to be a bit better with the money in your bank account. And who knows, you may just find something that will make you rich down the line. You can thank me later when you're rich (I like inner city apartments, and really need a new car).

Photo credits: Monster Ztudio/shutterstock.com, Africa Studio/shutterstock.com