While there's no shortage of options for keeping in contact with people in the modern world, leaving you no excuse not to call your mum (she just misses you), the majority of us would no doubt prefer the use of a messenger app. It's simple, convenient and allows you to pretend to look busy while you're out in public. Reaching out to loved ones is now more relevant than ever, so what messenger apps can you download, and which ones are worth using? Canstar Blue looks to pass the word along in this guide on messenger apps.
What are messaging apps?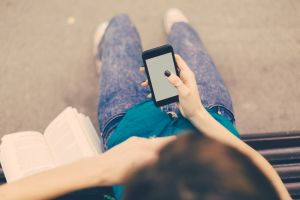 Like the name suggests, messenger apps are applications that allow you to message other people via your smartphone. While transforming over recent years to become a mix between a text message and a social media platform, messenger apps allow you to call, message or video chat with friends and family, provided you have an internet connection.
Popular messenger apps
Here are some of the most popular messenger apps available:
Messenger
Telegram
WhatsApp
Line
Viber
WeChat
Signal
Snapchat
GroupMe
Discord
Skype
Kik
Slack
BAND
Voxer
Dust
Android Messages
iMessage
Messenger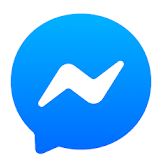 One of the most popular – if not the most popular – messenger apps, 'Messenger' originally started out as part of Facebook before breaking out into its own app. Messenger allows you to keep in contact with anyone who has a Facebook account, so you can keep in touch with friends, as well as message people outside of your friends group, tying in with Facebook features such as Facebook Marketplace. You can create group chats, video call, and post stories to your Facebook profile, allowing you to reach friends and family however you want, all for free.
Telegram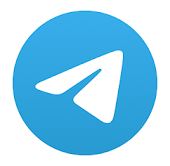 Claiming to have the fastest delivery speed, Telegram is a cloud-based messenger app that is available on both mobile devices, as well as computers and laptops, allowing you to keep in touch with people already listed in your phone contacts, or by searching for their username. Like most messenger apps, you can send documents and images as well as make voice calls, with Telegram including added security encryptions for files and messages, plus set a timer to 'destruct' or erase your old messages. Telegram is free to download and use, and allows users to create chatbots, making it ideal for businesses to use for helpdesks or customer support.
WhatsApp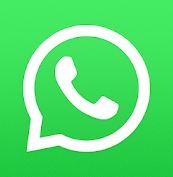 Often seen as the main competitor to Messenger, WhatsApp is another free messaging platform that is compatible with both phones and computers. It includes additional end-to-end encryption for security, as well as international calling (via your internet connection), with video chats available for up to four people at the same time. WhatsApp uses your phone number and contacts to connect with friends and family, and additionally allows you to post 24-hour stories and share your location to show your friends where to meet.
Line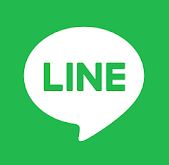 A bit of everything, Line combines standard messaging features such as group chats and video calls, along with other aspects of social media, such as being able to post photos to a timeline and follow brands and artists. You can even send and receive money through Line, making it much more than a simple messaging app. While Line is available for free, there is a subscription option available for those a fan of the Stickers who like to add something extra to their posts or messages.
Viber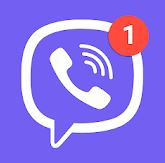 Keeping pace with other messaging apps, Viber allows you to send regular messages, as well as video and audio messages for when you don't have time to type it out. You can create group chats called 'Communities', as well as send stickers and GIFs for when words don't cut it, with Viber also compatible with desktops, with a sync feature to keep you up to date regardless of what screen you're using. Viber also offers Viber Out, which allows for unlimited international calls for a monthly subscription, with the app itself free to download and use.
WeChat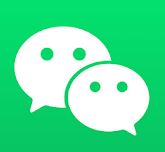 One of the most popular messaging apps in China, WeChat is now used around the globe, with the app available as a Personal account or Business account, otherwise known as an 'Official' account, although some content may be restricted for companies outside of China. The Personal account allows you to message, video call and create group chats and access 'Moments', which is essentially a newsfeed of your friends' activities, with the app free to download and use for Personal accounts.
Signal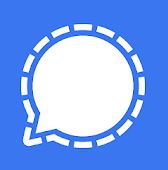 Using security as its main selling point, Signal uses end-to-end encryption on every message – text, voice or video – to give you peace of mind. You can send traditional messages, along with images, videos, GIFs and files, all for free, with Signal also stating there are no advertisements either. You can even create your own stickers as well, giving you plenty of personalisation options for your messages.
Snapchat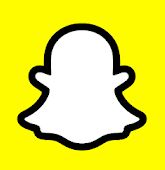 A powerhouse in the social media scene, Snapchat is more known for being a picture and video app, but it also allows you to chat with your friends list, with messages disappearing like your other snaps. While not fantastic if you're looking to go back through old chats, it is ideal for those just looking for a quick talk with friends. Snapchat is free to download and sign up to.
GroupMe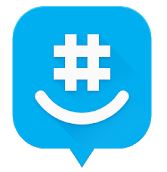 As the name suggests, GroupMe focusses on the group chat, although you can still chat one-on-one if you need. GroupMe allows you to have up to 500 people in one single group chat, allowing you to add people via username, phone number or email address, ideal for whatever your social circles are. You can also share photos, videos and customised emojis, with the app free to download and use.
Discord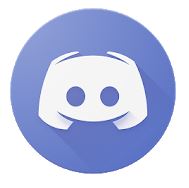 Popular with gaming communities, Discord is primarily a desktop messaging service, but is also available on your smartphone. It allows you to message the whole squad while playing video games. You can also set up clubs or communities as a hub for people with similar interests, meaning you don't have to be a gamer to use it. Discord allows for text and voice messaging, and is free to download.
Skype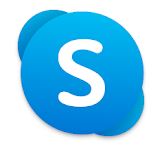 The OG of video calling, Skype also has a chat function, allowing you to stay in touch with your contacts even if your webcam isn't working (or you just want to stay in your pajamas). Skype comes pre-installed with Windows computers, but is also available as an app, helping you to place calls or message friends and family from all around the world. Skype is free to download and sign up to.
Kik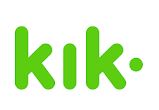 Like most messaging apps, Kik allows you to connect with friends all over the world through text, emojis, GIFs and video calling, with the app marketed towards a younger generation. Kik includes the ability to chat and interact with bots, which enable games to be played in a group chat, giving you something to do on those Sunday afternoons. It's free to download and use, with your contacts able to be synced to the app.
Slack

While known in the workplace, can you use Slack as your own personal messaging app of choice? Well, technically yes, but there may be a bit more work involved than simply downloading the app. Slack lets "small companies" (i.e. you and your friends) use the app for free, although old messages will disappear after a time. However, using Slack as your personal messaging app also opens up the possibility of using the Slack bot to help you organise your calendar and other features, which may help you organise your next catchup.
Band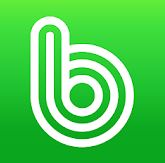 Aimed at group messages, Band allows you to post to a "community board", helping you to inform everyone of the day's plans, as well as posting videos and files to help get the message across, working very similar to creating an event on Facebook. You can also ask your community questions for polls, as well as send and receive money and create a shared calendar for everyone, making organising your next group activity a bit easier.
Voxer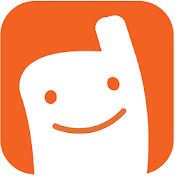 Available for both individual use, as well as for businesses, Voxer allows you to send messages, GIFs, photos, videos and audio messages through a PTT (Push To Talk) function, just like a walkie-talkie. Voxer includes end to end encryption for safety and security, along with the ability to have up to 500 people in a group chat, and even Dropbox integration as part of its paid subscription.
Dust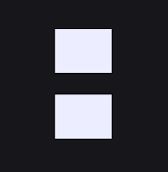 Big on privacy, Dust allows users to delete message at any time (with all messages deleted after 24 hours), with end to end encryption on all messages for additional privacy and anonymity. You can also privately search the web via Dust, with Dust also allowing you to message individuals or groups, as well as explore tabs such as 'Discover' and 'Chatters' to follow trends and companies.
Messages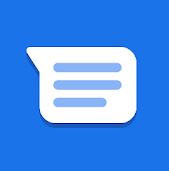 Known as Google Messages, Android Messages or simply 'Messages', this messaging app comes pre-installed on Google phones such as the Pixel range, but is still available for other Android phones and desktops. You can connect with friends and family by entering their name, phone number or email address, with group chats and video calls also available, with the app free to download and use.
iMessage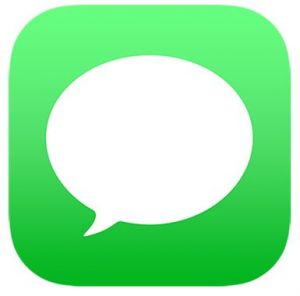 Apple's own messaging app, iMessage comes pre-installed on Apple devices, allowing you to talk amongst other Apple products easily through an internet connection. You can share texts, videos, images, GIFs, music and files, as well as create group chats and video call, giving you what you'd expect from a messaging app.
Which messaging app should I be using?
With plenty of ways to communicate what you need to say – even when words aren't enough – it's no surprise that there are plenty of great messaging apps now available. While all of the above apps will get your message through to your friends and family, which one you'll use on a regular basis will come down to factors such as how easy the app is to use and how well it works with your operating system.
Of course, features such as additional security and privacy, as well as custom stickers and graphics, may also sway some users to test out new apps. But whichever app is the most popular with your friends and family may be the best choice for you (and your social life).