Whether the new year is creeping up or you've decided to lace up the joggers again and get back on the horse, getting fit is hard. We all have big dreams of six packs and plans to eat better, yet find ourselves lasting half a day on our last 'health kick'. But being healthy isn't just about eating right and exercising. It's a shift of lifestyle – getting enough sleep, staying mentally healthy and learning about what foods are right for you. Kudos to those who are already killing it, but for the rest of us – it's time to give it a crack. To help, Canstar Blue have picked out 10 lifestyle apps to help you kickstart your best self – this year, next year, or whenever you want.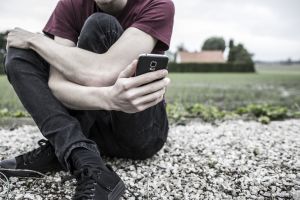 For your mental health
Headspace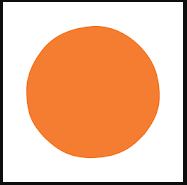 iOS and Android – Free with in-app purchases
Maintaining a healthy lifestyle is more than just eating right and exercising. It involves all aspects of the body, and nothing is more important than your mental health. It's a well-known fact that meditation can help reduce stress and improve overall happiness, and a meditation technique that has become insanely popular at the moment is 'mindfulness'. By definition it means 'the ability to be fully present in the moment', and one of the go-to apps to practice it on is Headspace. Loved by health guru Gwyneth Paltrow, the app offers a mix of mini guided meditation sessions that help you let go of stress and bring calm, wellness and balance into your life.
Lumosity: Daily Brain Games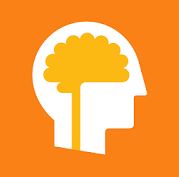 iOS and Android – Free with in-app purchases
If you're one to switch off the ol' brain any time that isn't absolutely necessary (a.k.a. the minute you step out of the office and start watching Love Island on the train) maybe it's time to step it up. Just like leg day at the gym, it's also a good idea to train the brain every now and then. And what better way to get your brain in its sharpest shape than with an easy to use brain training app like Lumosity? The cognitive training program consists of science-based games designed to exercise memory, attention, speed, flexibility and problem-solving. You can track and monitor your progress, and then the app will carefully curate sets of games just for you and your brain.
Fabulous: Daily Motivation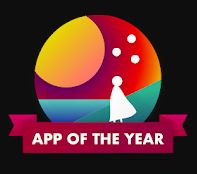 iOS and Android – Free with in-app purchases
This app is a bit of a whack one – but we think it's worth a gander. Fabulous is kind of like your own digital "science-based" life coach, helping you track your healthy 'habits' such as meditation, workouts, self-care, sleep, drinking plenty of water, diet and motivation. It basically encourages you to stick to your habit once you pick it up – and we all know how hard sticking to difficult healthy habits are. The app claims that benefits include: focus and concentration, better sleep, stress management, happiness, healthier eating habits and calming anxiety, which are all winners in our books.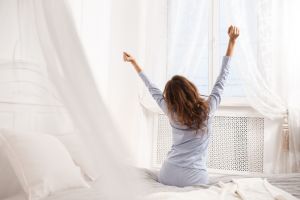 For your sleep cycle
Sleep Cycle: Smart Alarm Clock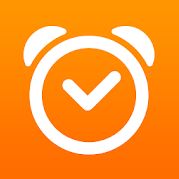 iOS and Android – Free with in-app purchases
If you're anything like us and absolutely hopeless with sticking to a regular sleep cycle (did someone say five hours during the week and 12 on the weekend?) this app may very well solve all your problems. Sleep Cycle tracks your sleep every night, and then provides you with detailed analyses of your sleep pattern and suggestions to help improve it (e.g. no coffee after lunch). Once it understands your sleep pattern, the built-in alarm clock will gently wake you up while you're in your lightest sleep phase – so say goodbye to hitting the snooze button eight times!
Tingles – ASMR Sleep Sounds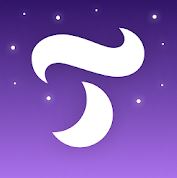 iOS and Android – Free with in-app purchases
ASMR is the best thing in the entire world. There, we said it. If you're looking to unwind before bed (or in the middle of the day) there is nothing quite as good as a quality ASMR YouTube video. If you've got no idea what is going on, ASMR stands for autonomous sensory meridian response, also known as the "tingly feeling" your brain feels in response to certain noises, usually whispers close up in your ear. If you're interested but not sure where to start, Tingles, which is rated #1 for ASMR apps, has made it super easy for us by combining videos and whisper sounds (a.k.a. "triggers") altogether on one app. With over 1,500 ASMR artists (and a lot of popular YouTubers), you'll be spoilt for choice and addicted to ASMR in no time.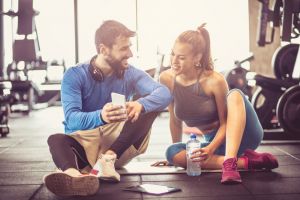 For your fitness
Charity Miles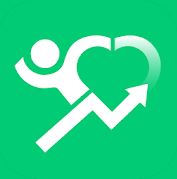 iOS and Android – Free
This has got to be one of the best apps out there. In case you couldn't guess from the name, Charity Miles helps motivate you to get moving while simultaneously making an impact, combining giving back and exercising, both of which are great for your mental and physical health. The app asks what charity you'd like to donate to (choose from over 40 such as Stand Up To Cancer, WWF, Alzheimer's Association, Girl Up) and with each kilometre you run, walk or bike, you help your chosen charity earn money. The money comes from big-name corporate sponsors such as Johnson & Johnson who pledge to donate their advertisement money for the year to charities through the app. We can't think of a better combo.
Fitbit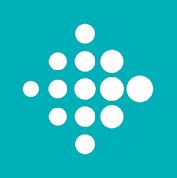 iOS and Android – Free with in-app purchases
Fitbit's have been all the rage – and there's no denying that the app is equally as good. If you have a Fitbit, connect it to the app and you can track all of your movements throughout the day including steps, distance, pace, heart rate, calories burned, sleep, weight and more. Don't have a Fitbit? Fear not, because the app is available for use whether you have one or not – either manually enter in your exercise, or check to see if your phone has a built-in tracker (a lot of newer models do, such as the iPhone) and you're off!
One You Couch to 5k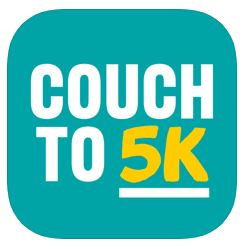 iOS and Android – Free with in-app purchases
Want to get into running but don't know where to start? Too nervous to join in on the local park run because you know you can't go the distance? Meet One You Couch to 5km, commonly known as Couch to 5km, the motivational running app that gets you up from the couch and slowly but surely running 5km with ease in just nine weeks. There's a choice of five different trainers – Olympian Michael Johnson, comedians Sarah Millican and Sanjeev Kohli, BBC present Jo Whiley and OG voiceover everyday mum Laura – who yabber away motivational chat in your ears and let you know when to walk and when to run in the weeks leading up to the big 5km. You'll be doing a marathon in no time!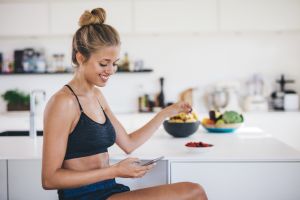 For your nutrition
MyFitnessPal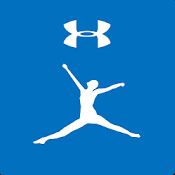 iOS and Android – Free
You'd have to be living under a rock to not have heard of this app – meaning it's no surprise it's made its way to the list. MyFitnessPal is rated #6 in health and fitness apps worldwide, and boasts an impressive 825,800 reviews at 4.7 stars on the app store and 2.17 million at 4.6 on Google Play. The app acts as a little motivational and informative pocket diary – you set your goal weight, log your food intake and your workout for the day. MyFitnessPal will then calculate all your nutrients, calories and vitamins for you and allows you to analyse patterns in your diet (this also would be great if you're trying to figure out a food allergy!) as well as tell you how much you need to be exercising and what you should be eating to hit your goal weight.
Food Intolerances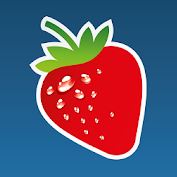 iOS and Android – $4.99
Are you someone with food allergies? Or are you currently in the middle of changing your diet to figure out your allergies? Worst yet, are you trapped on a low FODMAP diet right now? If so, Food Intolerances may be an app worth investing in (we know, $4.99 looks like a lot but it's really just a coffee). The app is a great tool for anyone dealing with allergies, with more than 900 foods that are commented and rated in view of the following: carbohydrate malabsorptions, fructose, lactose, sorbitol and other sugar alcohols, FODMAPS and sucrose. It also filters for the more basic ones such as gluten, wheat and soy. Sort, filter and discover all of the informational you will need to push on with your current diet situation, or to give you the answer as to why you don't feel yourself after certain meals.
With plenty of apps readily available to help you with your health and fitness goals, there's something for everyone, regardless if you're a fitness veteran or you're simply getting back into the swing of things. While it's always recommended to consult with your GP or a health professional before starting a new fitness regime or diet, these apps may be a good starting point to getting your health back on track.
Here is a selection of postpaid plans from Canstar Blue's database with a minimum of 10GB of data, listed in order of standard cost, lowest to highest, then by data allowance, largest to smallest. Use Canstar Blue's phone plan comparison tool to see a wide range of plans on offer from mobile providers. This table includes products with links to referral partners.
Here is a selection of prepaid plans from Canstar Blue's database with a minimum of 10GB of data, listed in order of standard cost, lowest to highest, then by data allowance, largest to smallest. Use our comparison tool to see a wide range of plans from other providers. This table includes products with links to referral partners.
Picture credits: ArtRoms/shutterstock.com, ThomasDeco/shutterstock.com, Leika production/shutterstock.com, Mladen Zivkovic/shutterstock.com, Jacob Lund/shutterstock.com