When your life is in complete shambles, there's really only one thing you can do – justify your actions based off astrology. Did you snap at a friend today? Don't worry, it's Scorpio season! Did you make a major mistake in an important document and lose your job? Don't worry, Mercury is in retrograde! Did you sleep in and miss breakfast, lunch and your eyebrow appointment? Don't worry, your Saturn is in Aries! (Also, that's pathetic).
The way I see it, there's two types of people out there: people who like astrology, and people who don't. I for one, think astrology is just the coolest thing ever. I'm a Scorpio, and I make sure everyone knows it. Well, I was, until a co-worker told me that NASA has apparently changed the horoscope system and I became a Libra. It completely ruined my day. To make matters worse, Mercury actually is in retrograde at the moment, so my creativity and communication skills are all over the place.
Luckily, there is one thing that cheered me up (and reminded me I'm a #Scorpio4Ever). My daily horoscope from the popular astrology app 'Co-star' alert popped up. It read: "Remain a few steps ahead of the game today." Why, yes, I think I will, and here are five astrology apps to keep you ahead of the game (and humble).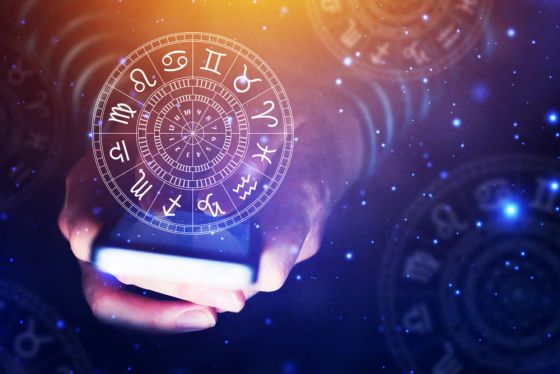 Top Astrology Apps
While there's no shortage of apps out there, these are just some of the most intriguing, creepily accurate and #original astrology apps out there. They are all free, however some offer in-app purchases for upgrades to premium, unlocking new content and potentially new justifications for your actions over the past few days.
Co-star
iOS and coming soon for Android – Free
This just has to go at the top because it's the best (in our opinion). Co-Star is basically an extremely detailed, personalised horoscope based on your natal chart, using data gathered from NASA and professional astrologers. The app made headlines for its weirdly specific push notifications they send to your phone every morning – called "your day at a glance" – giving you a look into how astrology may impact your day. Sometimes they can be freakishly spot on, but they can also be absolutely ridiculous (e.g. "cast a spell" or "don't use big words").
If you enter into the app, you can see your powers and weaknesses for the day in categories such as love, creativity, social life and thinking. A great addition to Co-Star is the ability to connect with friends, which allows you to keep track of their chart in relation to you and check your compatibility with them, meaning you can justify bailing on your plans to catch up if your signs are incompatible at the moment.
The Pattern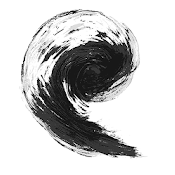 iOS and Android – Free
The Pattern rose to popularity when Channing Tatum posted a rant on Instagram talking about how creepy it was that the app knew more about him and his life than he did. Similar to Co-Star, The Pattern sends its users personalised messages to their phone, however instead of short and weird, they are long and weird. In fact, they are more like long summaries of people's lives (past, present and future) delivered in a sad and cruel manner. Sounds awesome right? You can also log into the app and access your 'timing' and your 'pattern' to gain insight into the various sides of your personality.
Daily Horoscope AstrologyZone
iOS and Android – Free with in-app premium purchases
It would be wrong not to include the app made by the Queen of astrology, Susan Miller herself. If you've read your horoscope in a magazine any time in the last 40ish years, chances are it was written by Susan. The free version of the app offers you a daily horoscope, as well as Susan's highly popular detailed monthly horoscope for all 12 signs.
If you upgrade to the premium version ($4.99/month, $12.99/three months or $49.99/year) you will also have access to Susan's essays on a wide range of topics such as the meaning of Mercury retrograde, the year's eclipses, compatibility reports and more. There is also a Learn Astrology section where you can educate yourself on the planets, the elements and how they relate to your qualities and characteristics. AstrologyZone is simple – but a staple.
Time Nomad
iOS – Free with in-app premium purchases
If you consider yourself a bit of an astrology expert and simple horoscopes leave you unfulfilled and wanting more, than this may well be the app you've been waiting for. Time Nomad (which unfortunately is only available on the App Store) is an "advanced planetary positions calculator software that ensures accurate birth chart calculations."
It can build precise astrological charts for any given date within nearest centuries, and comes with tools to help you work with and analyse planetary days of the week and charts transits and synastry. There are also options for in-app purchases, where you pay for asteroids to analyse in real time. We told you it was confusing – but that is why we said it was for people who consider themselves astrology experts.
Astrolis Horoscopes & Tarot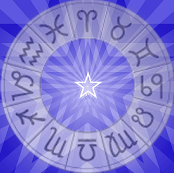 iOS and Android – Free
If you're in the mood for something less complicated than astrology science but a little more than just horoscopes, then give Astrolis a crack. The main feature of the app is its in-depth daily tarot readings, which (if you're confused) are basically cards that help to explain your current situation and to anticipate future events. In the app, you get one reading a day with three cards – one for your recent past, one for your current situation and one for your future influences. Tarot cards are very 00's and we're here for it. It also features a love compatibility element, which tells you which Zodiac sign you are being drawn towards.
Whether you're a newbie or a wannabe Susan Miller, there's an astrology app out there for everyone. Horoscopes, astrology science, sad push notifications, tarot readings, compatibility – take your pick, stay ahead of the game and spread the good zodiac word.
Here is a selection of postpaid plans from Canstar Blue's database with a minimum of 10GB of data, listed in order of standard cost, lowest to highest, then by data allowance, largest to smallest. Use Canstar Blue's phone plan comparison tool to see a wide range of plans on offer from mobile providers. This table includes products with links to referral partners.
Here is a selection of prepaid plans from Canstar Blue's database with a minimum of 10GB of data, listed in order of standard cost, lowest to highest, then by data allowance, largest to smallest. Use our comparison tool to see a wide range of plans from other providers. This table includes products with links to referral partners.
Picture credits: Photosani/shutterstock.com, Gorstevanovic/shutterstock.com