2014 – Razors & Shaving Supplies Ratings
Our latest research shows that 37% of Australian men shave every day, and 34% shave every second day. For women, 38% shave once or twice a week.
If you're shaving every morning, or even if you aren't, it's a good idea to employ highly regarded products ti achieve the most comfortable shave possible. We asked shoppers how satisfied they were with their shaving products, and we have the responses for you here.
Gillette's Venus product line proved a popular choice for Australian women. Venus razors have a moisture bar above and underneath the head, which helps to moisturise your skin and improve comfort during use. This brand achieved our Everyday Essentials Award – Women's Razors.
Next was the winner of our Men's Razors award: Schick. Just as Gillette is known for its Venus range, Schick is well known for its Quattro razors, which include variations like the Titanium, the Freestyle, and the Hydro.
Men will also need a quality shaving cream brand, which is where Palmolive for Men comes in. Palmolive's shaving cream range has a variety of products, some with Aloe Vera, others for sensitive skin, and more. This brand achieved our Everyday Essentials Award in this area, making it an excellent complimentary brand to our other award winners.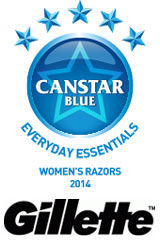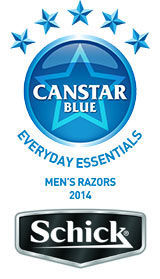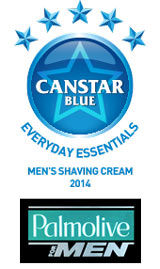 Other brands compared…
Men's Razors: Gillette, Bic, and Coles and ALDI brands.
Women's Razors: Schick, Bic, and Coles and Woolworths Brands.
Shaving Cream: Gillette, Faulding, Nivea for Men, and Woolworths, ALDI, and Coles Brands.
Frequently asked questions
Canstar Blue commissions Colmar Brunton to regularly survey 2,500 Australian consumers across a range of categories to measure and track customer satisfaction. The outcomes reported in these Everyday Essentials Awards are the results from customers within the survey group who have purchased and used the item in question (razors and shaving cream / gel) in the last three months – in this case, 773 people who had purchased a men's razor, 632 people who had purchased a women's razor, and 647 people who had bought men's shaving cream.
Brands must have received at least 30 responses to be included.