2014 – Showering Products Ratings
A significant three in five respondents to our recent survey spend most of their time grooming either their face or body, and 75% shower at least once a day. Keeping up appearances, it seems, is serious business to Australians. Therefore, you might be interested in investing in some of the best shower and bathing products available.
Winning our Everyday Essentials Award – Body Moisturisers, 2014 was Vaseline. This is probably unsurprising, given this brand has been largely synonymous with skin care in households across the globe since 1872. While most Australians will recognise the brand's line of petroleum jelly products, Vaseline also produce a variety of spray lotions and body moisturisers.
If you need body wash instead, we've compared plenty of brands for you to target the next time you're in the personal grooming section of the shops. Radox received our Men's Body Wash Award for 2014, while Avon received the same award for Women's Body Wash.
Lastly, we've looked at customer satisfaction with women's face wash. Want that perfect, supermodel glow? Dove earned our Everyday Essentials Award in this area, so make sure you consider it for your skincare needs.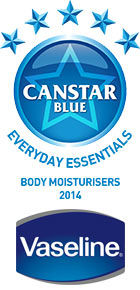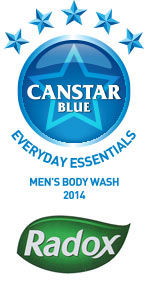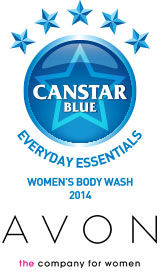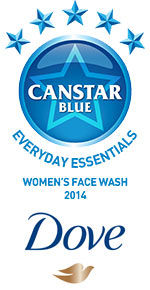 Other brands compared…
Body Moisturiser: Redwin, Aveeno, Nivea, Avon, Palmers, Garnier. Johnson's, Dove, Cetaphil, and Neutrogena.
Men's Body Wash: Palmolive, Lynx, ALDI Brands, and Dove.
Women's Body Wash: Lux, Dove, Radox, Palmolive, Imperial Leather, and Johnson's.
Women's Face Wash: Cetaphil, Garnier, Neutrogena, Nivea.
Frequently asked questions
Canstar Blue commissions Colmar Brunton to regularly survey 2,500 Australian consumers across a range of categories to measure and track customer satisfaction. The outcomes reported in these Everyday Essentials Awards are the results from customers within the survey group who have purchased and used the particular products in the last three months – in this case, 1,121 people who had purchased and used body moisturiser, 576 people who had purchased and used men's body wash, 816 people who had and used purchased women's body wash, 659 people who had purchased and used women's face wash.
Brands must have received at least 30 responses to be included.