2016 – Cars – Reliability Ratings
You are viewing the archived ratings for cars-reliability award. Go to the current cars-reliability award ratings.
Compare car manufacturing brands using our customer satisfaction ratings comparison of the reliability of their cars.
The most reliable cars in Australia

There's no better feeling than driving off in your brand new set of wheels. But equally there's no worse feeling than when your car breaks down by the side of the road – particularly if it's not the first time. No vehicle is immune to faults and of course the condition of it will largely depend on how well you maintain it. But before making any big decisions about which car to buy, it's a good idea to seek the opinion of other motorists, because some cars may be more prone to breakdowns than others.
Canstar Blue aims to arm you with as much knowledge as possible and our survey of more than 2,300 Australian motorists – who have purchased a new car from a dealership in the last three years – found that five out of 15 manufacturers achieved five-star ratings for vehicle reliability. They were: Kia, Mercedes, Suzuki, Toyota and Volkswagen. The remaining 10 brands all earned four-star reviews for reliability.
A car that is considered reliable is one that doesn't break down very often, while an unreliable car is one that experiences more than its fair share of unscheduled trips to the garage. So what could you, the driver, do to improve the reliability of your vehicle? Some jobs are best left to an expert, but a little basic care from you could go a long way to improving your car's performance and reducing the chances of breakdowns. Here are a few tips.
Regularly check the oil level: It's easy to leave this simple maintenance job for months at a time – or never do it at all. But it's important to ensure your car is topped up with new oil every three months or so.
Check the tyre pressure: Regular tyre pressure checks are incredibly important, from a maintenance perspective, but also with safety in mind. You can never check your tyre pressure enough, but it's a good idea to do it at least every few weeks.
Check the brake fluid: You should check the brake fluid every six months or so. Failure to top-up the fluid could result in your brakes seizing up.
Inspect the exhaust system: Check the exhaust system for leaks and damage. If there is an unusual noise, consult a mechanic immediately.
Every vehicle owner should expect the occasional trip to their local mechanic, but it's those unplanned breakdowns that really frustrate motorists. The good news from our results is that there are five manufacturers that are turning out particularly reliable vehicles, so hopefully you'll be in safe hands.
To find out how these five brands performed on overall customer satisfaction in a direct comparison against other leading manufacturers, check out our report. We hope that our ratings are helpful at the start of your car-buying journey.
Frequently asked questions
Canstar Blue commissioned Colmar Brunton to survey 9,000 Australian consumers across a range of categories to measure and track customer satisfaction. The outcomes reported are the results from customers within the survey group who have bought a brand new car from a dealership in the last three years – in this case, 2,354 people.
Brands must have received at least 30 responses to be included. Results are comparative and it should be noted that brands receiving three stars have still achieved a satisfaction measure of at least six out of 10. Not all brands available in the market have been compared in this survey. The ratings table is first sorted by star ratings and then alphabetically. A rated brand may receive a 'N/A' (Not Applicable) rating if it does not receive the minimum number of responses for that criteria.
Latest car articles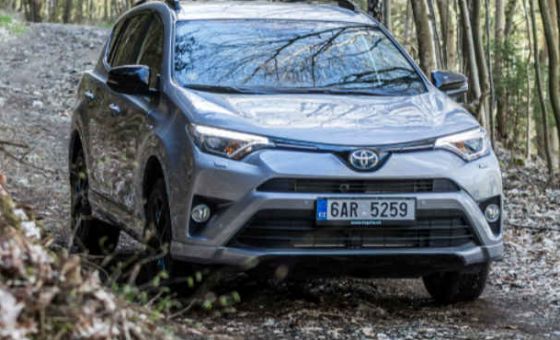 December 5th
The Best-Selling SUVs in Australia
Buying a new car can be an exciting time, but with plenty of options on the market, the decision can quickly become overwhelming. While we may get distracted by sleek looks and the power under …
– Read more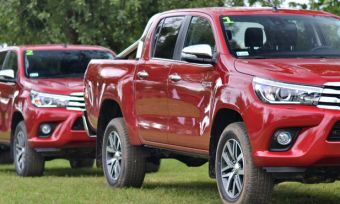 December 5th
The Top Selling Cars in Australia
Buying a new car can be an exciting time, but with plenty of options on the market, it can quickly become a bit overwhelming. To help narrow down the search, the Federal Chamber of Automotive …
– Read more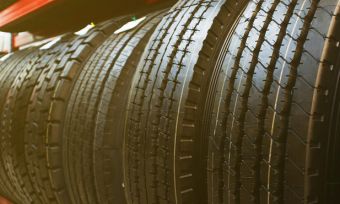 December 1st
The Cheapest Car Tyres in Australia
What are the cheapest car tyres you can buy? Is buying cheap tyres a good idea? Find out everything you need to know at Canstar Blue.
– Read more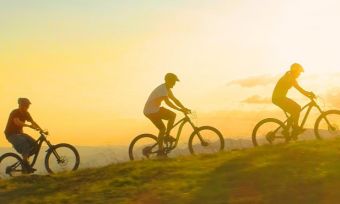 November 25th
E-Bike Brands in Australia
Say it with us now: Owning an e-bike doesn't make you lazy. In fact, some may say they're there to motivate you to hop on your bicycle even more often. It's better than driving, no? …
– Read more
November 21st
World Solar Challenge Explained
Every two years, the greatest minds from around the world are lured to the Australian outback to compete in what's known as the 'World Solar Challenge'. Think Dakar Rally with a greener twist. Throw in …
– Read more