2016 – Cars – Value for Money Ratings
You are viewing the archived ratings for Motoring Awards: Value for Money. Go to the current Motoring Awards: Value for Money ratings.
Compare new car value for money using our customer satisfaction ratings comparison.
Aussie motorists rate Kia best for value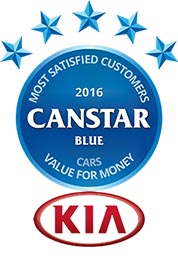 Buying a new car is one of the biggest financial commitments you're likely to make, so it makes sense to seek a broad range of opinions before you make any decisions. Canstar Blue is pleased to help by sharing the thoughts of more than 2,300 other Australians who have bought a brand new car in the last three years. The feedback we receive from them determines our star ratings, and when it comes to value for money, Aussie motorists are convinced that Kia – winner of our Small Car Award for 2016 – offers the biggest bang for your buck.
It's the third time in a row that Kia – perhaps best known for its range of small, economical cars – has earned a five-star review for value. In previous years the South Korean manufacturer was joined at the top of the ratings table by the likes of Hyundai, Mitsubishi and Suzuki, but in 2016 it was the only brand to win the coveted prize. So what makes Kia the best in terms of value for money?
The Kia range
Kia boasts an impressive range of small cars, starting from less than $14,000 drive away. Small car models available in Australia and their basic prices are as follows:
Rio: $13,990
Cerato Hatch: $19,990
Cerato Sedan: $19,990
Cerato Koup: $23,990
Soul: $26,990
Kia's medium car range consists of the Optima, from $31,490, and the all-new Optima, starting at $38,212. Kia also sells a range of SUVs and people movers, including the Sportage ($25,990) and all-new Sorento ($45,275).
To put these prices into some context, Canstar Blue's research found that Australian motorists spent an average of $22,896 on new small cars, $31,848 on sedans and $40,074 on SUV/4WDs.
Nothing beats the feeling of driving away in your new car, with the satisfaction of knowing you have got a great deal. It's also good to know your vehicle manufacturer has got your back in the event of any problems down the track, and Kia provides what it calls "Australia's best warranty offering". This comprises a seven-year unlimited kilometre warranty, backed by seven years of roadside assistance (subject to eligibility) and seven years capped price servicing.
Motorists interested in buying from Kia should also know that our survey respondents – who have bought a new model from a dealership in the last three years – also rated the brand five stars on vehicle reliability, so hopefully that seven-year warranty won't be necessary. Kia also scored four-star ratings on after sale service, car servicing and driving experience. It got three stars for point of sale service.
To find out how Kia performed on overall customer satisfaction in a direct comparison against 14 other leading manufacturers, check out our report. We hope that our ratings are helpful at the start of your car-buying journey.
Frequently asked questions
Canstar Blue commissioned Colmar Brunton to survey 9,000 Australian consumers across a range of categories to measure and track customer satisfaction. The outcomes reported are the results from customers within the survey group who have bought a brand new car from a dealership in the last three years – in this case, 2,354 people.
Brands must have received at least 30 responses to be included. Results are comparative and it should be noted that brands receiving three stars have still achieved a satisfaction measure of at least six out of 10. Not all brands available in the market have been compared in this survey. The ratings table is first sorted by star ratings and then alphabetically. A rated brand may receive a 'N/A' (Not Applicable) rating if it does not receive the minimum number of responses for that criteria.
Latest car articles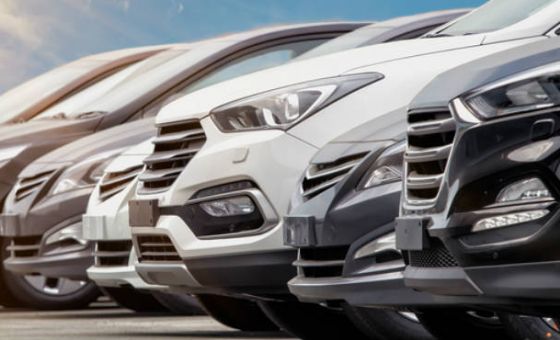 June 10th
Full speed ahead with end of financial year car sales
A new car is a hefty purchase to make, but when the end of financial year sales roll around, vehicle manufacturers are looking to offload old models to make way for new stock, meaning motorists …
– Read more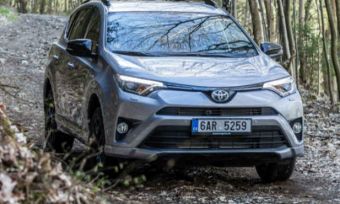 June 8th
The Best-Selling SUVs in Australia
Buying a new car can be an exciting time, but with plenty of options on the market, the decision can quickly become overwhelming. While we may get distracted by sleek looks and the power under …
– Read more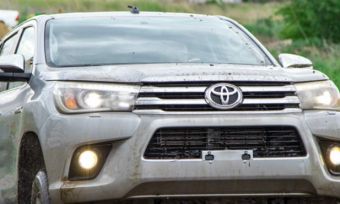 June 4th
The Best-Selling Utes in Australia
Nothing beats that new car feeling. But with plenty of brands, models, engine types and even colours to pick from, it can all feel a bit overwhelming. Yet if you find yourself drawn to a …
– Read more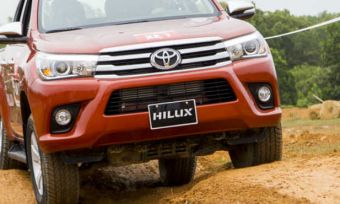 June 4th
The Top Selling Cars in Australia
Buying a new car can be an exciting time, but with plenty of options on the market, it can quickly become a bit overwhelming. To help narrow down the search, the Federal Chamber of Automotive …
– Read more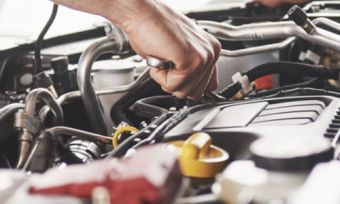 May 27th
7 car maintenance tips for driving in winter
Getting the day started isn't just tough for you, as your car may also feel the winter chill during those early morning starts. But while we can just chuck on our favourite trackies and warm …
– Read more