You are viewing the archived New Car Reliability ratings. Follow the link to view the current New Car Reliability ratings.
Compare car brands Audi, BMW, Ford, Holden, Honda, Hyundai, Kia, Mazda, Mercedes, Mitsubishi, Nissan, Subaru, Suzuki, Toyota and Volkswagen on the reliability of their new cars.
The most reliable cars in Australia
As hard as it may be to let go of your old car, sometimes it's best to say goodbye to your old faithful and treat yourself to a brand new set of wheels. There are plenty of benefits in having a new car, with newer models generally more efficient, environmentally friendly, safer and – usually – more reliable than older models, saving you money and hassle in the long run. After all, nothing ruins your day like your car not starting!
However, choosing a new car can be tricky. You'll want something that will be comfortable, as well as something that fits with your lifestyle. But most importantly, you'll want a new car that won't leave you stranded on the side of the road. Reliability is an important factor when it comes to choosing a new car, although we're all guilty of getting distracted by the sleek looks and horsepower under the bonnet.
To find out which car brands are deemed the most reliable in Australia, Canstar Blue produces an annual review, surveying thousands of Aussie motorists to learn about their personal experiences. To take part in the ratings, new cars must have been bought in the last three years.
Survey respondents had their previous car for over six years, on average. With the amount of driving you can do in six years, it'd be easy to imagine that some cars would experience some issues in that time.
If you're after something that will start first time, every time, which car brand should you go with? All brands and dealerships offer a warranty if your new ride turns out to be a lemon – and consumer law provides protection in the event that you're sold an absolute dud – but if you're looking to be 100% lemon-free, Australian motorists have decided which brands can be trusted most:
Mazda, Suzuki and Volkswagen were all rated as the most reliable in 2018, scoring five stars in this area for the second year in a row – that's quite an endorsement right there. In fact, Suzuki makes it three years in a row!
BMW, Ford, Holden, Honda, Hyundai, Kia, Mercedes, Mitsubishi, Nissan, Subaru and Toyota all scored four stars for reliability.
Audi was the only brand with a three star rating for new car reliability.
If your car isn't one of the top three, there's no need to panic, as most car brands will keep you safe and on the road without fault, with the Mazda, Suzuki and Volkswagen motorists in our survey simply the more satisfied with their vehicle's reliability.
 Compare Car Insurance
In the market for Car Insurance? Below is a snapshot of featured 4 or 5 Star Rated policies on Canstar's database, with a link to the providers' website. The results are sorted by Star Rating (highest to lowest), and was formulated based on a male aged 25-29 in QLD without coverage for an extra driver under 25 years old. To see policies more relevant click below to view all Canstar rated Car Insurance products.
Company
Star Rating
Agreed or market value
Lifetime guarantee on repairs
Roadside Assistance available

Comprehensive

Comprehensive
Product features

See how much you could save with a tailor-made premium. *24/7 Roadside Assistance included with Comprehensive policies.

Either

Get Quote

on YOUI's website

Comprehensive

Comprehensive
Product features

2017 Canstar Outstanding Value in Car Insurance, making your choice for car insurance even easier!

Market

Get Quote

on Bingle's website

View all Canstar rated car insurance products

Important Information

Source: Canstar. By proceeding you agree to Canstar Blue referring you to Canstar's website and accept that site's terms and conditions.  See the FSCG. This information is general and does not take into account your individual circumstances.  The results above do not include all providers, and may not compare all features relevant to you. Consider seeking professional financial advice, and read the PDS before making a product purchase.  See the Canstar Car Insurance Star Ratings Methodology. Canstar Blue may earn revenue from referrals to product providers from this table.
How to keep your car reliable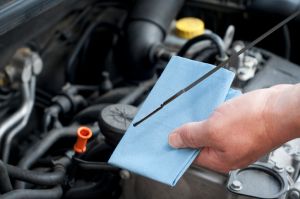 There are a number of ways to keep your car functioning properly, which in turn will ensure you and other motorists are safe on the road. Keeping on top of your servicing and mechanical checks is perhaps the best way, although it might not be the cheapest, depending on how regularly you service your car. While it may be inconvenient to be without your car for the day, it's always best to know if something is wrong to prevent further damage or issues from occurring.
Ensuring your car fluids are full is also an easy way to ensure your car is functioning properly. Occasionally refilling the windshield wiper fluid is easier than taking it to the mechanics.
Looking after your tyres is also recommended, as the tyres ensure you stay safe on the road, as well as impacting on fuel efficiency and car responsiveness. Occasionally checking for slow leaks, stones or nails in your tyres can ensure that you don't get into any trouble, as does having your tyres correctly pumped before long journeys. It's also recommended that car tyres are changed if needed, with plenty of tyre retailers around to help you.
While there are a number of steps to take to ensure you stay safe on the roads and that your car runs efficiently, sometimes things will simply stop working. While new cars are less likely to have serious mechanical issues when you first start driving them, they can still have problems, so it's always best to ensure you have the best warranty available, as well as insurance or services like roadside assistance.
If reliability is the biggest factor when it comes to choosing a new car, it seems that Mazda, Suzuki and Volkswagen are three solid choices, but it's always recommended to research the market and make the decision for yourself. Don't be afraid to take cars for a test drive, so you can drive away with peace of mind, as well as that new car feeling.
Frequently Asked Questions
Canstar Blue surveyed 9,000 Australian adults across a range of categories to measure and track customer satisfaction, via ISO 26362 accredited research panels managed by Qualtrics. The outcomes reported are the results from customers within the survey group who have purchased a brand new car from a dealership in the last three years – in this case, 2,307 people.
Brands must have received at least 30 responses to be included. Results are comparative and it should be noted that brands receiving three stars have still achieved a satisfaction measure of at least six out of 10. Not all brands available in the market have been compared in this survey. The ratings table is first sorted by star ratings and then alphabetically. A rated brand may receive a 'N/A' (Not Applicable) rating if it does not receive the minimum number of responses for that criteria.