Aussie rail passengers demand comfortable journeys and reasonable ticket prices, but above all else they want a reliable train network that gets them from A to B on time.
Canstar Blue surveyed more than 1,600 adults across the country to form its 2015 customer satisfaction ratings for city trains.
It found 62% of respondents regularly experience overcrowding and 45% often put up with delays.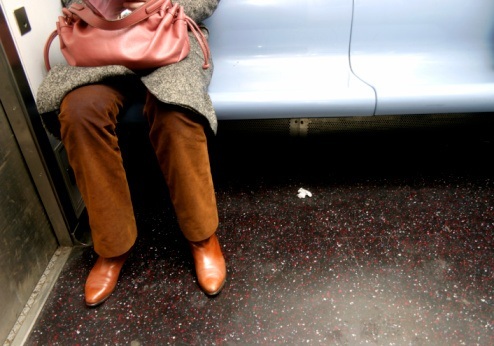 What's important to rail passengers?
Service reliability (17%) was found to be the biggest driver of overall customer satisfaction, closely followed by ticket price (15%) and journey comfort (13%). Cleanliness (12%), good scheduling (11%) and efficient ticketing systems (11%) were also important to passengers, while safety (5%) was found to be less of a priority for most respondents.
"There are a lot of factors that go into the overall rail service and it only needs one of them to go wrong to leave passengers feeling thoroughly fed up," said Head of Canstar Blue, Megan Doyle. "Keeping everything on track is a monumental task – and a thankless one.
"I'm sure most people can understand that, from time to time, things will go wrong and they may be delayed or forced to stand on an overcrowded train. But if this becomes the norm, rather than the exception, then they will have good reason to feel aggrieved – particularly if the cost of travel is already a sore point."
Complaints regarding overcrowding (71%) and delays (56%) were most common amongst rail passengers in Melbourne, the survey found. Passengers in Perth were the least likely to be delayed (15%), while travellers in Brisbane were the least likely to report overcrowding (48%).
Nationally 49% of passengers said they often witness antisocial behaviour on trains and 89% feel safe travelling during the day. However, that number dropped to 48% who feel safe catching the train at night – a consistent theme across all cities.
The threat of terrorism has made 22% of passengers more nervous about catching the train. Those in Sydney were most likely to feel nervous (26%), while those in Perth and Adelaide (15%) were least likely.
And across the country 75% said they would like to see more security guards or police on the network. Again travellers in Sydney (79%) were most likely, with those in Brisbane (66%) least likely.
Other survey outcomes
50% are comfortable making conversations on trains
45% deliberately avoid eye-contact with other passengers
13% have missed their stop because of looking at their phone
Which city train network is rated highest?
Survey respondents were asked to rate their city rail network across a range of criteria, forming Canstar Blue's customer satisfaction ratings for 2015.
The result means Transperth has achieved Canstar Blue's Most Satisfied Customers Award for the fourth year in succession.
Click here to read our full city trains rating report
"The challenge for all cities is to provide a comfortable and reliable service that doesn't result in excessive costs to passengers," said Mrs Doyle. "No train network is perfect, but Transperth customers are certainly the most content with their local service."