About ElectrAG
ELECTRAG IS NO LONGER OPERATIONAL IN THE RETAIL ENERGY MARKET.
ElectrAG is a new electricity retailer for agricultural properties, which operates in all states except Tasmania.
Its history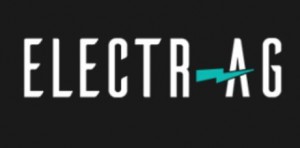 ElectrAG was created by Waterfind – a large water management company operating in most states of Australia. ElectrAG only became licensed to operate in November 2015 after Waterfind engaged with 15,000 electricity customers who voiced their concerns about rising electricity costs and the particular impact this could have on farmers, the company says.
ElectrAG claims to be an innovative electricity retailer and aims to reduce its customers' power bills by 25%. For agricultural properties, this could be tens of thousands of dollars in annual savings, it says.
What does ElectrAG offer?
ElectrAG says it uses advanced software that monitors wholesale electricity prices and aims to pass these savings onto its customers. ElectrAG also uses this software to notify farmers when electricity is most expensive (i.e. peak times) so they can reduce their energy usage.
ElectrAG packages are completely customisable, offering electricity supply, usage and price information as well as energy solutions. Potential customers can provide ElectrAG with a copy of a recent electricity invoice and the company will come back with its proposed energy solutions.
Click here to compare electricity providers for small business.