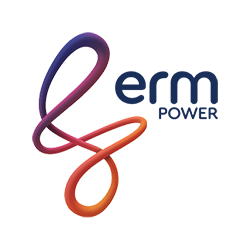 ERM Power: Business Electricity Review and Rates
ERM Power claims to be an expert in
electricity
generation, retail and energy management solutions, helping give Australian businesses a competitive edge by securing great deals on energy.
ERM Power is a business-exclusive electricity retailer, managing the energy needs of businesses of all sizes across Australia. ERM Power says it is Australia's largest business-only retailer and backs its customers with 30 years of experience in the Australian energy market. On top of its energy retail services, ERM Power provides a myriad of energy solutions to help businesses save. In this article, Canstar Blue takes you through everything you need to know about ERM Power.
ERM Power: Business Energy Services
ERM Power is much more than a retailer. It also provides a range of energy solutions, including:
Energy and emissions monitoring software
Energy assessment
Feasibility studies
Energy strategy
Energy management plans
Supplier management and product selection
Demand management and energy monitoring app
Lighting solutions
Solar solutions
ERM Power Electricity Retail
As a business-only electricity retailer, ERM believes it's well positioned to truly understand its customers' electricity needs. It promises its customers accurate billing every time and is so confident in its service that it doesn't charge small business customers any exit fees. Better still, there are no connection or disconnection fees – something few retailers can boast.
ERM Business Energy says it believes in keeping things simple and transparent. It doesn't provide electricity discounts, instead giving customers a straight forward price under two pricing options – fixed and unbundled.
Unbundled: A product with fixed charges with network charges billed separately on invoices. Suitable for businesses with basic or smart meters, and comes with no load variation penalties.
Bundled (Adjustable): One single product inclusive of all charges. Prices are adjusted annually, and is suitable for businesses with basic or smart meters. This plan also comes with no load variation penalties.
For a quote or tailored solution, contact ERM Power or visit their website for further details.
ERM Lighting Solutions
ERM Power, through its subsidiary Lumaled, delivers an end to end turnkey lighting solution. ERM Power carries out an onsite assessment to recommend the best LEDs for your workplace. Some of the industry specific lighting solutions include high beam lighting for warehouses, halls and factories, office lighting, shop display lighting, hospitality lighting, flood lighting and car park lighting.
Energy Management Software
ERM Power has an app and web-based energy tool that shows near real-time data and alerts customers to identify power-saving opportunities. With this technology, customers receive helpful information on energy usage, including any anomalies and where their business is wasting power.
Power Factor Correction
Power Factor is a ratio between real power (kW) and apparent power (KvA) and is used to measure how effectively your business uses incoming power. If your business is on a kVA demand-based tariff, then it could save you considerably to correct your power factor, as kVA demand-based tariffs are calculated on the apparent power supplied to a site (kVA) rather than the real power used (kW). ERM Power provides a suite of energy correction services.
Demand Response Program
ERM Power operates a Demand Response Program, rewarding businesses that substantially reduce their electricity usage at peak demand periods, or have onsite standby generation. Customers that sign up to the Demand Response Program will be on-call to respond to peak energy events and paid in return for reducing energy usage or exporting from onsite generators. In order to be eligible, the business must be capable of switching off or switching to standby generation with no or minimal power disruptions.
Solar Purchase Power Agreement (SPPA)
ERM Power conducts an energy assessment to identify the best solar system for your business and organises the installation through a third-party installation company. ERM also manages the approvals and applications for relevant government solar incentives and tariffs.
Network Tariff Optimisation
Network charges can account for half of your power bill, so ERM Power says it makes sure you're only being charged the actual cost to deliver electricity to your premise. ERM Power says it analyses 12 months of its customers' actual usage data and matches this against the eligibility rules for different tariffs, to make sure your site's network charges are as low as possible. When the assessment is complete, ERM will send you an email to highlight opportunities or confirm you're on the correct tariff.
Smart Solutions
ERM Power says it's always looking for new technologies to help Australian businesses reduce their power costs. Not only does ERM invest heavily in research, it also deploys a number of practical energy saving solutions, like heat reflective roof coatings, HVAC smart emotes and non-essential load controllers.
Is ERM Power a good choice for business electricity?
ERM Power is confident in its products, but every business is unique and whether ERM is right for your premise will ultimately come down to a case by case assessment. ERM Power isn't quite like other retailers – it doesn't just supply electricity to your business – it tries to make its customers energy smart. If you're unsure about ERM Power, you can send in your bill to receive a quote. If you want to compare other options, check out our small business energy customer satisfaction ratings.
Compare Business Electricity Providers
About the author of this page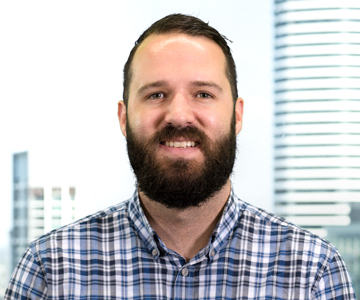 This page was written and is regularly updated by Canstar Blue's Energy Specialist, Jared Mullane. He's an expert in all things utilities, including electricity, gas and water, helping to make complicated subjects easier to understand for consumers. A trained journalist, Jared is usually one of the first to break energy-related news, whether it's the latest changes in the industry, price movements, or the next best deal you need to know about.
ERM Power Facts
ERM Power claims to be Australia's leading business energy retailer, operating for more than 30 years. Here's what you should know about this business energy provider:
About ERM Power
ERM Power is an ASX-listed energy retailer that operates in all Australian states and territories. Although operational for over 30 years, ERM didn't launch the retail branch of its company until January 2008. Two years later ERM Power went from privately owned to public. According to its site, 2012 saw ERM Power become the fourth largest electricity retailer in the National Energy Market by load.
ERM Power Generation
Even before commencing retail operations, ERM Power had its foot in the energy generation door, investing in numerous coal-fired power stations, including:
300MW Oakey Power Station
450MW Braemar Power Station
320MW Kwinana Power Station
640MW Uranquinty Power Station
330MW Neerabup Power Station
450MW Braemar 2 Power Station
ERM Power Services
As mentioned above, ERM Power started off in energy consultancy and to this day continues to dabble in areas outside of simply energy supply.
Lighting solutions
Energy management software
Power factor correction
Demand response
Solar solutions
Network Tariff optimisation
Smart solutions
ERM Power: Key Dates
2007 | ERM Power has five gas-fired power station projects in its portfolio.
2008 | ERM Power launches the retail arm of its operations, 'ERM Power Retail'.
2010 | The company is listed on the ASX.
2012 | ERM becomes the fourth largest electricity retailer in the NEM.
2013 | ERM Power Retail starts selling power to the small and medium enterprise market.
2019 | Oil and gas giant, Shell, makes bid to acquire ERM Power.