As the dust settles from the major regulatory changes of July 2019, another power company is set to enter the local energy market.
Sydney-based 'Bright Spark Power' is the latest retailer to be given the green light by the Australian Energy Regulator (AER), which could be seen as a healthy sign of competition in the retail market.
With an established background in telecommunications, Bright Spark Power will soon be another option for Aussie households to consider when comparing energy plans, having been granted a licence to operate across New South Wales, Queensland, South Australia and the ACT.
Bright Spark Power says it will bring "knowledge, experience and customer-focused design methodology" from the telecommunications sector to the Australian energy market, providing customers with "usage monitoring, flexible support channels, online tools and end-to-end managed energy solutions".
In an application to the AER, the new entrant claims it will also "provide consumers with competitive pricing, self-serve online management tools, and local Australian service".
Bright Spark Power will initially sell electricity to residential and business customers in New South Wales and Queensland, with plans to expand into Victoria and South Australia.
In its application to the regulator, Bright Spark Power states it "will offer Australian consumers an increased choice of an electricity supplier and support consumers and industry partners through the transition to a sustainable energy market".
What can customers expect from Bright Spark Power?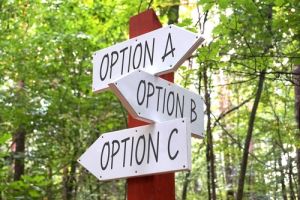 While it's too early to compare Bright Spark Power in terms of its product offerings, it's safe to say that the company is entering the industry at a time when more competition is welcome. Since the regulation changes came into effect in July 2019 – including the introduction of new default tariffs for households paying the highest prices – some customers have found themselves paying more, Canstar Blue research has found.
Canstar Blue Editor-in-Chief, Simon Downes, said customers should keep an eye on energy prices as new retailers may offer cheap introductory rates or deals with add-on incentives that give many established companies a run for their money.
"Nowadays, power companies have to remain competitive to retain their customer base, otherwise they run the risk of losing out to newcomers like Bright Spark Power, who may provide plans with better value than existing market offers," Mr Downes said.
"Australians in the deregulated states are already spoiled for choice when it comes to finding a suitable energy provider, and another company thrown into the mix is great for those who like to shop around. That being said, customers will still need to dive a little deeper into the specific details when Bright Spark Power's products become publicly available."
Sick of paying too much for electricity? Get ahead of the pack and start comparing plans from than 30 energy providers by clicking the link below.

Image credits: Michael Mong/Shutterstock.com, 3D_creation/Shutterstock.com