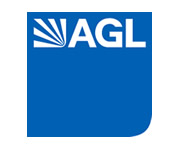 A Canstar Blue survey of more than 500 small business owners found electricity costs to be a major concern for the majority. And with an average quarterly bill of $1,056, it's no surprise.
Despite their worries, fewer than half of business owners annually compare prices from different electricity suppliers with a view to lower costs.
Electricity costs will always be a bugbear to businesses and households – it's a grudge purchase we simply can't do without. All consumers want is a fair price, good service and a supplier that makes the process as hassle-free as possible.
Survey respondents rated AGL highest for overall customer satisfaction, so we asked the company what it offers small business owners and why it achieved such a favourable set of results.
Q) Billing clarity and accuracy is hugely important to business owners. Having scored top marks in this area, can you tell us how you are meeting their demands and which methods of payment are most common?
A) BPAY and electronic funds transfer (EFT) followed by direct debit are the most popular methods of payments for business customers. We also offer customers a range of flexible billing options, including monthly billing. Customers also have the ability to provide customer own reads, check their account balance or request an interim bill at any time.
We have also redesigned our bill to make it easier to understand and introduced a new e-bill with links to our line energy tracking tool, My AGL IQ® for greater visibility of usage and charges. Finally, to make it easier for customers to manage and track their energy bills, we have also launched a free AGL mobile app.
Q) Electricity suppliers are often criticised for being difficult to contact, with customers left to wait on hold for lengthy periods. AGL scored a five-star rating for its customer service, so can you tell us about the importance of good service and what you're doing right in this area?  
A) We recently introduced 24-hour-seven day a week customer service because we understand that business customers need flexibility and need us to be available when it's convenient for them. AGL has a very low average speed to answer calls. Throughout the past financial year we maintained a consistent level of service with a 19 second "Average Speed of Answer" (ASA) and this financial year we currently have a 15 second ASA. A high level of accuracy regarding forecasting and then scheduling appropriately is key to ensuring we can quickly and effectively respond to our customers at any time of the day or night.
Q) Another area in which AGL scored favourably was in regards to information and advice to business customers. This is often another area of contention for customers, so can you tell us about the energy-efficiency advice and tools you offer to customers in helping them manage their bills?
A) AGL wants to help business customers have more control over their energy usage, which is why we offer customers access to a free online energy tracking tool, My AGL IQ®. This is a convenient tool for businesses to track their energy use, educate employees via targeted energy saving tips and build an energy saving action plan.