South Australians are charged some of the highest electricity rates in the nation. While most states face usage rates of 22 to 30c/kWh, South Australian households are often charged well in excess of 33c/kWh. But before you pack your bags and move to Victoria, consider if you're getting the best deal on your current electricity plan. In this article, Canstar Blue will guide you through the basics of the South Australian energy market to help you find the best value electricity.
List of South Australian electricity providers
There are 19 electricity retailers currently operating in South Australia, though four are exclusive to businesses. South Australia has not had many new retailers enter the market in recent years, however many of the new, smaller energy companies that have popped up across NSW and Victoria have shown interest in eventually expanding into SA. The electricity retailers currently operating in SA include:
AGL
Alinta Energy
Click Energy
Diamond Energy
Dodo Power and Gas
Energy Australia
Lumo Energy
Momentum Energy
Origin Energy
Pacific Hydro Retail
Powerdirect
Red Energy
Sanctuary Energy
Simply Energy
Urth Energy
Exclusive business electricity retailers:
QEnergy
Commander Power and Gas
Next Business Energy
ERM Business Energy
A breakdown of your electricity bill: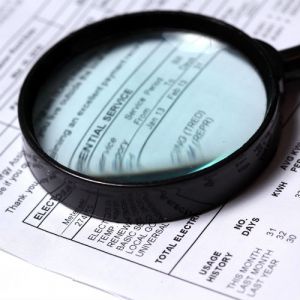 If you've never taken the time to understand your electricity bill, or simply find the whole thing way too confusing, then there's probably a lot of numbers and jargon on there that you just ignore. But knowing what some of this means can help you better understand how to reduce your electricity bill.
The bill you receive from your energy company is made up of supply and usage charges, as well as any fees or conditional discounts that may apply.
What are electricity charges?
Supply charges: This is a daily charge of around $0.75 – $0.88 simply for being connected to the energy grid. Even if you don't use any electricity that day, you will still be charged for electricity supply.
Usage charges: This is what you pay for electricity you have actually used. This usually costs South Australian households between 33c/kWh and 43c/kWh.
What is an electricity tariff?
Even if you and your neighbour are on the same electricity plan with the same provider, that doesn't necessarily mean you're both on the same rate. Each household might have separate 'tariffs', which is the term given to agreements of how your rates are set. Some are charged a single rate, while others might have a tariff where the rate varies depending on the time of use or the amount of electricity consumed. Popular residential tariffs include:
Single rate: The same electricity usage rate is applied at all times regardless of time or usage.
Time of use: Separate rates are charged depending on when the electricity is consumed. Peak period is the most expensive and runs from early to late evening. Off peak is the cheapest time to use electricity, around the early hours of the morning. A shoulder rate applies at all other times. It is slightly more expensive than off-peak usage rates and cheaper than peak rates. This is only available to households and small businesses with smart meters or meters that can take multiple readings.
Block usage: A different electricity rate is charged for each 'block' of electricity usage. For example, for the first 1000kWh block of electricity consumed by the household, a rate of 33c/kWh might be charged. If you exceed 1000kWh, then the next 1000kWh block of electricity might be charged at 35c/kWh.
Controlled load: Large appliances, often hot water systems or heating slabs, can be metered on a separate feed. A lower rate will be charged for this usage, helping reduce overall electricity costs.
What electricity discounts might apply?
All residential electricity retailers offer some form of discount. This is usually a discount on the household's usage costs and will be conditional on meeting certain requirements.
Direct debit: Electricity companies enjoy the added security of having the money directly withdrawn from your bank account. Those who set up direct debit will receive a discount of up to 18%.
Pay on time: If you pay your bill on time, you can also receive a discount of up to 18%.
Other discounts: Small discounts may be available through some providers where you hold both a gas and electricity account with the same company. Retailer's such as EnergyAustralia also offer a small discount (2% in this case) if you receive your bills and correspondence through email.
Smart meters in South Australia
Smart meters take digital electricity readings and automatically send this information to your energy distributor, which is then passed onto your retailer for billing purposes. This replaces the need for a meter reader to physically visit your property to take meter readings.
As of December 2017, all South Australian properties will be constructed with a smart electricity meter installed. Smart meters are marketed to help consumers better monitor their own electricity usage, potentially reducing electricity consumption and costs. Smart meters are also beneficial for energy companies, reducing meter reading costs and providing retailers and distributors with more detailed usage information.
Which energy provider should you choose?
For consumers who are just looking for the best price on electricity, Canstar Blue has compared the prices of leading South Australian energy retailers. But it takes more than low prices to provide a quality electricity service. See how South Australian electricity customers rated their providers using Canstar Blue's customer satisfaction ratings.