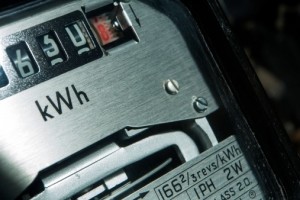 The vast majority of small Australian businesses have made an effort to reduce their use of electricity in the last year in a bid to lower bills, yet fewer than half regularly compare quotes from different providers to try and get a better deal.
That's one of the findings of a new survey of small business owners by Canstar Blue, which found the average bill over the last quarter to be $1,056.
Head of Canstar Blue, Megan Doyle, said electricity costs are a big concern for more than two-thirds of small businesses.
"An annual electricity bill of over $4,000 is likely to make a big dent in the pocket of any small business," she said. "The desire to reduce costs is obviously there, but many businesses are not helping themselves by failing to shop around.
"However, the majority of business owners surveyed believe they could save money by switching. At the very least, businesses with concerns should be contacting their supplier to push for a better deal and to ensure they are on the appropriate tariff."
The survey, of 533 small business owners with fewer than 20 employees, found 86% have tried to reduce their electricity usage in the last year in an effort to cut costs, with 68% admitting that electricity costs are a major concern for their business. Despite that, just 46% annually compare quotes from different providers to make sure they're getting the best deal they can. But 66% believe savings could be made if they did switch.
How do businesses rate electricity providers?
Survey respondents were asked to rate their electricity supplier across a range of research criteria, with AGL the only one to achieve a five-star rating for overall satisfaction. AGL also achieved the most favourable results in every other research area, including value for money and service.
Value for money was found to be the biggest driver of overall customer satisfaction, just ahead of billing clarity and accuracy.
"Businesses understand that the cost of electricity is likely to be one of their biggest expenses. They just want a fair deal and a supplier that makes the process as hassle-free as possible. That includes providing accurate and easy to understand billing information," said Mrs Doyle.
"This is the second year in a row that AGL has topped our customer satisfaction ratings – a strong indicator that it is getting things right by its small business customers."
AGL General Manager Business Customers, Scott Thomas, said: "AGL is pleased to be recognised in the Canstar Blue awards as the only energy retailer with a five-star rating for overall satisfaction from small business owners.
"We understand the importance of offering business customers value for money, alongside great service and support to make it easy for them to manage and control their energy bills."