Most of us have the occasional gripe about our energy company, but if you feel that your consumer rights have been infringed upon, then it's important you speak up. In this article, Canstar Blue explains how to complain about your power company, including when to contact the Ombudsman.
It's important that customers understand they are in a position of power when dealing with their energy company – particularly if you're a loyal customer. The electricity market is a competitive place and retailers will do their best not to lose you. If you've got a complaint – speak up! Here's how to do it.
How to complain about your energy provider
When making a complaint, be firm, but polite. It's undoubtedly frustrating when things go wrong, but it's almost never the fault of the person you're on the phone to. They are there to help resolve your issue, and aggression will only make them less willing to do that.
Step 1. What is your complaint?
The best way to go about complaining will of course depend on the what your complaint actually is.
If you have a question or complaint about your bill or the service you've received, then you need to contact your electricity retailer. If you are having an issue with electricity supply, such as power outages or faulty meters, then you need to contact your energy distributor.
Contacting your energy retailer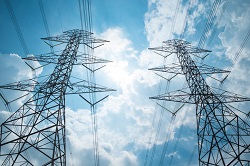 Your energy retailer is responsible for sending you your energy bills – so as you can imagine they tend to cop quite a few complaints. If you receive an inexplicably high electricity bill that you don't believe you're receiving the correct product or prices, or you have an issue with their service, then contact your retailer.
The best way to do this is usually by phone. Some complaints can be made through email or online live-chat, but it's often easier to reach a resolution by speaking to someone directly. Keep calm and help your energy company help you by having all your account information handy.
Contacting your energy distributor
If you experience a power outage or frequently interrupted power or gas supply, you need to contact your energy distributor. This may not be a complaint, so much as letting them know that something's gone wrong. Energy distributors have certain legal obligations to restore reliable supply to properties, so they are normally pretty quick to respond.
Step 2. Threaten to complain to the Ombudsman
If a complaint to your power or gas company isn't rectified, or you're unsatisfied with the response, the next step is to let them know you intend to contact the Ombudsman. Often you'll find that just threatening to contact the Ombudsman will be just as effective as actually issuing a complaint.
A practical piece of advice is not to threaten your energy company with the Ombudsman too soon – otherwise you just seem irrational. But if you find your issue isn't being resolved, you keep being put on hold, or you're repeatedly transferred back and forth through the call centre, let them know you will make a complaint – be polite, but firm so they know you're serious.
Step 3. Contact the Ombudsman
The final step is to file a complaint with the industry Ombudsman. The Ombudsman sounds like pretty serious business, but they're often labelled a 'toothless tiger'. That's because, while they investigate complaints, they can't actually do anything about it other than naming and shaming offenders.
That's not to say contacting the Ombudsman is pointless – an Ombudsman complaint is a bad look for a retailer and energy companies will often go to great lengths to clear their name by rectifying legitimate issues.
Ombudsman complaints can take months to process and there's no guarantee of achieving the desired result. That's why contacting the Ombudsman is generally a last resort and simply threatening your energy company with a complaint will sometimes be more effective.
The Ombudsman is a free state-based service. You can make a complaint by phone, online, by email, fax or in writing.
Energy Ombudsman contact information
| State | Authority | Phone Number |
| --- | --- | --- |
| New South Wales | Energy & Water Ombudsman NSW (EWON) | 1800 246 545 |
| Victoria | Energy & Water Ombudsman VIC (EWOV) | 1800 500 509 |
| Queensland | Energy & Water Ombudsman QLD (EWOQ) | 1800 662 837 |
| South Australia | Energy & Water Ombudsman SA (EWOSA) | 1800 665 565 |
| Western Australia | Energy & Water Ombudsman WA (EWOWA) | 1800 754 004 |
Find an energy company you won't complain about
Canstar Blue surveys thousands of Aussies each year, hearing their feedback about leading electricity and gas companies. If you're unsatisfied with how your energy retailer has treated you, then consider if it's time to switch. Get started with Canstar Blue's customer satisfaction ratings.