Being loyal to your energy company is finally starting to pay off, although whether or not you should be remains open to debate.
Following the introduction of tough new industry regulations to stop energy retailers from gouging those customers who never shop around, a new type of sign-up incentive has now emerged as one of the biggest points of difference when comparing – loyalty credits!
Customers who chose not to switch retailers or at least negotiate a better deal with their existing power provider have traditionally paid the highest electricity and gas prices, on contracts known as standing offers. However, new price caps on the most expensive deals now mean these households will pay less than they did previously. And with the retailers now forced to compete harder than ever to attract new customers, staying loyal is now starting to bring rewards in the form of bill credits, or so-called 'anniversary credit'.
These credits are applied either at the end of the first year with a certain retailer, or periodically throughout the year in a bid to keep customers loyal and prevent them from switching. However, these credits may still be dependent on paying bills on time, not just loyalty.
Canstar Blue Editor-in-Chief, Simon Downes, said that energy plans with bill credits are emerging as some of the cheapest products around, provided customers stick to the conditions and don't switch before they earn their loyalty bonus.
"The retailers can use the hypothetical, long-term value of these plans to attract new customers, but in reality you'll have to wait around for a whole year or two before seeing the true cost benefit," Mr Downes said.
"Energy plans with anniversary credits effectively act as a lock-in contract, because you will need to commit to a year or two before earning the reward and getting the maximum saving off your annual bill.
"Without the loyalty credits, these plans would be far less competitive, so signing up for a short time is likely to see you paying more than you need to. If you're happy to set and forget for a year or two, these types of plans are worth looking into, but if you prefer to chase the best deals and switch quite regularly, they are unlikely to bring the best value."
Which retailers offer loyalty bill credits?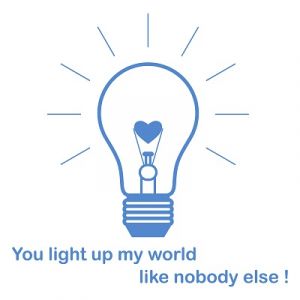 Canstar Blue's electricity database shows that AGL, Simply Energy, Energy Locals and Sumo all offer some form of bill credit designed to keep customers loyal.
Industry heavyweight AGL has a bill credit included with one of its market offers, giving customers who stick with their plan small ongoing savings over a two-year benefit period. Instead of discounts, the Essentials Plus product gives $20 credit every six months for two years, in addition to fixed rates, 10,000 flybuys points and a $25 EFTPOS gift card when signing up online. It means customers stand to reduce their bills by $80 over two years, if they stick with AGL.
Loyal customers with Simply Energy stand to pocket bill credits of up to $370 just for remaining loyal with both their electricity and gas supply for the first year. The retailer offers anniversary credits with some of its plans across the country and even extends the loyalty bonus to every subsequent anniversary after the first 12 months. The bill credit available varies between states and products.
Up-and-comer Energy Locals also provides customers with a type of bill credit which works like a pay on time discount. For customers who pay their bills on time, there will be a fixed dollar amount credited to their next power bill.
Bundled utilities retailer Sumo offers $100 in bill credits over 24 months for customers who only sign up to electricity. Those who sign up to gas and internet with Sumo may earn additional credits.
"Customers still need to look at the finer details of their plan, including usage and supply rates, to make sure they're getting a good deal," added Mr Downes. "Ultimately it's all about finding a deal that works for you. If you're the type of customer who doesn't like to switch around all the time, the good news is that loyalty is finally starting to pay."

Image credits: Antonio Guillem/Shutterstock.com, Aquamarine Parinter/Shutterstock.com