On this page, we list all the information you need to know about electricity plans in Hamilton, Brisbane. This includes any surrounding suburbs with the same postcode of 4007. So, if you live in the Hamilton area and are looking for a better deal on electricity, then you're in the right place!
Energy Deals in Hamilton, QLD
Here are some of the cheapest published deals for Hamilton from the retailers on our database that include a link to the retailer's website for further details. These costs are based on the Energex energy network in Brisbane but prices will vary depending on your circumstances. We show one product per retailer, listed in order of lowest price first. This comparison assumes general energy usage of 4600kWh/year for a residential customer on a single rate tariff. These are products from referral partners†. Our database may not cover all deals in your area, and please check retailer websites before making any purchase decision.
About Hamilton, QLD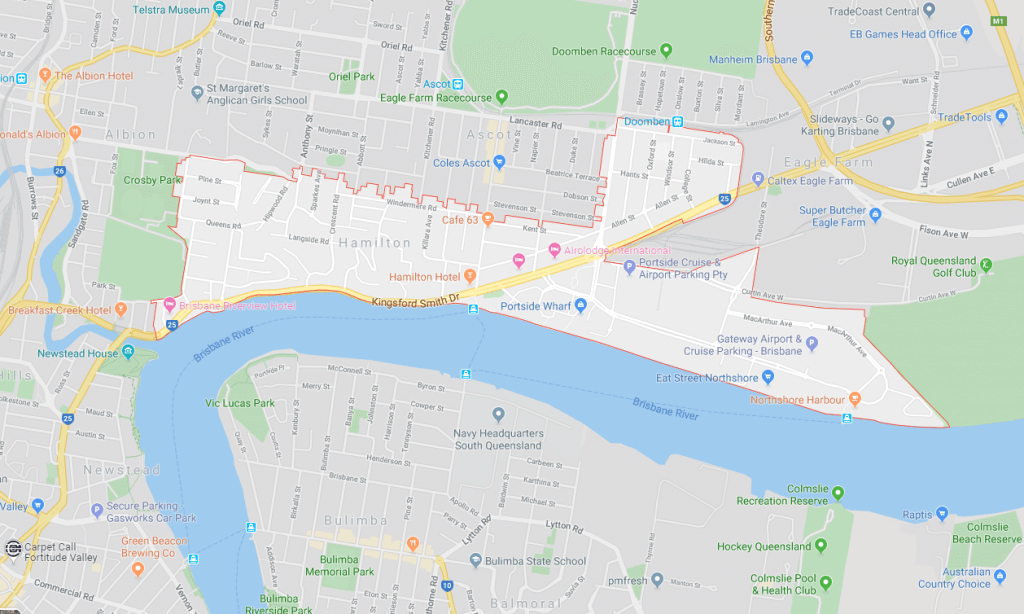 Hamilton is a relatively upmarket residential suburb, located in the inner North East of Brisbane in Queensland. The suburb is known for its cafes, rolling hills, views, cruise ship terminal, river walks, fine dining and proximity to horse racing venues, such as Doomben Racecourse. Neighbouring areas include Albion, Ascot, Eagle Farm and Hendra. Hamilton has a population of roughly 7,000 residents.
Energy Supply in Hamilton
The suburb of Hamilton falls within the Energex distribution network, meaning the power supplied to your home or business is Energex's responsibility. Unlike your electricity retailer, your distributor looks after the poles, streetlights and wiring in your area. All suburbs in South East Queensland have electricity supplied by Energex, whereas regional Queensland is supplied by Ergon Energy.
List of electricity providers in Hamilton, QLD
There are various energy providers operating throughout South East Queensland, including the following. To see a wider range of providers that are currently available in Hamilton, use our free comparison tool below.
How to use our energy comparison tool
Simply type your postcode or suburb name into our electricity comparison tool below. If you have a recent bill handy, you can input your electricity usage details which will generate a more accurate quote. If you don't have a bill, you can see estimated prices based on the Reference Price.
Compare Electricity Plans
Image credits: Scott Kenneth Brodie/shutterstock.com, Google Maps.