Ever sat down on the couch in the evening and thought to yourself: "I wish my energy bill was more like a phone plan"? Well, if that's you, get comfortable because EnergyAustralia has some big news.
Following in the footsteps of retailers like Powershop and Amaysim, EnergyAustralia has launched two new subscription-style power plans that it says will make energy "simpler and fairer".
Now being trialled in New South Wales, the 'Easy Plan' and 'Easy Plan Plus' are available to both new and existing EnergyAustralia customers who will be able to purchase their power for a regular monthly price rather than simply coughing up for what they owe, like with 'traditional' rate-based plans.
The difference between the two plans? One has different plan sizes with set amounts of electricity usage, while the other takes care of all your usage, for a few dollars extra.
EnergyAustralia's Head of Customer, Mark Collette, said the idea is to help customers use energy more efficiently and confidently.
"Certain factors have shaped energy pricing as we know it – but it's time to think a little bigger," he said.
"Many aspects of energy plans cause headaches for customers. The terminology used, the different rates – customers shouldn't need a spreadsheet or a glossary to understand their energy plan and bill."
He added: "We asked customers what they want: they told us they want to be able to make an informed decision; they want increased control over their bills, they want to know how to use energy more efficiently in their households and lower their energy bills."
Mr Collette added that other industries, such as the mobile industry, have "cracked the code" with simple, flat pricing built around usage, and safeguards to prevent bills from escalating.
"We want to experiment with new ways to try to make energy simpler, smarter and more intuitive," he said. "We have taken some of our customers through Easy Plans and overwhelmingly the response was positive. They told us they liked the sound of having a regular price each month and knowing there were measures to prevent bills from going up and up, especially during summer and winter when they generally use more energy."
Easy by name, easy by nature?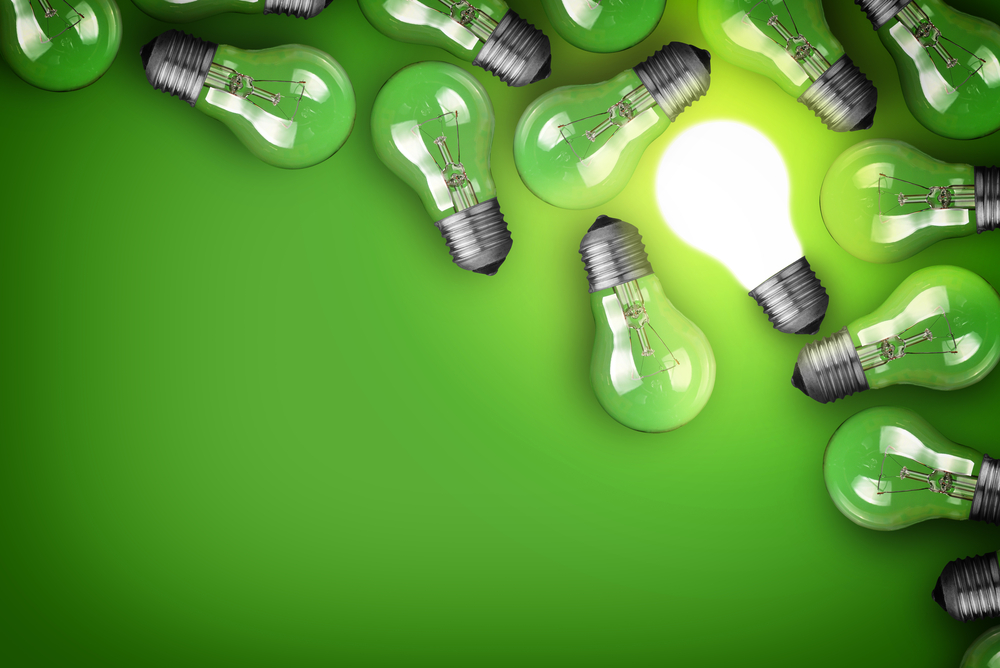 EnergyAustralia isn't the first retailer to try something new when it comes to energy plans. Amaysim and Powershop also currently operate prepaid-style models where customers pay for a set amount of power usage upfront, while Origin Energy was the first to test a 'fixed cost' product whereby customers pay the same price regardless of their energy usage, named Predictable Plan.
Canstar Blue Editor-in-Chief, Simon Downes, said it's good to see retailers experimenting with products that get customers thinking more about their power consumption, but ultimately these products need to be competitively-priced.
"Other retailers have shown there is an appetite for prepaid, phone plan style energy products, but I still suspect that most Australians just want a simple plan where they pay a fair price for what they use," he said.
"Plans like these from EnergyAustralia remove the need for customers to think about the specific usage and supply rates they pay, which goes against what they have been told for years. This might be a good thing for those who find comparing rates confusing, but it also makes comparing apples with apples that bit more difficult. With these types of products, you're putting a lot of trust in the retailer to be giving you a fair deal.
"Ultimately, whether you want a traditional energy plan or one that resembles a phone plan, the need to drill down into the specific details is still great, otherwise you could be paying more than you need to and won't even realise."
Easy Plan Explained
With the Easy Plan, customers with smart meters have the choice of five different 'sizes' of electricity usage allowance: XS, S, M, L and XL – each reflecting the included electricity usage each month over a 12-month period.
For example, a customer living in a 3-4-bedroom household in Western Sydney using around 10,150 kWh a year would pay a flat monthly fee of $214 a month over 12 months. If a customer goes over their included monthly usage allowance, they will be automatically topped up with additional electricity usage for $10 per top-up. Any unused energy is automatically rolled over to the next month (or whenever the customer needs it) to ensure nothing goes to waste. Customers will receive regular usage alerts so they know how they're tracking. Customers can easily change plan sizes once a month if they find they're topping up or rolling over too often.
Easy Plan Plus Explained
Easy Plan Plus is claimed to be the perfect solution for customers who want to 'set and forget' but still have the benefit of protection from unexpected high energy bills. With all electricity usage included, customers can personalise their plan's monthly price based on how much electricity they use and where they live.
While there are no usage limits imposed, EnergyAustralia has said a fair use policy applies. Substantial increases in electricity usage or other behaviour inconsistent with reasonable personal use could affect a customer's eligibility for the plans.
EnergyAustralia Prices NSW
Here are the EnergyAustralia plans on our database for NSW. These are products from referral partners†. These costs are based on the Ausgrid energy network in Sydney but prices may vary depending on your circumstances. This comparison assumes general energy usage of 3900kWh/year for a residential customer on a single rate tariff. Please use our comparison tool for a specific comparison in your area. Our database may not cover all deals in your area. As always, check all details of any plan directly with the retailer before making a purchase decision.

Image credits: Chingyunsong/Shutterstock.com, Chones/Shutterstock.com