There are fairly simple strategies you can implement in the home to get the most out of your power and save a dollar or two in the process. Remaining conscious of the world's resources and keeping money in your hip pocket can go hand in hand, and it's just a matter of being savvy.
With so many aspects of your home relying on energy, we've tried to make things easier for you with some simple tips that you can put to use every day.
You need to investigate your lighting
Lights are something we take for granted around the home when it comes to energy usage, until there's a black out of course. But what you can do to save the planet and save yourself a dollar is change the globes. Replace your standard bulbs with energy-efficient compact fluorescent (CFL) bulbs, which not only give off the same light but can also be recycled. They can be used outdoors, last 10 times longer than standard light bulbs, and plenty of local retailers sell them at discounted prices. What's not to love?
Keep an eye on your appliances
Can't be bothered doing the grocery shopping? Not only does your refrigerator look sad on the inside, it is working harder to run and using up more energy than a happy full fridge. Make sure the seals are intact and that the temperature is set between -1°C to 5°C. Dry your clothes on a clothesline instead of the dryer, turn your dishwasher onto the 'economy' setting, and try using copper-bottomed pots and pans, which actually use heat more efficiently when cooking on the stove. No matter what appliance you're looking to buy, choose energy efficient products. They will save you a heap of money and do exactly what they're claiming to do – run efficiently.
Electronics can suck energy like leeches, beware
In this day and age, the average person has a laptop, tablet, mobile phone and a gaming console or three. Investing in a power strip with individual power switches for each point is a great way to stay on top of this. Don't forget that electronics in 'standby' mode are using energy, so stay safe and turn them off. If you're in the market for a desktop computer, consider a laptop because not only are they portable but they also use a lot less energy than a computer. Unplug battery chargers too, not only will it extend the life of the charger but it'll save you money on your next bill.
Heating and cooling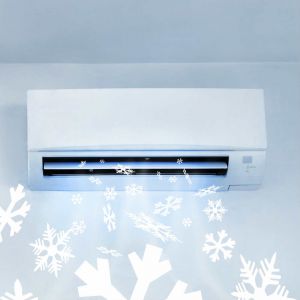 In summer we love to blast the AC and in winter staying at home with the heater on max sounds like a dream. There is no reason to give up on these little luxuries but there are ways to do it a little better. In summer simply closing your blinds and curtains will keep your home a lot cooler and keep you from turning your home into a refrigerator. If you're partial to shopping at IKEA for interiors, the good news is that you can furnish for a cooler home. Light coloured curtains block sunrays and light coloured paints can reflect heat.
In winter it is tempting to get your home from a chilly 15°C to 25°C as fast as possible, but raising the temperature slowly can keep your bill lower. Quickly raising the temperature activates the heat strip, which uses a whole lot of energy. They weren't wrong when they said 'patience is a virtue'. It's also best to put a halt on portable heaters where possible because they aren't in the least bit efficient.
Limit your use of portable heaters. They're great for "spot" heating, but running a 1,500-watt heater 24/7 can be expensive.
Compare Electricity Plans
Don't forget windows and roofing
It's easy to forget about them because they don't use power, but they are imperative to saving you money and running energy efficiently. Installing high performance windows with features like double-glazing can reduce heat gain and avoid turning up the cooling in summer.
Applying reflective coating to your roof can decrease the amount of heat coming into your home, keep your roof lasting longer by preventing expansion and contraction of your roof and helps protect the environment.
Implementing one or all of these tips is the best way to keep bill anxiety at bay and make the planet a happier place.
Energy providers are on your side
Despite what you might think, energy providers are just as invested in reducing demand and improving the energy efficiency of their customers' homes as the customers themselves. For every kilowatt saved at your home, energy providers have an extra kilowatt to deliver to another customer. Improved energy efficiency helps us meet demand.
About the author
Domenic Capomolla is the founder and CEO of Sumo Power. Having worked in the energy industry for close to 20 years, Domenic is an expert on deregulated and contestable power and gas markets.