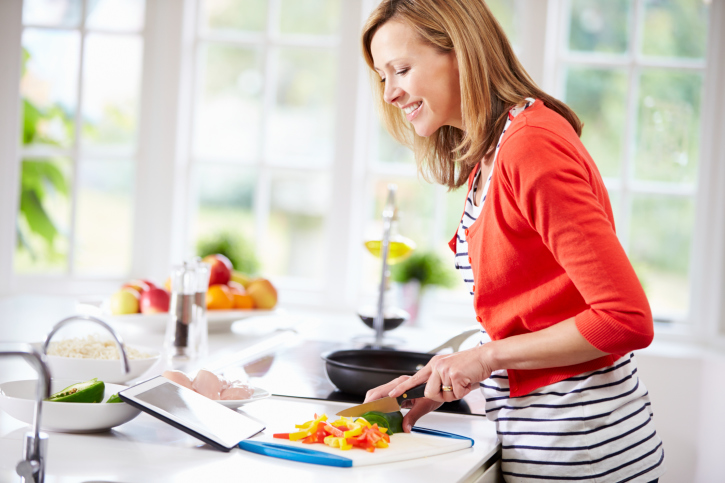 Nights out at restaurants are being replaced by home-cooked meals for the majority of Australians.
A survey of 3,000 adults by Canstar Blue has found that two-thirds go out for dinner less than they used to, while almost half of people simply prefer entertaining guests at home.
"We've seen a home-cooking revolution in recent years, with TV shows like My Kitchen Rules, MasterChef and The Hot Plate encouraging ordinary people to get creative in their kitchens – and they are," said Canstar Blue Head Megan Doyle.
"The realisation that just about anyone can make quality food at home has naturally led to fewer people going out for dinner. That's bad news for restaurants, but good news for the manufacturers helping to satisfy our appetite for gourmet home cooking with the new, innovative kitchen appliances that make us feel like master chefs in our own homes.
"Rather than going out and paying for quality food, the current trend is to entertain at home. If you suddenly think you're the next Jamie Oliver, you'll want to show off to your friends."
Across Australia, 67% of adults are going out for dinner less than they used to, the survey found. That number dropped to 65% in New South Wales and South Australia, but climbed to 70% of respondents in Queensland and 73% in Western Australia.
Overall, 45% of adults surveyed said they like to make gourmet style food at home, with those in New South Wales the most likely to get fancy in the kitchen (53%). However, that number dropped to just 39% of people in Queensland and 38% in Western Australia.
And across the country, 48% of Australians agreed that they prefer to entertain guests at home than go out for dinner, with little difference in state outcomes.
Compare Electricity Plans
New home cooking innovations
Consumers across the country were given the opportunity to name the household appliances that have helped them become master chefs – or impressed in other areas of the home – over the last 18 months, as part of Canstar Blue's Innovation Excellence Awards.
The awards recognise the manufacturers at the cutting edge of modern innovation, producing appliances that are making a difference in the lives of everyday consumers, whether it's through fine dining, basic baking, or improved washing results.
After reviewing consumer nominations and industry applications, Canstar Blue's expert judging panel named eight award-winning products this year. They are as follows:
Kitchen
Laundry
Living room
About the Canstar Blue Innovation Excellence Awards
The awards were determined through a panel of internal and external judges. Canstar Blue accepted consumer nominations and submissions from brands. To be considered, products must be available to buy in Australia and must have been launched inside 18 months prior to the awards launch date.
Read more about the awards and winning appliances here.