The majority of Australians are in the dark over when electricity prices change, new Canstar Blue research has found. And it could be costing them in the form of unnecessarily high bills.
With energy retailers set to adjust their rates across the deregulated electricity markets of New South Wales, Queensland and South Australia from July 1, the survey of more than 3,000 adults revealed that only one in four respondents in these states are aware of the impending changes.
Asked if they knew when prices typically change in their state, almost two-thirds of the survey respondents indicated they were aware. However, once they were asked which month they think prices are changed, only four in 10 of these people correctly identified July.
"The upshot is that only a quarter of consumers in New South Wales, South Australia and Queensland know electricity prices are about to change – and that's quite alarming," said Canstar Blue Editor Simon Downes.
"If you're not aware that prices are about to change, you're probably not going to see the notification from your provider, and you're likely going to end up paying more than you need to. The retailers must inform customers of changes to their plans, but if you're not looking for it, you may not see it.
"Your energy prices could change and unless there is a significant difference to your bill, you may not even question it. You might just put it down to seasonal energy usage and go on paying more than you need to."
Of those survey respondents who thought they knew when prices change but identified the wrong month, the majority pointed to January, April or June.
In Victoria, where the annual pricing cycle sees retailers adjust their rates at the turn of the year, only one in five overall respondents correctly identified January as the month to watch out for.
"Two-thirds of survey respondents told us that another increase in power costs would put a financial strain on their household, and three-quarters think they are paying too much, but many people face another year of high prices because they're not aware of what's happening in the market," said Mr Downes.
"While the big three retailers have only cut rates marginally, or kept them the same in some areas, this July should present an opportunity for many energy customers to find a better deal after two years of sharp price increases. There are likely to be retailers cutting prices and there should be savings to be had.
"However, some retailers may even increase prices, so you need to keep your eyes peeled."
Although there is widespread confusion about when energy rates change, the survey also found that many consumers are being proactive in searching out better deals.
"More than half of consumers have compared energy plans and around four in ten have at least negotiated an improved deal with their existing provider during the last 12 months. This is an encouraging sign that people see an opportunity to save and they are challenging their providers to do better," said Mr Downes.
"If your retailer isn't cutting prices in your area this July, it's worth looking at what others are offering. There's a good chance you'll be able to do better once changes start to go through."
Compare Electricity Plans
Do energy prices only change once a year?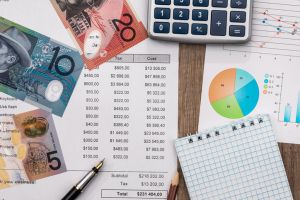 One in three consumers believe that energy prices only change once a year, the Canstar Blue survey found. But while annual pricing cycles mean providers in NSW, South Australia and Queensland typically adjust their rates every July – and those in Victoria do so in January – households on variable rate products could see their rates changed at any time, at their retailer's discretion.
Therefore it is important to review your power bills on a regular basis to ensure you have not missed any subtle – or not so subtle – changes to the rates you pay.
Fixed rate plans, on the other hand, see usage and supply charges locked in for a set period of time, usually one or two years.