Origin Energy has launched a new plan that helps households monitor and manage their energy use, all from the convenience of their mobile phone or through voice-activated assistants.
The Smart Saver electricity plan includes a discount on electricity usage and a bonus Origin Home HQ Energy Starter Kit valued at $299.
It is the latest product offering from an energy retailer that includes some form of smart bonus, with AGL also recently launching a deal that includes an Amazon Echo, as well as a new service to guide customers on which appliances are costing them the most. Origin has also launched a similar service.
Origin says the Smart Saver plan gives customers the tools they need to make better-informed power decisions at home.
"This plan gives customers what they have been asking for – a smarter and easier way to manage their energy use and help save on their energy bills," said Origin's head of retail, Jon Briskin.
"Through an easy to use mobile app, customers can see how much their appliances are costing to run, turn them off remotely or automate when appliances switch on or off.
"The kit is simple to set up, only requires a Wi-Fi connection to work, and can even be voice controlled through smart home assistants."
Origin says its Smart Saver plan is its latest move to help provide customers with greater energy insight and control, and follows the recent launch of Usage Buster which gives smart meter customers an estimated cost breakdown for different appliance categories in their home.
The Origin Home HQ Energy Starter Kit includes two smart plugs, two entry sensors, a temperature and humidity sensor, motion sensor and a gateway that connects the smart devices via the customer's Wi-Fi network, allowing them to be controlled from the Home HQ mobile app.
Additional items – including smart light bulbs and a smart air conditioner control – can be purchased separately from the Home HQ online store.
Available to customers in Victoria, South Australia and SE Queensland, the Home HQ Starter Kit is included as a bonus for customers who sign up to the Origin Smart Saver electricity plan online, or it can be purchased directly from the Home HQ online store for $299.
The launch follows a successful trial of the technology and recent research conducted by Origin that shows 43 per cent of people interested in smart home technology are motivated by the potential for the technology to reduce their energy bills.
Compare Electricity Plans
What's the catch?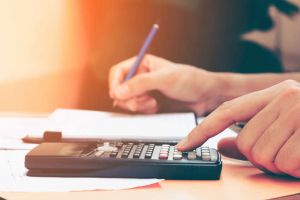 The Origin Smart Saver plan is offered alongside the retailer's other electricity market offers, and while it includes a conditional discount, this is smaller than the discounts offered with its other plans in each state.
At the time of writing, the Smart Saver comes with a discount of 7% off usage charges in Queensland, compared with discounts of 14% or 16% on the Saver and Maximiser products respectively in the state.
It's a similar story in Victoria and South Australia where the Smart Saver plan includes a smaller discount than other products.
"It all comes down to what you see as offering value," said Canstar Blue Editor Simon Downes. "These types of energy offers look set to become increasingly common as retailers look for various other ways to attract customers. But you need to be aware that while something looks like a bonus, you could be paying for it in another sense.
"Ultimately, these kinds of incentives are only worth considering if you're actually going to use them. If not, you may find better value with another plan."