One of the UK's fastest growing energy companies, Ovo Energy, looks set to launch in the Australian market having formally applied for a retail licence with the industry regulator.
A major disruptor of a hugely-competitive UK energy market, Ovo Energy has lodged an application with the Australian Energy Regulator (AER) which could see it granted permission to sell electricity and gas in New South Wales, south east Queensland, South Australia and the ACT.
Ovo Energy has established itself as a fierce competitor in the UK market, acquiring some smaller rivals in recent times, as well as kicking-off an audacious bid to purchase the residential customer base of one of the country's traditional 'big six' retailers.
Established in 2009, Ovo Energy has built a reputation as an independent and innovative power supplier, focusing on cheap prices and renewable energy – factors it claims has driven much of its success.
The British company's application comes at a time where the Australian energy market has just experienced the largest shake up since deregulation, with a spate of changes affecting all retailers.
With the introduction of the Default Market Offer in New South Wales, Queensland and South Australia, and the Victorian Default Offer in Victoria, Ovo Energy will need to comply with strict new regulations designed to make power more affordable and easier for consumers to understand.
In its business proposal submission to the AER, Ovo Energy states it will focus on "greater transparency, simple pricing and communications, and providing more digital tools to allow customers to better manage their energy accounts".
Under Retail Law, Ovo Energy's application will need to satisfy certain provisions set by the AER in order for it to obtain a licence to operate in Australia. According to the AER's 'Retailer Authorisation Guideline', Ovo Energy's application is currently in the 'public consultation' stage, with plans already in place to gain access to the National Electricity Market (NEM).
Ovo Energy provides electricity and gas to roughly 1.4 million customers in the UK, and is in talks with the UK's second-largest energy provider, SSE, which if successful, would boost Ovo Energy's customer portfolio to more than seven million households.
What does this mean for Aussie customers?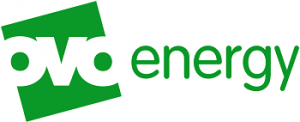 With local competition already fierce, the arrival of Ovo Energy could make things very interesting for the retail market, however it's too early to call just yet. If Ovo Energy is approved to operate in Australia, customers can likely expect a decent selection of electricity and gas offers, plus greener options for those who are environmentally conscious.
Canstar Blue Editor-in-Chief, Simon Downes, said the Australian retail market is crying out for another disruptor at a time when switching rates are starting to fall.
He said: "It looks like the recent reforms to the energy market have resulted in fewer customers switching retailers in search of better value, and consumers need to be reminded of the need to compare offers and find not only cheaper rates, but also better service. More competition is always welcome, especially if it gets people thinking about their energy bills again.
"The introduction of the new default tariffs are going to save many households lots on their energy bills, but more significant savings are possible by searching out the best deals. Ultimately, for Ovo Energy to really compete in Australia, it will need to offer some of the cheapest rates around, but also top-notch service."

Image credits: Albert Pego/Shutterstock.com