Electricity networks draw on a variety of generation sources and cover vast distances to keep the lights on and appliances running in households around Australia, and you should keep in mind that a range of factors will contribute to power costs.
Of course, where you are located will determine what sort of market access you have and therefore what prices you pay, with conditions varying by state and territory, and different retailers operating in different areas of Australia.
In its 2017 Residential Electricity Price Trends report, the Australian Energy Market Commission (AEMC) advises that across electricity bill component costs comprise:
Network (40–55 per cent) – transmission and distribution
Wholesale (30–40 per cent) – electricity generation
Environmental and system security (5–15 per cent) – direct costs of government schemes such as the renewable energy target
Residual (5–15 per cent) – residual retailer costs, risks and errors
While the variation in percentages reflects how the range of components across the electricity network may contribute to costs in different jurisdictions, the figures provide an overview of how the ultimate cost of electricity is arrived at.
Looking at some of these components in further detail helps to shed additional light on the structure of the electricity market, how electricity is delivered to households and businesses, and the factors influencing power costs.
Electricity Generation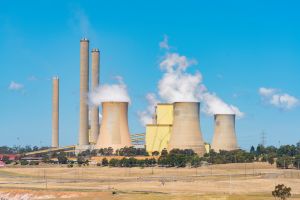 Generation is, of course, the first stage of the multi-stage process of bringing electricity to market, and subsequently on to Australian households and businesses, with different generation facilities operating at various sites around the country.
Across Australian electricity markets, fossil fuels (such as coal and gas) make up the vast overall majority of generation, with renewable sources (such as hydro and wind) also being increasingly utilised.
The Department of the Environment and Energy's Australian Energy Update 2017 reveals that fossil fuels accounted for 85.2 per cent of all Australian electricity generation in 2015/16, with renewable energy accounting for the remaining 14.8 per cent.
The update also refers to electricity generation estimates for the 2016 calendar year, which reveal how generation varies state by state, showing that:
More than 70 per cent of generation in Queensland, New South Wales and Victoria was coal-fired
Gas accounted for the majority of generation in Western Australia and the Northern Territory
Renewable energy (mainly hydro) accounted for 92 per cent of generation in Tasmania
Renewable energy (wind) made up 47 per cent of generation in South Australia
When it comes to generation, it's also notable that homes and businesses are increasingly looking to solar energy, with the Clean Energy Regulator earlier this year advising that in 2017 Australian homes and business installed more renewable energy capacity than ever before.
According to the Clean Energy Regulator's Small-Scale Renewable Energy Scheme data, there was a 41 per cent increase in installed renewable energy capacity year-on-year, with more than 1,057 MW installed, equating to 3.5 million solar panels in total or 9,500 panels installed every day.
The continued consumer uptake of solar panels, along with the development of residential battery storage technology, are certainly areas of focus for many in the electricity sector moving forward.
Electricity Transmission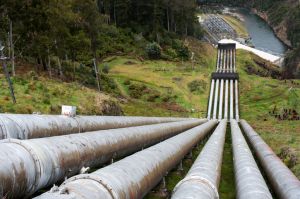 Transmission is the next stage in the process of bringing electricity to market, with transmission networks designed to transport energy over long distances, acting as the connection between often remote generation facilities and distribution networks.
As advised by the AEMC: "Electricity generators are usually located close to fuel sources, such as coal mines, natural gas pipelines, hydroelectric water reservoirs or large wind turbines, which is usually far away from where most people live and work.
"Transmission networks allow the bulk transport of electricity at high voltages from a range of generators to major demand centres."
Transmission networks are run by different service providers in states and territories around the country, and interconnect in Queensland, New South Wales, the Australian Capital Territory, Victoria, South Australia and Tasmania as part of the National Electricity Market (NEM).
The Australian Energy Market Operator (AEMO), which operates the NEM, advises that it incorporates around 40,000km of transmission lines and cables, supplying about 200 TW hours of electricity to businesses and households each year.
AEMO is also responsible for operating the Wholesale Electricity Market (WEM) for the South West Interconnected System of Western Australia (SWIS), which it states incorporates over 7,800 km of transmission lines, supplying about 18 TW hours of electricity each year.
Power and Water Corporation, which is responsible for electricity transmission and distribution in the Northern Territory, advises that it maintains 5,900 km of overhead lines and 3,200 km of underground cable
Electricity Distribution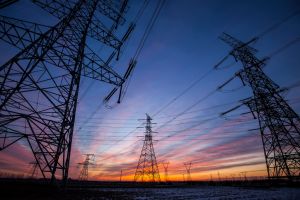 Distribution networks, including power lines and poles, comprise the final stage in the physical process of delivering electricity to households and businesses around the country.
These networks connect with transmission infrastructure, with different distributors operating in various regions across the states and territories.
"The high-voltage electricity that is used for transmission from the generator is converted into lower voltages by substation transformers," the AEMC explains of the mechanics of the distribution process.
"It is then carried in wires over poles – or, in densely populated areas, in wires buried underground – to businesses and homes."
It's important to understand the difference between distributors and retailers – while distributors own the infrastructure that provides for transport of electricity, retailers buy electricity from generators, which they then sell to consumers.
Compare Electricity Plans
Electricity Retail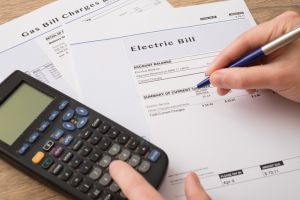 The Department of the Environment and Energy advises via the energy.gov.au website that in Australia most electricity "is generated, bought, sold and transported in markets that need to match supply and demand in real time".
These markets include the NEM, which "facilitates the exchange of electricity between generators and retailers".
"Retailers resell the electricity to businesses and households," energy.gov.au advises. "High-voltage transmission lines transport the electricity from the generators to electricity distributors, who deliver it to homes and businesses on lower voltage 'poles and wires'."
The number of retailers and types of offers available will, of course, vary by region, and consumers should carefully consider the retailer offers available in their region in determining which offer best suits their household's specific needs.
If you're not on a suitable tariff you will accrue additional costs, while it's also worthwhile looking into how additional retailer offers, such as direct debit, pay-on-time and bundling discounts, can potentially help to cut costs.
Solar and battery technologies may also be appropriate, dependent upon individual circumstances, in helping to cut costs over time, and it is certainly worthwhile talking to specialists in these fields in determining the best approach for your household.
It's important to remember that while electricity costs are determined by the various mechanics of the market, consumers have a degree of control over the sorts of costs accrued over a billing period via selection of both an appropriate tariff and intelligent electricity usage.