Kleenheat Review: Gas Plans & Rates
Kleenheat has a long history in the Australian gas industry with 60 years of retailing and distributing LPG and LNG behind it. But in 2013, Kleenheat expanded into the residential WA natural gas retail market, stepping up as the first major challenger to Alinta Energy's monopoly.
Kleenheat now serves thousands of residential and business natural gas customers connected to the distribution network between Geraldton, Perth and Busselton. Kleenheat's retail service is claimed to be characterised by down to earth service and unmatched discounts. In this review, we look at Kleenheat's products and prices to help decide whether Kleenheat is the right gas provider for you.
Kleenheat Gas Plans
Kleenheat has three natural gas products in WA – the Standard Form Contract, the Monthly Smart Saver and the Monthly Energiser. All three products charge the same usage and supply rates, however there are some differences elaborated below.
Standard Form Contract: As the name suggests, this product is Kleenheat's standard product. Customers on this plan receive a 12.5% discount on gas usage charges when their bill is paid on time. Bills are issued quarterly by mail or email. Customers may pay using either BPAY, MasterCard, Visa or AMEX. There is no contract term, so customers are free to leave if they choose.
Monthly Smart Saver: Customers on this plan receive their bills by email and pay monthly using direct debit. In exchange, they receive a 25% discount off gas usage charges every bill for two years. Once again there is no contract term or exit fee, so you're free to leave if you're not happy.
Monthly Energiser: This plan beefs up the conditional discount to 35% for 24 months. Like the Monthly Smart Saver plan, customers must receive bills via email, pay by direct debit and pay monthly.
RAC members can also enjoy an extra 3% off their natural gas usage charges.
If you're not connected to a gas network, then Kleenheat has you covered. It delivers LPG across most of Western Australia. Order online and you will receive a neat 10% discount.
Kleenheat Gas Prices
Here are the estimated costs for Kleenheat in Western Australia. Use our comparison tool for a specific quote based on your location and circumstances.
Kleenheat Prices WA
Here are the Kleenheat gas plans on our database for WA. These are products from a referral partner†. These costs are based on the ATCO network in Perth but prices may vary depending on your circumstances. This comparison assumes general gas usage of 7,672 (units) for a residential customer on a single rate tariff. Please check all details of any plan directly with the retailer before making a purchase decision.
Kleenheat Rewards
If you switch to Kleenheat's Monthly Smart Saver or Standard Form Contract, you will receive one of the following 'welcome bonuses' of your choice:
$50 Kmart Gift Card
$50 Target Gift Card
$50 Natural Gas Credit
10,000 flybuys Points
In addition, customers can collect one flybuys point per $1 spent on their home natural gas bill.
Other Kleenheat Services
Kleenheat has been around long before it launched its natural gas retail services.  It produces Kwik-Gas canisters said to be ideal for barbecues and outdoor heating. It also sells Autogas and specialty gases for business.
Kleenheat is also an electricity retailer for contestable customers on the SWIS network. Businesses using more than 50MWh of electricity per year can sign up their electricity with Kleenheat.
Is Kleenheat right for me?
Kleenheat is one of only five retailers in the Western Australia gas market. Although gas rates are almost identical across gas companies, Kleenheat's Monthly Energiser 35% discount is one of the largest there currently is in market, making it a competitively-priced gas retailer. To receive this discount however, you must be comfortable with Kleenheat automatically withdrawing money from your account.
Of course, big discounts don't tell the whole story. To find the right retailer, be sure to compare gas companies using Canstar Blue's satisfaction ratings.
About the author of this page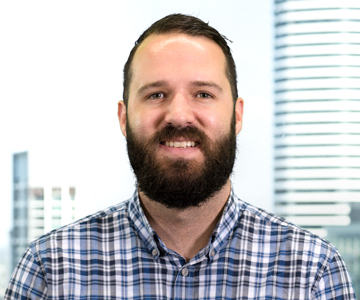 This page was written and is regularly updated by Canstar Blue's Energy Editor, Jared Mullane. He's an expert in all things utilities, including electricity, gas and water, helping to make complicated subjects easier to understand for consumers. A trained journalist, Jared is usually one of the first to break energy-related news, whether it's the latest changes in the industry, price movements, or the next best deal you need to know about.