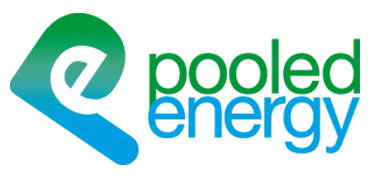 Pooled Energy Review
Owning a big home with a swimming pool is the ultimate Australian dream. But as any pool owner can tell you, maintaining a swimming pool can be expensive and time consuming. Recognising that the average pool contributes an average 30% to a home's power bill, Pooled Energy has developed an innovative bundled service that's focused on helping pool owners keep their pool clean at minimal cost and effort.
Pooled Energy Products
Pooled Energy has developed a unique pool automation system that manages almost every aspect of your pool, including the pool pump and chemical levels. Felicity Stening, Marketing Manager of Pooled Energy told Canstar Blue, "Customers can keep their pool in stunning condition while hardly having to tend to it themselves."
While Pooled Energy's automation service virtually eliminates the need for pool owners to do anything themselves, customers can also monitor and control almost every aspect of their pool from the Pooled Energy mobile app. "Pool status and chemical levels are tracked, and customers are able to access this information through a phone app. The app also lets customers manually set pool conditions for occasions such as parties or travel." Ms Stening said.
The Pooled Energy website says initial set up will cost $330, with an added fee of between $230 and $540 for chemicals, depending on the size of the pool. After installation, there's a recurring fee of $67 per month, in addition to any standard electricity charges. That might sound pricey, but pooled Energy insists that the cost of installing the hardware required for pool cleaning services with other companies can cost over $5,000.
You may also be interested in:
Pooled Energy Electricity
Pooled Energy's electricity retail is tied in to its automation service. Pooled Energy doesn't sell electricity or its pool service separately to new customers, meaning if you want the above mentioned pool automation service, you also need to buy your electricity with Pooled Energy as well. The electricity deal itself is not particularly impressive, with fairly average rates and no added discounts. Despite this, Pooled Energy believes it can save the average household up to 21% of its electricity usage by utilising its pool management technology in a way that maximises the value of customers' electricity tariff.
Its bundled electricity and automation service is a 5 year contract, attracting up to a $1000 fee. This exit fee only applies if pool equipment upgrades have commenced, but aren't fully completed, with the fee scaled to the outstanding work.
Is Pooled Energy right for me?
Pooled Energy's system is designed to give customers a cleaner and healthier pool, all the while minimising the hassle and cost of owning a pool. While Pooled Energy insists it can save pool owners money, potential customers must thoroughly think through their decision – this is a long contract with a potentially large exit fee.
If you don't mind managing the pool yourself and you're just looking for a new electricity retailer, then check out Canstar Blue's customer satisfaction ratings. For those interested in Pooled Energy's unique product, then give them a call to discuss how Pooled Energy can help.
Pooled Energy is only available in the Sydney area, however the company has expressed its interests to expand to the rest of New South Wales and other states in the near future.