When you tune in to the 6pm news at night, do you ever stop to think "what's this costing me?" Nothing, right? It's free TV after all. Unfortunately, that's not quite true as televisions can be notorious power guzzlers and a lot of us overlook just how much it adds to our electricity bills.
We're not saying that you should cut back on television to save money, but the type of TV you use has a considerable impact on the household budget. Here, Canstar Blue breaks down how much your television might be costing you. Those TV ads on free to air TV can be quite costly!
How much electricity does a TV use?
Watching television generally costs anywhere from $0.075 to $0.33 per hour for the standard TV. This works out at around 273 watts per hour to 1.14kWh. Large screen, high definition televisions will cost even more, generally around $0.2 to $0.6 per hour. Smaller televisions are much more affordable as you'd expect, costing $0.06 to $0.18.
The below table estimates how much the common LED LCD TV is costing you per hour, given its size and energy efficiency star rating. The table uses data collected energyrating.gov.au and assumes a usage rate of 28.7c/kWh. Keep in mind that electricity rates will vary between states and providers.
The hourly cost of running a television
| TV Size | 2 star | 3 star | 4 star | 5 star |
| --- | --- | --- | --- | --- |
| 24" | 9.8c | 7.9c | 6.3c | 5c |
| 32" | 16.9c | 13.6c | 10.8c | 8.7c |
| 48" | 37.8c | 30.3c | 24.2c | 19c |
| 50" | 40.9c | 32.7c | 26.2c | 20c |
| 55" | 49.7c | 39.7c | 31.79c | 25.4c |
| 60" | 58.5c | 46.8c | 37.4c | 29.9c |
| 65" | 68.8c | 55.1c | 44c | 35.2c |
How much power does a TV on standby use?
A TV in standby mode costs around 0.02c to 0.1c per hour, which is not nearly as much as some other appliances. This will again vary depending on the model of the television and the rate you're paying for electricity. You can check the standby wattage in the TV manual or on the label attached to the cord, but generally speaking, leaving your television on standby won't blow out the budget.
What type of television is cheapest to run?
There are three main types of television on the market – LED LCD, OLED and plasma:
LED LCD: LCD's work using liquid-crystal (LCD) display lit up by an LED backlight. These televisions are generally considered to be the most energy efficient.
Plasma: These TVs have nearly disappeared from the Australian market as they were notorious for consuming a lot of power.
OLED: Organic Light Emitting Diode (OLED) screens are an upcoming technology that's only used by LG at this stage. OLEDs are generally around the same efficiency as LED LCD's.
The point here is that a plasma television can hurt your energy budget, so it might be worth considering an upgrade if you still own one.
Cheap Electricity Deals
While you're here, why not take the time to compare electricity plans in your area. Follow the links below to compare the cheapest deals on our database for your state.
What else affects television energy consumption?
TV settings and features can also add toward the cost of running your television. Simply put, the logical formula to bear in mind is that the harder your television has to work, the more energy it has to consume. Most of the things listed below have a rather minimal impact, but it's worth keeping in mind.
Screen brightness: Brighter lights require more electricity, the same goes for televisions. Higher brightness settings means the TV consumes more energy, adding to the bill.
Volume: The volume of your television admittedly contributes an incredible miniscule amount to your TV's electricity consumption, except where you're blasting it at maximum volume. It all adds up though and having an unnecessarily loud TV might cost you.
Definition/resolution: high-definition televisions or ones that boast higher refresh rates will generally cost a noticeable amount more to run.
3-D TV: 3-D technology requires a complicated array of colours on screen. Processing these images requires the TV to work a little harder, pushing up the energy bill.
The most energy efficient televisions
Most televisions have an energy efficiency score of between 3 and 5 stars, however the occasional TV stands out with an energy rating of 6 or above. We have listed a few of the most energy efficient TVs you can buy.
LG Full HD Smart TV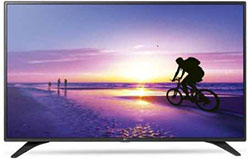 Energy efficiency rating: 7 stars
Sizes: 43" and 49"
Screen type: LED LCD
Price (Harvey Norman): $875-995
Samsung 32″ Series 4 HD TV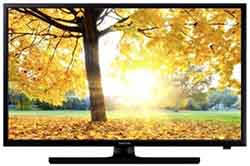 Energy efficiency rating: 6 stars
Size: 32"
Screen type: LED LCD
Price (Harvey Norman): $448
LG Smart 4K Ultra HD 3D TV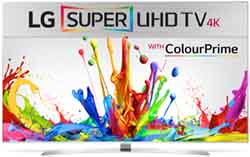 Energy efficiency rating: 6 stars
Size: 65"
Screen type: LED LCD
Price (Appliances online): $3,976
TCL Full HD Smart TV
Energy efficiency rating: 6 stars
Size: 65"
Screen type: LED LCD
Price (Appliances online): $1,360
So there you have it. The bottom line is that watching TV doesn't cost the earth, but some subtle changes to your viewing habits could see you saving a tidy amount.