EnergyAustralia
EnergyAustralia offers NSW customers a fairly comprehensive range of products to consider, including a fixed rate electricity plan that sees rates locked in for two years. With this plan, EnergyAustralia claims it will pass on savings should the wholesale price of electricity drop during the two-year contract period. A large conditional discount is also applied to usage charges when bills are paid on time, but exit fees will apply if the contract is cancelled early. EnergyAustralia also provides two variable rate plans in NSW. The first has a large pay on time discount, while the second has a smaller but guaranteed discount. Discounts are applied to usage charges and there are 12 month benefit periods. No exit fees apply. EnergyAustralia also tends to offer online sign-up credit with some plans, but this is not always available. EnergyAustralia received three stars for overall satisfaction in our latest review of NSW electricity providers. It also rated three stars for customer service, bill & cost clarity and environmental sustainability. It achieved just two stars on value for money and tools & advice.
Origin
Origin provides arguably the most comprehensive range of electricity options for NSW residents, though with these options may come some confusion. Origin has three variable rate plans, with varying discounts and conditions based on personal preference. The biggest discount is offered with direct debit payments and email billing, while the next plan is for customers who would rather not pay by direct debit, but can still pay bills on time. Discounts are applied to usage charges. Both plans have 12 month benefit periods and no exit fees. The third variable rate deal from Origin includes a smaller but guaranteed discount, applied to both usage and supply charges. The benefit period is 12 or 24 months. Origin also offers the only fixed cost plan in NSW in the shape of its Predictable Plan. With it, customers pay the same price for their power every month for a year, regardless of their actual consumption. Specific quotes are offered based on the household's usage history. Origin rated three stars for overall customer satisfaction, but recorded a creditable four stars for customer service and bill & cost clarity. However, it got just two stars for value for money and tools & advice, with three stars on environmental sustainability.
In addition to the market offer plans mentioned above, all eight providers also have standard electricity contracts in NSW. These are default plans that customers may be on if they have never switched energy retailers, or haven't moved onto a new deal for several years. Standard contracts are significantly more expensive than the cheapest market offers.
List of Electricity Providers in NSW
Our NSW electricity provider ratings feature eight of the most prominent retailers, but it's important to know that there are several others all competing for your business. Just because they didn't get enough responses in our survey to be included in the ratings, doesn't mean they're not worth a closer look. Here is a list of all residential electricity providers operating in NSW.
About the NSW Electricity Market
There are many electricity providers in NSW now, but it wasn't long ago that households in Sydney and the rest of the state were stuck with one of the big three energy companies – Origin, EnergyAustralia or AGL – with no other retailers able to challenge their dominance. It's for this reason that they continue to supply 87% of customers in NSW, according to the Australian Energy Regulator's latest industry report. If you don't remember signing up with one of these companies, you were probably transferred over when one of them absorbed your old retailer.
Integral Energy customers were transferred to Origin
Country Energy customers were transferred to Origin
TRUenergy customers were switched to EnergyAustralia
Australian Power & Gas customers were switched to AGL
The NSW electricity market began to change in 2002 when the state Government introduced 'Full Retail Competition', meaning that smaller electricity retailers could provide alternative options for consumers. However, while Victoria lifted pricing restrictions in 2009 – and South Australia followed suit three years later – the NSW electricity market remained regulated by the Independent Pricing and Regulatory Tribunal until 2014, so there was little or no financial incentive for customers to switch before then. This was a story replicated in Queensland where price regulations were only lifted in 2016.
Electricity price deregulation means the electricity companies are free to set their own plans, prices and conditions, resulting in a plethora of new entrants into the market. The benefits of deregulation are still up for debate, but the fact is that households in NSW have never had so many providers to choose from, presenting the opportunity for consumers to save if they shop around or just use new offers as leverage to negotiate a better deal with their existing supplier. However, in order to save, you must have at least a basic understanding of the different providers, contracts and plans available. Read on for details.
Electricity Contracts in NSW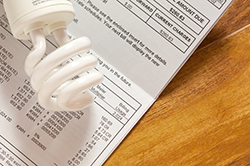 The first step in saving money on electricity costs is to understand what type of energy contract you are on. There are two types of electricity contracts:
Standard contracts: These are the old, expensive contracts that NSW households are likely to be on if they haven't switched electricity providers in recent years. They are ongoing agreements, have basic regulated conditions set out by law and provide a choice of payment methods, with no exit fees. However, they do not provide any opportunity to save through discounts. Energy companies are required to offer a standing offer contract in addition to their market offers.
Market contracts: These contracts have prices set by the retailers, come with varying contracts lengths and conditions, and provide the opportunity to save through conditional discounts, such as signing up online, paying on time, paying by direct debit and receiving bills via email instead of post. Some retailers offer several different market contracts to pick from, while others have a very concise range.
Canstar Blue's electricity database shows that customers stand to save hundreds of dollars a year simply by switching from their retailer's standard contract to its cheapest market contract, provided that they stick to the terms and conditions. The latest figures from the Australian Energy Regulator show that one in five (21%) households in NSW remain on a standard contract. Depending on your household's typical electricity consumption, the difference between the most expensive standard contract and the cheapest market contract in NSW is as much as $1,600 a year. If you're not sure which type of contract you have, consult a recent bill or contact your provider. Switching from a standard to market offer is a simple and easy way to save a significant amount, provided you're able to stick to the conditions of any discounts.
Electricity Costs in NSW
Whether you're on a standard contract or market offer, your electricity bill will be made up of two main costs – supply charges and usage charges.
Supply charges are what you pay every billing period just for being connected to the electricity grid. Unless your retailer changes its pricing, these costs remain the same every time regardless of your electricity usage. Supply charges in NSW can vary from as little as 80 cents up to around $1.20 a day. Keep in mind that the retailers with cheaper supply charges may make up for these by imposing slightly higher usage rates, and vice versa.
Usage charges are what you will pay for your actual electricity usage, meaning you could reduce your costs by paying close attention to your major household appliances, which typically use the most energy. As NSW has a deregulated electricity market, you can expect usage charges to vary between different energy providers. Usage charges of around 28-29 cents per kWh are likely to be the cheapest you will find for peak time usage, with some retailers charging as much as 40c. Cheaper rates are available at other times of day, depending on your tariff.
For most households, usage charges will make up the majority of overall costs. However, you should still pay very close attention to supply charges which can vary significantly between retailers and plans. For small households, it's possible that supply charges will make up a higher proportion of overall electricity costs. This could also depend on where you live in NSW.
Electricity Distribution Networks in NSW
You may not realise that there are three different electricity distribution networks covering NSW. This is important because the network you live on could have a big impact on your bills, with distribution costs accounting for as much as 50% of your overall bills. The three distribution networks are:
Ausgrid – covering inner, northern and eastern Sydney
Endeavour Energy – covering southern and western Sydney
Essential Energy – covering country and regional NSW
Electricity retailers will have different prices for their plans on each network, meaning that the amount an Origin customer – for example – pays on the Ausgrid network could be quite different to what another Origin customer will pay on the Endeavour network, even if their energy plans are the same. As a homeowner, there is little you can do about this. However, if you are renting a home and take energy costs seriously, you could look into different prices before deciding which suburb to move to, because it could save you a significant amount.
Electricity Tariffs in NSW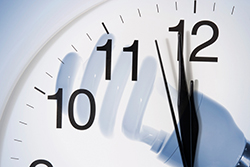 To get the best deal on your electricity supply, you'll need to understand how different tariffs work and how they can impact your overall costs.  Some tariffs, however, will only be available if you have a smart meter installed at your property. Tariffs available in NSW are:
Single rate tariff: With a single rate tariff, households will pay the same usage rates regardless of when they use power. You will pay the same rate per kWh whether you watch TV first thing in the morning or in the middle of the night. You can expect single rate tariff usage charges to cost around 30 to 32 cents per kWh, depending on how much power you use throughout the day. This is because the energy companies in NSW divide usage costs into 'block rates'. You can use a single rate tariff no matter what type of meter you have.
Time of use tariff: With a time of use tariff, households pay different usage rates depending on what time they use power. Days are broken into three different periods – 'peak', 'off-peak' and 'shoulder'. Electricity is most expensive during peak times (i.e. the early evening) and then least costly during off-peak times (i.e. late at night until early in the morning). Shoulder rate costs are applied at all other times, with costs somewhere in between. In NSW, peak time costs can be as high as 60c per kWh, with off-peak rates as low as 15c. Households can only have a time of use tariff if they have a smart meter.
What are block rates?
If you have a single rate electricity tariff, you will pay the same usage charges no matter what the time of day, up to a point. This is because 'block rates' are applied to single rate tariff usage, with households charged differently depending on how much power they actually use. In most cases, households pay the highest prices for the first 'block' of power they use during the day (usually around 10 kilowatt-hours) and then less for each following block. There is usually only a marginal difference between the costs of these blocks, but they are still worth being aware of.
What is controlled load?
Regardless of whether a household has a single rate or time of use tariff, they will still be able to benefit from having a 'controlled load'. A controlled load, or 'dedicated circuit' as it is often called, is a separate circuit that allows you to meter selected high-usage appliances independently from the rest of your property. A controlled load will usually just be used to power the electric hot water system in your home. Controlled load prices should be much lower than normal usage rates, but are only applicable for a few hours each day (between 6 and 8). Households can also add a second controlled load with other big appliances such as pool pumps. These can be applied for up to 16 hours per day, but the usage rates will be higher than the first controlled load.
Electricity Plans in NSW
The electricity providers in NSW bring a wide variety of different market contracts, usually differentiated by headline discounts or other sign-up incentives, such as 'bonus credit' when you sign up online. While some electricity providers offer multiple market contracts for NSW households to choose from, others have a far more concise range. Dodo Power & Gas and Alinta Energy have only one residential market offer each for NSW, while Red Energy has two. The big three retailers, Origin, AGL and EnergyAustralia, provide three or four market contracts each. These could include both variable and fixed rate plans.
Variable rate plans: These market contracts have variable usage rates, meaning the amount you are charged per kWh could increase at your retailer's discretion. While energy providers tend to review their prices just once a year, they can technically increase their rates any time they want, provided they give you prior notice. This is a good reason why you must pay attention to your bills, because price changes may simply be mentioned in your next statement.
Fixed rate plans: These are plans with fixed usage rates for the term of the agreement, almost always two years. It effectively means you 'lock-in' a per kWh usage rate for the length of the contract. This protects you against any increases in charges, but you may find fixed rate plans come with higher rates in the first place as the retailer anticipates future price increases.
There are other electricity providers doing things a little differently in NSW. Pooled Energy, for example, offers specific electricity plans for households with swimming pools, combining its license as an energy retailer with its pool maintaining services – so your electricity retailer is also responsible for cleaning your pool! Meanwhile, Energy Locals gives customers an opportunity to donate to their favourite charity via their power pills.
Electricity Discounts in NSW
To make them stand out from the crowd, most electricity plans come with headline-grabbing discounts, usually off usage charges for either paying on time, paying by direct debit, getting bills via email, or for signing up online. Discounts of more than 20% are common in NSW, and while they will help you save on the base rates of your respective plan, it's important to know that plans with large discounts do not always result in the cheapest overall prices. That's why it's very important to use an energy comparison tool that cuts through the marketing and offers a real guide as to which deals work out cheapest.
Energy Rebates in NSW
To help reduce electricity costs, there are a range of different energy rebates available for households in NSW. Customers with low incomes, dependent children and certain medical conditions may be eligible for financial support towards their gas and electricity costs.
How to get the best deal on electricity in NSW
To get the cheapest possible deal for your household, you will need to take into consideration all of the factors previously mentioned, including:
The type of contract – standard or market offer
How much you pay in usage and supply charges per kWh
Whether you have variable or fixed rate usage charges
What percentage discount you receive on your bill
Whether you have a single rate or time of use tariff
Whether you have a controlled load for water heating
When you spell everything out like this, it's easy to see why many consumers find the subject of energy so confusing. However, in an effort to simplify matters, Canstar Blue's cost comparison report for NSW shows overall estimated prices for many of the electricity providers mentioned in this report. Based on average energy consumption figures and market contract pricing for single rate tariff households on the Ausgrid network, we found customers could save as much as $700 per year by switching to the cheapest offer available. The 'cheapest' electricity provider doesn't automatically mean 'best', but if the bottom line is all you worry about then our report is certainly worth a look.
Ultimately, it's all about educating yourself on the options that are available to you. The energy retailers are required by law to publish all of their price fact sheets online, so use the information gathered in this report and check out the facts and figures with your own eyes. Our customer ratings also offer you an insight into how the big providers in NSW are performing in the eyes of those paying the bills, so be sure to keep these details in mind too. Good luck finding a better deal!