Few parents could get by without a trusty pram, but that doesn't meant that you want to take it everywhere you go. Sometimes you might be looking for another way to carry your baby around.
We have put together a few alternatives so you can decide if an alternative solution is right for you.
ErgoBaby Performance Carrier
A versatile carrier, the ErgoBaby Performance Carrier is adjustable, comfortable, and can be worn any way – front, side or back.
Being able to wear your baby when out and about can be a lot easier for many people, as it makes everything more accessible and convenient when you don't want to bring out the stroller.
This carrier is heralded as an excellent choice because it is not only comfortable, but adjustable; it can be used by anyone, from the most petite mother, to the biggest father.
Other practicalities of the Performance carrier include a handy pocket for your phone, wallet, and keys, as well as a newborn insert for when baby can't spread their legs as far.
Breathable and light, the carrier is perfect for the hot Australian summer; it is also machine washable for easy stain removal.
The only downside to this carrier is a little pricey, and any accessories (newborn insert, teething pads, and sun shade) do cost extra. Despite the $150 price tag, the mums and dads who use it agree that you get a top quality product.
Another similar option is the BabyBjorn baby carrier.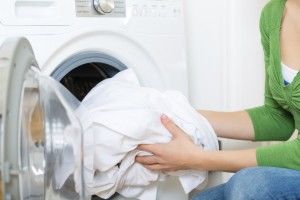 Do you trust the internet more than you trust Mum?
Moby Wrap
Based on tradition wraps used by African and Asian mothers for centuries, the Moby (or Moby-style) wrap is a long piece of cloth that is wrapped around the body to hold baby close to your front.
Many parents agree that they feel closer to their baby, and it is also a comfortable place for them to settle and nap if they don't sleep well on their own. While they are snug in the Moby, you are able to get on with whatever you're doing.
On top of that, it is comfortable for the wearer. Wrapping the fabric around the shoulders and hips distributes the baby's weight more evenly, and having them very close to the body aligns both centers of gravity.
While it may be a bit tricky to put on at first (most mummy-bloggers recommend a few trial runs at home first), the Moby quickly becomes an essential when out and about. You don't need to take if off when your baby is out of the Moby either; making car trips (and you whole day) a lot easier and stress-free.
Being a long length of fabric wrapped around your body, the Moby can get very warm during the hotter moths of the year, but as the weather cools down, it will make a lovely warm cocoon for your little one.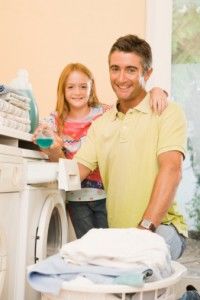 Keep kids in mind when it comes to laundry detergent
Baby K'Tan
Just like the Moby, this is a popular wrap amongst parents who aren't a fan of unpacking their pram all the time. As well as a cozy original version, K'Tan also has a lighter version that is made of mesh and cotton, making it better for the summer.
Like any fabric carrier, it conveniently folds and is easy to take with you while you're not wearing it. But unfortunately this is not a one size fits all, so mum and dad may need different sizes.
Those who use it like that it has no extra fabric to deal with, is versatile (baby can be worn on the front, side or back, and can face in or out), and it supports them as the weight of baby is distributed across both shoulders.