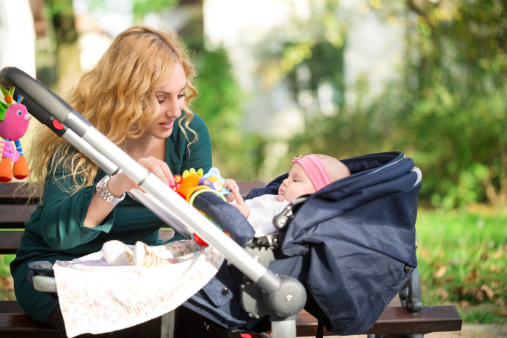 It's an essential for any expectant parent, but how much does it set you back?
Mothers on internet forums candidly say they have spent anywhere between $120 and $2,000 on a pram and accompanying accessories, with most falling at the halfway mark of between $600 and $1,200. eBay is a popular place to go for second-hand prams that are still in very good condition, and some savvy shoppers come away with some very good deals without compromising the quality for their bub.
This is in line with our 2011 survey, showing that the average Aussie forks out over $600 for their baby's pram. Expecting dads were also more likely to spend a little bit extra on the pram.
How have things changed since our 2011 research? Our new research shows that 24% of Australian parents would be willing to spend over $1,000 for a pram – a lot less than the mums online admit to.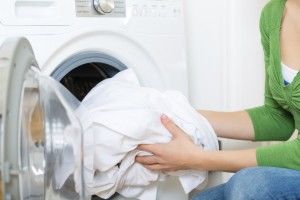 Do you trust the internet more than you trust Mum?
The 2015 Canstar Blue survey has found that the average Aussie will spend $425 on their pram. Victorians averaged higher with a $475 spend, and South Australians spent the least – averaging $366.
Other notable findings in our recent survey include a change in who spends more on prams. In 2011, men spent more on prams, but now women are spending a little more. The average dad is spending $401, while the average mum is spending $432.
By age, the biggest spenders are those between 30 and 39, with the average paid being $432; older parents (40+) are paying slightly less at an average of $424. But it is the young parents who are most savvy with their baby shopping; those between the ages of 18 and 29 paid on average $411 for their pram.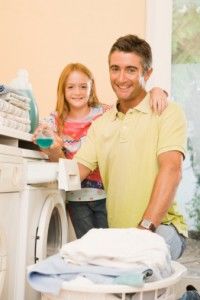 Keep kids in mind when it comes to laundry detergent
Quality appears to be important; 41% of our respondents have said they would feel embarrassed to push their child in a poor quality pram. Another 23% wanted a better pram than their family members or friends, and 30% believe that they need a good pram to be a good parent.