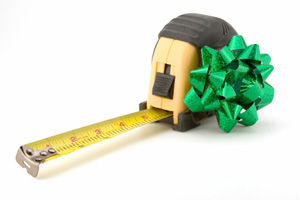 No, we're not talking about making someone a table with your bare hands … although that would be pretty special. DIY gifts can be personalised for whoever receives the present, and you don't have to be a carpenter or artist to come up with something good either.
Here are some ideas from around the Canstar Blue office for DIY Christmas gifts.
The gift of food: Nothing says 'Happy Holidays' like a great big container of your favourite sweets. Why not bake Christmas brownies, or – for meat lovers – beef jerky? Be inventive, and cook up a storm.
Photo albums: The digital age has laid waste to physical photos, which makes this present all the more special. Trawl their Facebook, Instagram, (MySpace?), and your personal photo archives for great shots. Next, buy a well-made album and stuff the photos inside. Alternatively, if your friend / family member is a little camera shy, find just one flattering photo of them and frame it.
Music or movie bundle: Is your friend / family member a diehard Beatles fan? Or maybe a Kung Fu movie junkie? Trawl the internet for 'top ten' lists for albums or movies, then go out and buy a few of these DVD / CDs / Vinyls. Assemble as a personalised 'box set'.
Potted herbs / vegetables: Not only are these kinds of presents cheap as chips, but they're kid friendly too. We like the idea of a present that continues to give throughout the year, with only minor assistance along the way. Simply pot your plant of choice, read up on how to care for it and how to combat pests (important), write these instructions down (possibly laminate them), and deliver.
Feel free to add your own ideas to the comments section below.