Prams or 'baby carriages'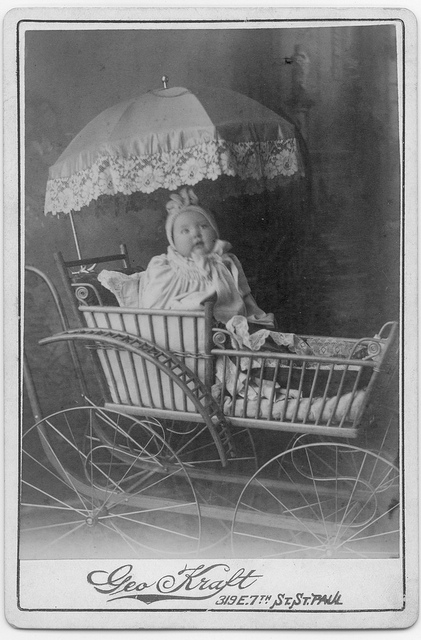 The first baby carriage was invented in 1733 by English architect William Kent at the request of the Duke of Devonshire, "to amuse his children". These early models were made of heavy materials, much like furniture, but that was okay because they were designed to be pulled by dogs, goats or Shetland ponies, and only the royal family could afford to buy them anyway.
In 1830, Benjamin Potter Crandall began to sell the first baby carriages in America. Then in 1848, Charles Burton created an American model that parents could push instead of pull, which he patented in 1852 as "The Perambulator". However, these models caused road rage because inexperienced pram 'drivers' frequently ran over other pedestrians.
When William Richardson patented the more modern design shown below in 1889, it had independently moving wheels for turning corners and avoiding obstacles such as other pedestrians. The baby basket was also reversible so that the baby could face their mother or the street. From the 1950s, lighter materials like plastic and aluminium were being used instead of steel and wicker, making prams much easier to move around.
When the baby boom arrived after World War II, more features were added to baby carriages. German Landau models featured a sunshade or winter hood, mosquito net, adjustable umbrella stand, and a spare wheel.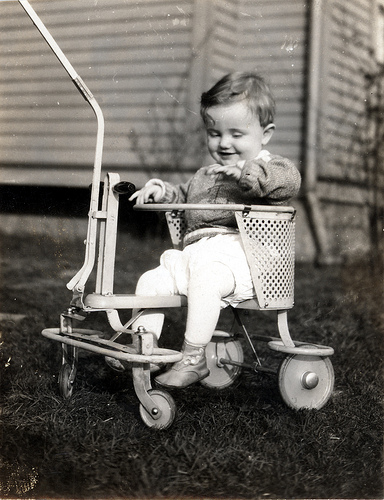 Strollers
Strollers were made using lighter materials from their beginnings in the early 1900s, with thinner frames for manoeuvrability. The first 'collapsible baby carriage', nicknamed "The Dream", was invented in 1906 by E. Baumann, who saw many mothers struggling to store their prams in tiny Parisian apartments.
The first umbrella stroller was invented in the 1960s by English aeronautical engineer Owen Maclaren when his daughter complained about how difficult it was to fly with a pram. The company was hugely successful and Maclaren designs led the pack until the company filed for liquidation in 2012, although some Maclaren models are still available for sale.
Modern designs
Better safety standards were introduced by public demand in the 1950s as more families became able to afford prams and strollers. By the 1980s, the American company Graco had created a stroller that turned into a child safety seat with the required five-point harness.
In 1984, journalist Phil Baechler created a three-wheeled jogging stroller so he could spend more time with his kids. The first model had sturdy bicycle tires to accommodate his favourite dirt trails.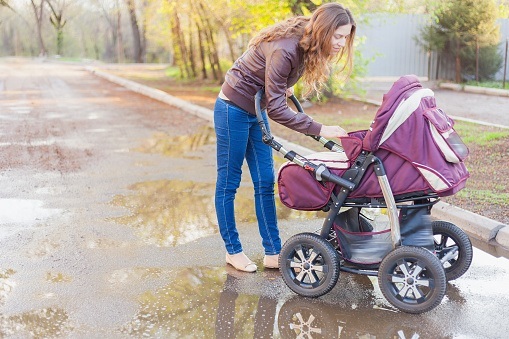 Strangely, the 2000s have seen the resurgence of larger-sized prams and strollers. They might not be flimsy anymore, but these monoliths take up space in your car and are unwieldy on public transport. As early as the late 1990s, prams and strollers were getting bigger and more padded, even before the new safety standards were introduced in 2008.
There are even models now that can be pulled behind bikes, converted into a high chair, and accommodate twins or triplets at once. After years of men thinking it was uncool to be seen with a pram, many prams are now catering for them, with adjustable height handles for the taller 'driver'.