One in three Australian adults will spend more than they can afford to this Christmas.
That's one of the findings of a new survey from Canstar Blue, which also found that one in five Aussies have put off bills and other financial responsibilities to pay for Christmas presents and food.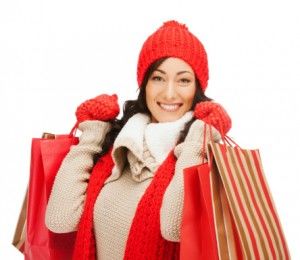 More than half (57%) of the 2,000 adults surveyed said they feel obliged to spend a certain amount on gifts and 21% admitted to building up credit card debt because of their festive spending.
"It's worrying to think that so many people are willing to burden themselves with debt just to put on a good show for a few hours at Christmas," said Canstar Blue's Simon Downes. "By putting off bills and over-spending on credit cards, consumers are likely to be paying for their Christmas fun long into the New Year."
Utility and mobile phone bills are the most likely financial responsibilities to be dodged by those splashing out for Christmas, the survey found.
"Most concerning is that 20% of those who put off their bills were even willing to delay mortgage or rental payments," added Mr Downes. "Around the same number were also willing to forgo medical and insurance costs.
"Overall, two out of five adults admitted they tend to struggle financially around this time of year and one in ten are even willing to take out a loan to meet the Christmas demands of their family and friends."
Women are most likely to spend beyond their means at Christmas, with 36% admitting they spend more than they can afford, compared to 28% of men. And 44% of women said they struggle financially around the festive season compared to 33% of men.
"It's probably fair to say that – in many Australians households – more women take overall responsibility for Christmas and many of them seem to be feeling the financial pressure of it," added Mr Downes. "Women feel more obliged than men to spend a certain amount on gifts and are also more likely to get out the credit cards, we found."
How to curb your Christmas spending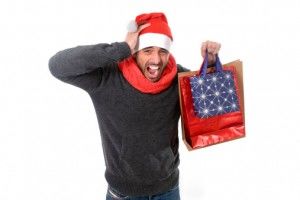 According to the survey, Aussies expect to spend an average of $755 this Christmas. But with 48% tending to leave buying gifts until the last minute – and 14% willing to buy a last minute gift from a service station – many could end up forking out more than they bargained for, according to Mr Downes.
"How much you expect to spend and how much you actually end up spending are two very different things," he said.
"If you leave your Christmas shopping until the last minute you are almost certainly going to be paying a higher price for your tardiness. The less time you have to shop around – be it online or at the shopping centre – the more likely you are to miss the good deals. And when you do hit the shops, don't get carried away. Write a list of what you need, set yourself a Christmas budget, and stick to it.
"Some may scoff at those who do their Christmas shopping in September, but they won't be the ones feeling the pinch come January.
"Remember the true spirit of Christmas and enjoy the company of those around you. Don't feel obliged to spend lots of money on gifts which, quite frankly, people might not even want."