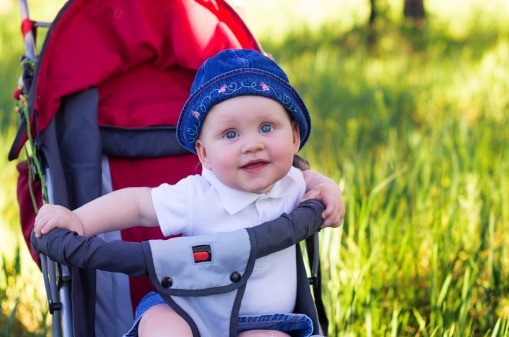 New to parenthood or battling with a new type of baby carriage? Need a dummy's guide to folding a pram or stroller? You've come to the right place.
We can't show you how to fold every single brand and model of pram or stroller, but we can take you through how to fold the common models from the brands that Australian parents rated in our Canstar Blue 2015 prams and strollers survey.
Australians rated these brands as easy to fold
For compactness and ease of folding, Australian parents gave Baby Jogger a 5-star rating and Valco Baby and Target a 4-star rating.
Want a lighter frame to fold? Valco Baby, Target and Maclaren each received a 5-star rating for the weight of their prams and strollers.
Valco Baby
Valco Baby has two ultra-handy YouTube channels – one where they demo all of their pram and stroller models, and one where they have children demo their most popular models of prams and strollers.
Find out how to fold more Valco Baby prams and strollers in the product manuals on their website.
Baby Jogger
Baby Jogger has a YouTube channel filled with promotional and instructional videos for their prams and strollers.
Mountain Buggy
The Mountain Buggy strollers all seem to fold pretty much the same, but take note of how to convert from stroller to pram in some of these instructional videos.
Steelcraft
Britax Australia manufactures Steelcraft prams. Some models don't have instructional videos, just promotional videos or an assembly manual, so visit their list of strollers and look at the product page for your particular model.
Phil & Teds
Phil & Teds have their own YouTube channel for their instructional videos. You can find your particular model in their playlist of instructional videos.
Maclaren
Maclaren's website did not provide any instructions for how to use your stroller or pram effectively, although their now-inactive YouTube channel had one video for how to fold the umbrella stroller model. However, we found one customer's guide to folding and unfolding a stroller model, and a retail store's guide to using the Techno XT model.
Bugaboo
Bugaboo has a YouTube channel filled with what seems like hundreds of demo and instructional videos for all of their pram and stroller models and accessories.
Target
Target sells many different models of strollers in Australia so we've looked at how to fold just the most popular ones at the time of writing.
Love N Care
These folk have so many models of strollers that we can't list them all! Look at their list of strollers and select your model, then click on the "download Instruction Manual" icon. For example:
Want to stop folding altogether?
36% of Australian parents we surveyed said they prefer baby carriers or slings over prams and strollers. A whopping 85% said having a baby carrier or sling gives them more freedom to do things and go places. The choice is yours.