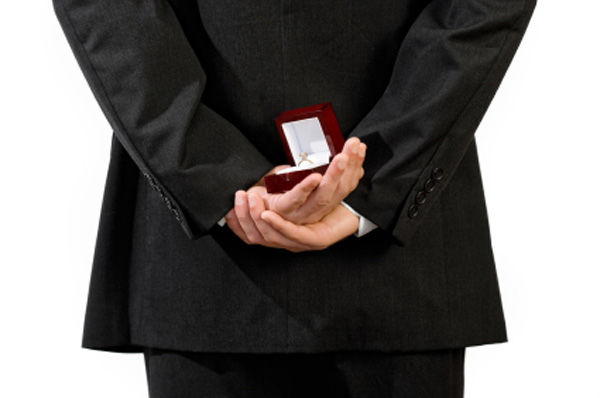 If you like it, then put a ring on it – but how much should you spend on an engagement ring?
Tradition seems to suggest that one month's salary is more than enough to buy a nice engagement ring for their partner. Others disagree, saying it should be two months…or even more.
Well, it's important to note that this 'one month's salary' rule emerged over seventy years ago when a diamond distributor made an advertising push to link diamonds and marriage together. The 'rule' stated that one month's wage should be spent on an engagement ring – and this was later updated to two months.
The average Australian earns around $1,026 every week according to the Australian Bureau of Statistics (2011) – meaning your average Aussie earns roughly $4500 over a standard month. So is this the going rate for marital bliss?
Engagement Ring Shopping Tips
While we can't give you a definitive price that you should spend on your engagement ring, we can give you tips on how you can go about making this important purchase when planning your surprise proposal:
Prioritise design quality over extra zeros on the price tag. Just because it's the most expensive, doesn't make it the best.
Find out what kind of jewellery your partner likes (if you don't know already, ask their friends) and cater to this preference.
You might be able to negotiate a deal depending on the store.
Set yourself a spending limit and stick to it. Don't feel like you can't walk away from a potential purchase when the price seems too steep.
If you know very little about rings, jewellery or shiny things in general; bring a friend with you for a second opinion.
Take your time with the decision, be patient, and you'll eventually find the perfect ring – hopefully at the perfect price.
How much did you (or your partner) spend on an engagement ring?
You can look at our full jewellery store results