Kmart has launched a new range of toy dolls and 'Kmart mums' are going wild for them.
The male and female Anko Glamour Dolls cost just $4 each and are being recognised for challenging the conventional look of dolls and promoting a healthy body image.
The dolls feature minimal makeup, different hair and skin colour, plus are dressed in a way that's both stylish and practical, switching the high heels for sensible flats.
The dolls have been praised in particular for their more "realistic" body proportions.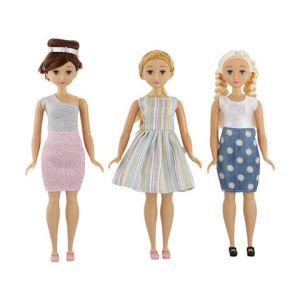 A mum shared a photo of the dolls to a popular Facebook group – Kmart Mums Australia – receiving a positive response from fellow mums.
"Spotted these 'Glamour Dolls' today. Same height as Barbie but twice the width, i.e. a normal human size. How good!" she wrote.
One commenter responded: "Love it, they're 'normal' looking… We need more like this."
Another added: "They actually look like normal women (with thighs) – I want them."
"These dolls look exactly like my niece. I bought her one with brown hair and it was uncanny. Its great dolls are starting to reflect reality," an approving aunt added.
"About time need some realism," read another, while another mum wrote: "And they actually have sensible shoes on!"
With Christmas just around the corner, the $4 price tag is another huge bonus pointed out by mums on Facebook. Plus, you can buy a set of five dolls for $15.
Other commenters said that while Kmart's efforts were commendable, Barbie had also released a range of dolls representing different body shapes and ethnicity in the past few years.
Kmart's new brand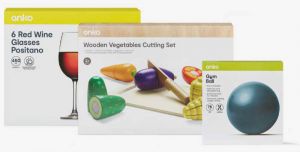 Kmart has recently had a name change for its existing '&Co' brands – Home&Co, Kids&Co, Clothing&Co and Active&Co – being rebranded to Anko. All Kmart own-brand items are currently transitioning to the new name, which stands for 'A New Kind Of', using a 'k' in the name to pay homepage to Kmart.
Kmart said there will be no changes to its product development process and no changes to the Kmart retail brand name itself, just its packaging. Kmart will continue to sell other big-name brands such as Lego.