22% of Australian parents surveyed by Canstar Blue told us they tend to buy the most expensive brands of baby products. And 24% said they would be willing to spend more than $1,000 on a top-of-the-line pram. So what is out there for parents looking for a luxury pram, stroller or baby carrier?
All prices listed have been converted into AUD.
Silver Cross Aston Martin Surf 2 $6,140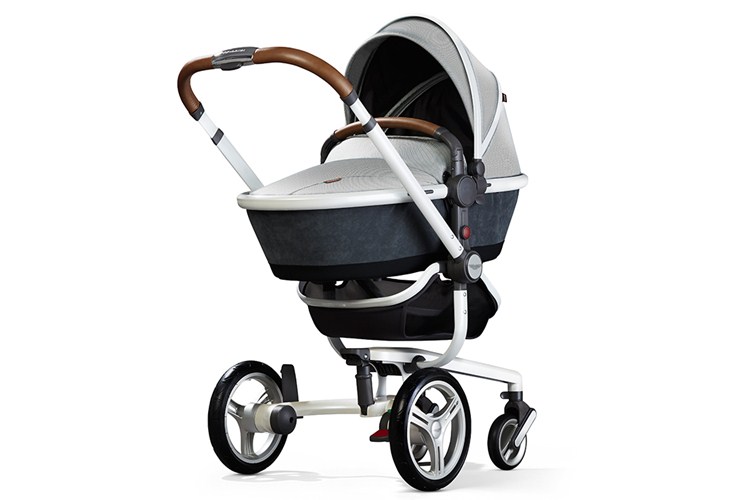 This is what happens when a limited-edition buggy manufacturer joins up with luxury card brand Aston Martin: the James Bond of prams. It has Alcantara suede on its exterior pram unit and seat, the finest tan leather, the softest English sheepskin, an ultra-lightweight magnesium alloy chassis, air-ride suspension and touch handling, just like they use in an Aston Martin car. Oh yeah, and it transforms into a removable carry cot. (You would want it to, when it costs more than most people's first car.)
It's only available from Harrods and it's handmade, so there are only 800 available worldwide.
Versace Book Plus Stroller $5,530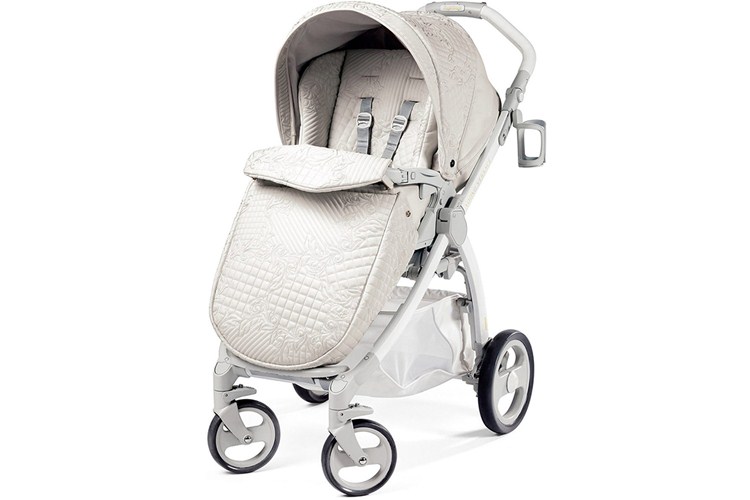 Gold-trimmed and covered in brocade fabric from hood to wheels, the Versace pram even includes the Versace Medusa medallions. Suitable from birth, this pram can transform into a rocking cradle, a bassinet and a bed, thanks to its adjustable base.
Silver Cross Balmoral $4,000
If you want to drive the same pram as our favourite royal couple, Will and Kate, you might have to max out your credit card to do it. This pram has been the favourite of the royal family since its creation in 1877. Called the Rolls Royce of prams, it is handmade in Yorkshire and comes with an engraved nameplate so you'll always remember which billionaire bub belongs in which stroller.
Its downsides include that it doesn't fold down at all, so it is not the pram for any mum on the go. But that doesn't really matter if you're going to decorate the legs and wheels with Swarovski crystals, like Tamara Eccleston did to hers.
Bugaboo Donkey in retro Andy Warhol line $3,570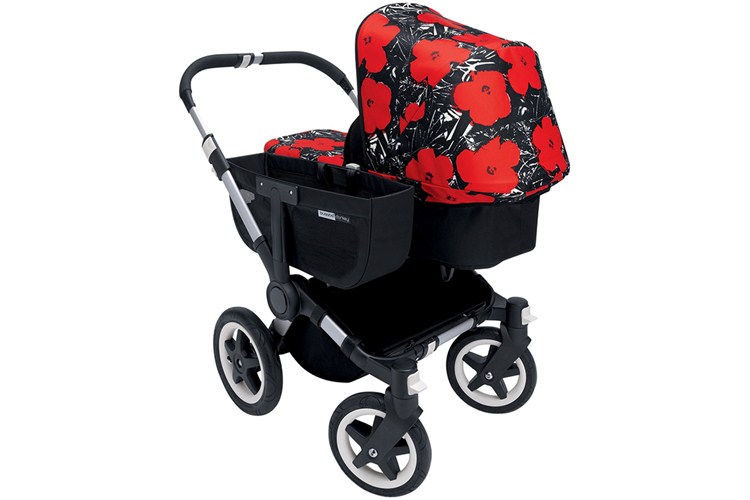 Bugaboo inventor Max Barenbrug declared that he would never make a stroller in childish prints or "stupid colours" – famous artwork, though, is in a different class. Bugaboo has teamed up in recent years with the Andy Warhol Foundation. The result is a series of limited-edition buggies decorated in the late Warhol's eye-catching prints.
Feeling patriotic for Australia? Bugaboo now makes its baby and pram accessories with Australian merino wool. Their chief sales officer Mieke van der Loo said, "it is the best quality wool there is."
iCandy Peach London $3,070
iCandy's classic traditional pram comes with the usual iCandy Peach features: one-hand folding capability, freestanding folded chassis, and a two-year warranty.
Stokke Trails $2,830
In contemporary Scandinavian style, the all-terrain Trails is the most expensive of the Stokkes so far. It costs $1,870 just for the frame and seat. If you like the look of the advertised extras like the sheepskin lining, the baby sleeping bag, or the winter hand-warmers and hood, the price rises very quickly.
Fendi Carrozina Pram $2,540
When the high fashion of this Italian luxury fashion house collides with baby products, you can expect a traditional buggy that has a highly-polished chrome chassis, uses the highest quality material, and stays "true to Fendi's iconic style".