Australians are estimated to have spent more than $17 billion on online retail in the 12 months prior to July 2015 – equivalent to 7.1% of spending at traditional bricks and mortar retailers.
So to get an expert opinion on how traditional store-front retailers have reacted to the growing popularity of online shopping, we asked Jo Munro – author of The Savvy Shopaholic. She has over 20 years of savvy shopping experience, having consulted and worked with some of the world's leading brands and blue-chip companies. She's also a self-confessed shopaholic!
In her book, she shares her secrets of how individuals can make money online by turning their shopping skills into profit. And here, she gives us her thoughts on the growing popularity of online shopping and how retailers are reacting.
Q: What is the biggest draw for consumers to shop online, rather than in physical stores? Is it a greater range of products, cheaper prices or just the convenience of it?
Value and Service
The easy answer most jump to is that it is all about price. I rarely sell items online for the lowest price. I do sell items for the best value. The astute shoppers, like me, shop for value and service.
Convenience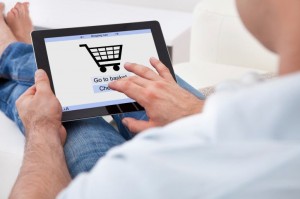 For some time, the traditional retailers have generally not been meeting our service needs. The internet has empowered shoppers to quickly and easily find the best value and price whilst still maintaining great service. By providing great products, excellent value and exceptional service to delight their customers, small specialist businesses have stepped up online to fill the gap left by large traditional retailers. We have seen the growth of some amazing specialist online retailers in Australia due to what I like to call 'traditional retail fatigue'.
Traditional retailer fatigue
Traditional retailer fatigue has opened the door for the specialist online retailers to pick up where the bricks and mortar retailers have underperformed.
Consumers are voting with their dollars and the evidence indicates that they are increasingly finding that specialist online retailers are meeting their needs more so than the big retail chains. Recognising this, some traditional retailers have now set up eBay stores.
Kogan, the online electronics store, has really forged ahead in leaps and bounds from its humble start on eBay. The success of eBay and platforms like it means shopper can purchase products when they choose to, not when store doors are open or government laws allow trading.
Customer service the key battleground for electronics retailers
Q: With greater competition online, how well do you think traditional bricks and mortar retailers have reacted to the shift to online shopping?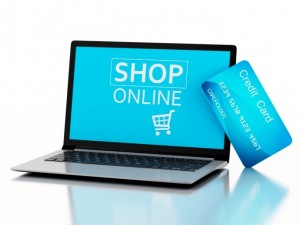 Same retail model just on a website
In general, traditional retailers have not adapted well to the online sales revolution and many have even tried to avoid it altogether. For the most part, when traditional ''bricks and mortar'' retailers set up a website, they often don't include their full catalogue of items available to buy online or worse – they just use their website as a brochure with store hours and locations and the attempt to drive foot traffic. Some try to use the same old traditional sales model online, resisting any change to their current processes.
Customer expectations have changed and the retailers are not keeping up
Customers now have experience in purchasing online and how they expect to see products presented, how they expect to order and pay, and benefit from the timeliness of delivery.
I have been shopping on the TV shopping channel for 15 years and recently noted how I was frustrated with the service. Had they changed anything? No. My expectations have been raised because of the way the online world has educated me. The shopping channel doesn't provide tracking numbers and advertise a 7-14 delivery window. This was wonderful in 2005, but now in 2015, customer expectations have shifted.
The 7 biggest sins of customer service revealed
Q: Online retail shopping is estimated to be worth about 7% of all retail spending. Can you ever foresee a time when online sales outdo bricks and mortar sales, and why would this be?
A: I am currently working with one of Australia's largest brands developing online retail offerings. One of the interesting trends is specialist online retailers setting up a new look retail presence. These 'stores' are often small in high traffic locations where their online customers can pick up items or click and collect.
Fundamentally, there are some products customers want to see, touch and experience before purchasing. If the traditional retailers can adapt, they will maintain their hold in these product categories.
Other articles you might like
How to pay less for new electronics
End of financial year sales: Are you really getting a bargain?