It's true: baby wipes are not just for your baby's bum. Baby wipes are versatile and can do so much more.
In the bathroom
Baby wipes can be used for removing makeup, as they are similar to makeup wipes, but in a different packet. They are also great at removing hair dye stains or excess tanning liquid from the skin, getting hairspray off hard surfaces, and are useful to do a quick spot clean if you have any spills on the bench or floor.
It may be obvious, but they can also be a toilet paper substitute if you have run out.
Baby wipes customer satisfaction survey results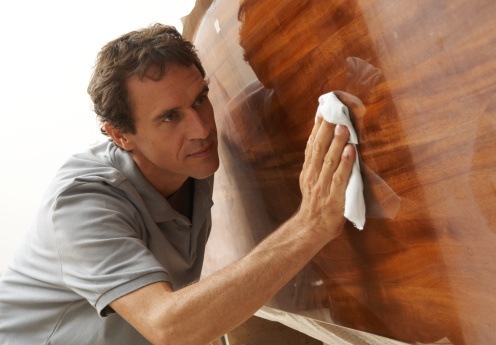 In the laundry
Rather than using expensive stain remover products, baby wipes can be used to get small stains off clothes. Some women's clothing stores will use them to get makeup stains off clothes after someone has tried an item on.
Deodorant, makeup, and food stains can all be removed with baby wipes.
Keep kids in mind when it comes to laundry detergent
For the kids
Your kids might not be babies anymore, but that's not reason to stop buying baby wipes; they clean up all kinds of messes. They can remove pen, pencil, crayon, and paint from most surfaces, particularly skin.
Both soft and hard toys can be cleaned with baby wipes too – they really are the multipurpose tool to have in the house.
Outdoors
Baby wipes are a camping essential – stock up and take multiple packs with you, just in case. They are so good at cleaning everything that soldiers used them in Iraq to get sand out of their gear, and sailors in the Navy use them when there are water restrictions on ship and they can't take showers.
They can be used on even the most sensitive areas, so you can be sure to stay relatively fresh during your time in the outdoors.
In the car
Rather than buying specific cleaning products for the inside of your car, just give everything a wipe with a wipe. Keep some handy in the car and give the dash a quick clean when you're stuck in traffic. Spilled your coffee? Blot the stain with some baby wipes before you give it a scrub.
Even clean bird poop off the outside of the car so it doesn't eat away at the paint, waiting until the next wash will slowly destroy the look of your car.
Pets
Baby wipes are for your fur babies too! Whether it is the dirty nose of a digging dog, or muddy cat paws, grab your animal and clean them off before they set foot in your nice clean house.
You can use clean smaller dogs to keep them fresh between washes, and even use baby wipes on the guinea pig if it is getting a little too smelly. Not only will baby wipes clean your pets and leave them smelling fresh, it will remove any stray hairs so they don't look so shaggy.
General cleaning
As many baby wipes are antibacterial, they can be used all through the kitchen; clean the bench top, microwave, stove, coffee machine, sink, dining table, and even the fridge with some baby wipes. As well as giving a quality clean, they will save you money – baby wipes are cheaper than the multiple cleaning products you'd normally use to clean the house.
Use baby wipes to mop up stains on the floor, reach where the duster doesn't fit, shine your shoes, and blot stains on the couch (baby wipes are particularly good on microfiber, where a lot of cleaners aren't safe to use).
Who does the vacuuming at your house?
Tech
Rather than being duped into buying all kinds of screen cleaners for your devices, use baby wipes to clean your TV, computer, smartphone, and tablet. As they don't contain an excess of water, they won't damage anything, and they get the sticky fingerprints off in an instant.
One last surprising use
Hate licking envelopes? That glue tastes awful, so moisten it with a baby wipe to avoid that bad taste on the tip of your tongue.