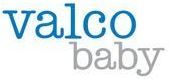 Whether it's food, clothes, toys or prams, parents always want to provide their children with the best. But does the best also mean the most expensive?
Canstar Blue's survey of mums and dads revealed a culture or 'pram envy' in Australia, with many aspiring to own a better model than their friends or family.
But does cost always relate to quality? To get an idea, we asked a man who knows, Nandor Rakosi from Valiant Brands – winner of our Most Satisfied Customers Award for Prams & Strollers in 2015. He says Valco Baby strives for the perfect balance between quality appearance and functionality.
Q) There are so many things to consider when buying a new pram or stroller – handling, flexibility, compactness and weight to name just a few. Can you give us an insight into the complexity of designing and producing the high-quality products that parents love and tell us about the biggest issues that arise?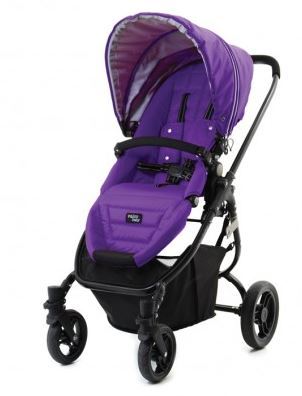 A) As an Australian company and International brand, our biggest resource and inspiration when designing our models are… our Aussie customers! Our design team is made up of a wide range of parents and we spend a lot of time at asking our users just what is truly important to them!
Getting the balance right, trading off weight and compactness with strength and affordability, is always challenging while keeping in mind the financial pressures that young families face. A great example is our unique Clean Fold system which is a boon for parents as it means that the fabrics where the child sits are inside the stroller when it is folded. This protects them from dirt and the elements when in the back of the car, in storage or just sitting on the floor.
We are proud of our Australian heritage and know how, and honoured to be showcasing it on the world stage.
Q) Our survey found that many parents were keen to buy a better pram than their friends or family, while others envy those who have a better model. From your point of view, how much emphasis is put on the appearance of your prams and strollers, or is it all about functionality?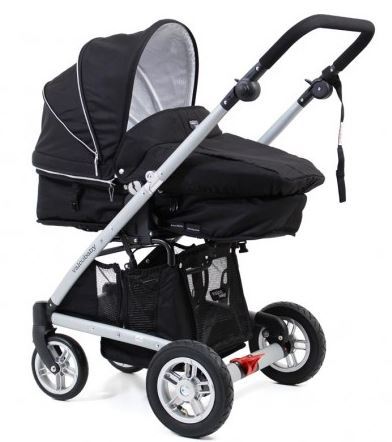 A) We are talking about our children here, so the best is what we all aspire to give them! "Better" is often difficult to ascertain with many consumers assuming that more expensive is always "better" In the middle to higher ends of the market, but this is not necessarily true.
Of course we try and balance the two. Our starting point is functional design, though not to the complete exclusion of form. We would like to think that we manage this balance quite well. We are always looking for new materials and ways for customers to individualise their models, such as introducing our mix 'n' match Vogue hood and bootie program which allows customers to customise a different colour hood or bootie to their stroller relatively inexpensively.
Q) Having good storage compartments is another major consideration for parents when buying a new pram. Have you noticed a change in what parents look for over time? Are storage compartments more or less important than they used to be and how has Valco Baby adapted to the change? Will tablet and smartphone holders become commonplace?
A) Definitely! Parents are so much more mobile today than ever before. We are constantly looking for ways in making their travels with baby more efficient and comfortable without overburdening them with too much. Zippered pockets that accommodate keys and small change as well tailored pockets for smartphones are common on some models while in others we try and maintain clean and simple lines to minimise the amount of extra fabric, which can make a folded unit more bulky.