What are parents looking for in their baby wipes? We asked them, and included these drivers of satisfaction in our product ratings to determine the quality of the products on the market.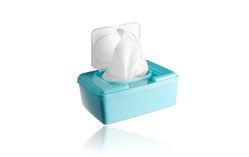 Baby wipes customer satisfaction survey results
Value for money
When you're on a budget, you don't really want to be spending a fortune on something that you'll only use once and then throw away.
Value for money looks deeper than the price of the products, because there are factors to consider. If you buy the cheapest brand, but have to use a lot of them every time you clean baby's bum, then the wipes aren't really great value for money.
Thus, value for money considers both price, and the amount of use a parent gets out of a single packet of wipes.
Strength and thickness
You already got a mess on your hands, so the last thing you want is that mess to be literally on your hands. When the wipe falls apart, or is too thin to clean baby's bottom properly, no one is happy.
Thick, soft wipes are also much more comfortable for your baby, who can quite easily get irritated skin from a day of wearing nappies and being cleaned with baby wipes. Parents were happy with thicker nappies for both cleaning and comfort.
Opening and dispensing
When baby needs changing fairly often, the last thing you'll want to do is struggle with your baby wipes. Baby is enough of a handful, so your wipes should be easy to access at the exact moment you need them.
Opening and dispensing looked at the packaging of the baby wipes, and how you access them. These are factors such as the lid, how the wipes are pulled out of the container, and how tightly packed they are (ideally, the wipes would be packed close together to ensure moisture retention, but not so tight that they can't be pulled out easily).
Suitability for sensitive skin
Babies are incredibly delicate, and their skin is so much thinner than an adult's or even a child's. While most babies are fine with normal wipes, those with sensitive skin can often be in a lot of pain if it is irritated by a scratchy nappy or wipe.
While there are wipes specifically made for sensitive skin, manufacturers still need to consider the suitability of their wipes to the skin of any baby, which is so thin and delicate.
Pack size
While a big box of wipes is convenient to keep at the changing table, it is not always so great to take with you when you're out and about. Small packs are handy when you're at the shops, are going out for the day, or even as a backup option for when you run out on the day before grocery day
Many brands offer a variety of pack sizes for convenience, and this is something that is very important to a lot of parents.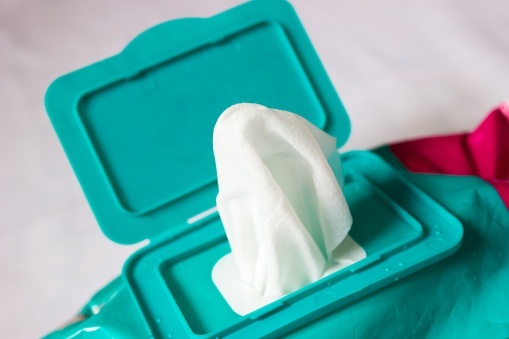 Common ingredients in baby wipes
Scent
While this aspect is not important for every parent, with only 37% of all parents preferring scented baby wipes, it is nice to have scented wipes for a smelly job. Even unscented varieties of wipe can have a fresh and clean smell to them, without the addition of fragrances.
As well as a nice smell, the scent category also considers the lack of strong chemical odours. A majority of parents will instinctually not use a wipe on their baby if it smells like it contains harsh chemicals.