Don't have a spookily good costume for the Halloween season? From boo-tiful princess dresses to the most ghoulish zombie outfits, we've listed a bunch of fang-tastic costumes you can grab at your local Coles and Woolies. Plus, see how places like Kmart, Target and Big W can help you avoid a hair-raising tantrum with their selection of outfits.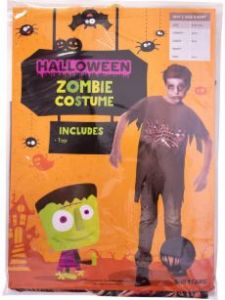 Woolworths Halloween Costumes
If you're real hungry for a unique Halloween look, why not pick up some ketchup with your ketchup bottle costume at Woolworths? The supermarket chain provides a few options for the entire family, with dressing options suitable for babies and toddlers, as well as adults and pets.
Prices start from $2 for make-up tattoos, fake blood and other accessories, and can reach up to $18 for Halloween costumes for adults.
Woolworths infants and kids Halloween costumes
Woolworths Toddler Ghost: $9
Woolworths Mummy Costume: $12
Woolworths Girl Devil: $12
Woolworths Unicorn: $12
Woolworths Ninja Costume: $12
Woolworths Halloween Zombie Costume: $15
Woolworths Skull Queen Costume: $15
Woolworths Spider Girl: $15
Halloween Costume Baby Boy: $18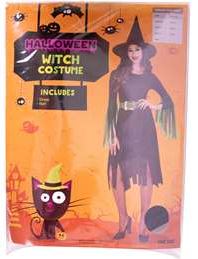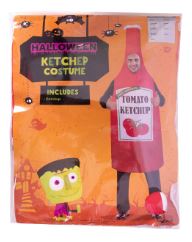 Woolworths adult Halloween costumes
Halloween Adult Ketchup: $18
Woolworths Adult Reaper: $18
Woolworths Adult Vampire: $18
Woolworths Adult Witch: $18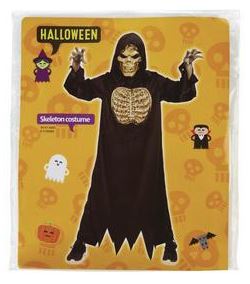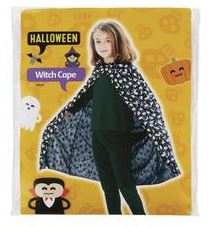 Coles Halloween Buys
Coles keeps its range of Halloween costumes and accessories fairly small. But the supermarket chain is still worth creeping into, especially for its wide selection of spooky decorations. Some of these include a light-up skeleton and talking doorbell.
Coles Halloween Skeleton Costume: $18
Coles Halloween Zombie Costume: $18
Coles Halloween Witch Nose Costume Accessories: $2
Coles Halloween Kids Witch Cape: $8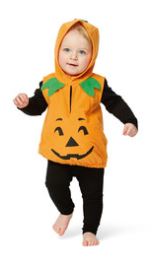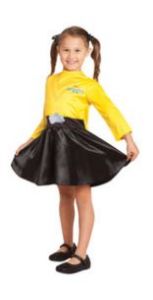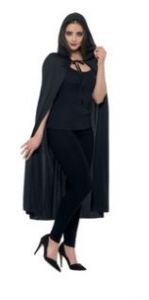 Kmart Halloween Costumes
Expect to see some wickedly good Halloween costumes at Kmart, especially if you're planning matching outfits for the family — and even your furry best friend. A number of Kmart's Halloween costumes are sold in multiple sizes and include some group-friendly options, offering costumes for different members from the Avengers and the DC superhero squad. The $20 price tag limit might also make Kmart's Halloween costumes a bit less scary.
Kmart Butterfly Wing Cape: $5
Kmart Doctor Costume: $9
Kmart Infant Pumpkin Costume: $9
Kmart Infant Ghost Costume: (suitable for ages 6‒18 months): $9
Kmart Dinosaur Onesie: $10
Kmart Werewolf Costume: $15
Kmart Transformers Bumblebee Classic Costume: $20
Kmart Teenage Mutant Ninja Turtle Costume: $20
Kmart Black Panther Costume: $20
Kmart Marvel Hulk Classic Costume: $20
Kmart DC Comics Harley Quinn Costume: $20
Kmart Wonder Woman Fancy Dress Costume: $20
Kmart Little Mermaid Princess Costume: $20
Kmart Paw Patrol Chase Classic Costume: $20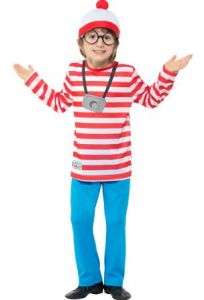 Big W Halloween Costumes
So, 'Where's Wally' going to be on the spook-tacular night of 31 October? You might be able to find him near the clothing racks at Big W, along with Spider-Man, the Cookie Monster, Harry Potter and a bunch of other fun characters. And don't worry mum and dad, there's also a bunch of options for grown-ups. But expect to pay up to $45 for adult-size Halloween costumes and $35 for the little ones. Although Big W does offer a few affordable outfits for toddlers starting from $8.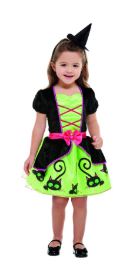 Big W toddler Halloween costumes
Big W Toddler Witch Costume: $8
Big W Toddler Devil Costume: $15
Big W The Wiggles Toddler Costume: $20
Big W Elmo Toddler Costume: $25
Big W Halloween Toddler Dorothy Tutu Costume: $28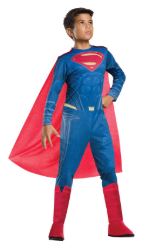 Big W child Halloween costume
Big W Superman Kids Classic Costume: $20
Big W Dragon Child Costume: $20
Big W Kids Ninja Costume with Sword: $20
Big W Kids Alien Costume: $20
Big W The Hungry Caterpillar Child's Costume: $35

Big W adults Halloween costumes
Big Where's Wally Adult Costume: $18
Big W Batgirl Adult Costume: $39
Big W Harry Potter Adult Slytherin Costume Robe: $44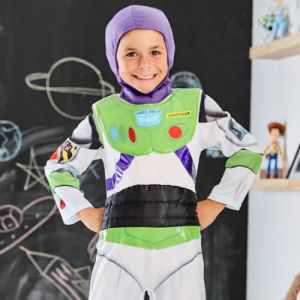 Target Halloween costumes
If you've got the dreaded school Halloween parade coming up, Target aims to help parents pull off a last-minute trick with a variety of costumes. The cost of finding a full outfit for somewhere between $12 and $29 might also feel like a treat. Moveable masks, zombie veils, spider headbands and other accessories are additionally available from $4 to $6.
Target Halloween Monster Costume: $12
Target Halloween Vampire Costume: $15
Target Halloween Skeleton Costume: $15
Target Halloween Witch Costume: $15
Target Halloween Prom Queen Costumes: $20
Target Halloween Reaper Costume: $20
Target Disney Frozen 2 Anna Costume: $29
Target Disney Frozen 2 Elsa Costume: $29
Target Halloween Zombie Costume: $20
Target Disney Aladdin Princess Jasmine Costume: $29
Target Ultimate Spider-Man Kids Deluxe Costume: $29
Target Disney Toy Story Woody Costume: $29
Target Disney Pixar Toy Story Buzz Lightyear Costume: $29
Picture credits: Evgeny Atamanenko/Shutterstock.com