If you've been a good boy or girl this year, hopefully Santa will bring you something nice. But if you haven't, read on to find out what you're likely to be opening this Christmas morning…
Getting into the festive spirit, we asked 3,000 Australian adults about the worst Christmas gifts they have received – and the outcomes will no doubt ring true with millions of us.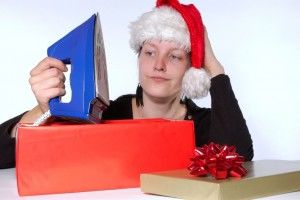 Topping the list of things you'd rather not unwrap, but unfortunately have, was cheap jewellery, followed by toiletries (e.g. deodorant, body spray, perfume) and – of course – socks and underwear. Seriously, who hasn't got Santa socks?
You probably won't be surprised to learn that cheap jewellery was comfortably the most unsought after gift of the women we surveyed (pay attention fellas). The guys were most disappointed with the socks or undies.
Here's the full list of unwanted presents: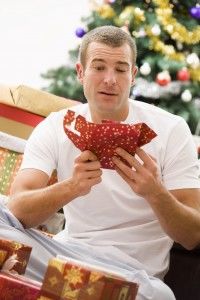 Cheap jewellery 28%
Toiletries 25%
Socks and underwear 20%
Clothes 14%
Food / chocolates 12%
Household appliances 9%
Flowers 6%
Gift cards and vouchers 6%
Other things that people have received for Christmas include towels, candles and … well, nothing.
And just in case you're interested, some of the best presents people have unwrapped include money – plenty of it – and cars! Well, good for you.