The default game controller that comes with your PlayStation 4 or Xbox One is pretty great for most genres, but for fighting games or for anyone looking to replicate the arcade style experience, you're going to want a fight stick, writes Krishan Sharma.
While a quality fight stick won't make you a fighting game expert overnight, it will give you a solid foundation on which to hone your skills. A good fight stick should deliver tactile feedback and minimal input lag while more premium sticks are built with arcade quality components that will last you forever. Some fight sticks also boast an open design for modding the stick and buttons to your liking without fear of voiding the warranty. 
Besides fighting games, fight sticks are also great for other arcade style video-games, such as Metal Slug or Ikaruga. 
So, whether you are a professional looking for an upgrade, or just a beginner looking to start out on arcade sticks, here are the best fight sticks you can buy today.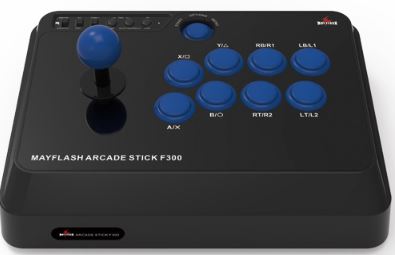 Best budget fight stick: Mayflash F300
Compatible with the broadest array of consoles including Xbox One, PS4 and Switch and even classic retro consoles like the NeoGeo Mini, the F300 from Mayflash offers plenty of value considering it can be picked up for under $100.  On top of that you get a gaming fight stick that can be easily upgraded with arcade quality components such as Sanwa joystick and buttons. The ease of customisation makes this a great stick for beginners since you can upgrade components as you improve your skills.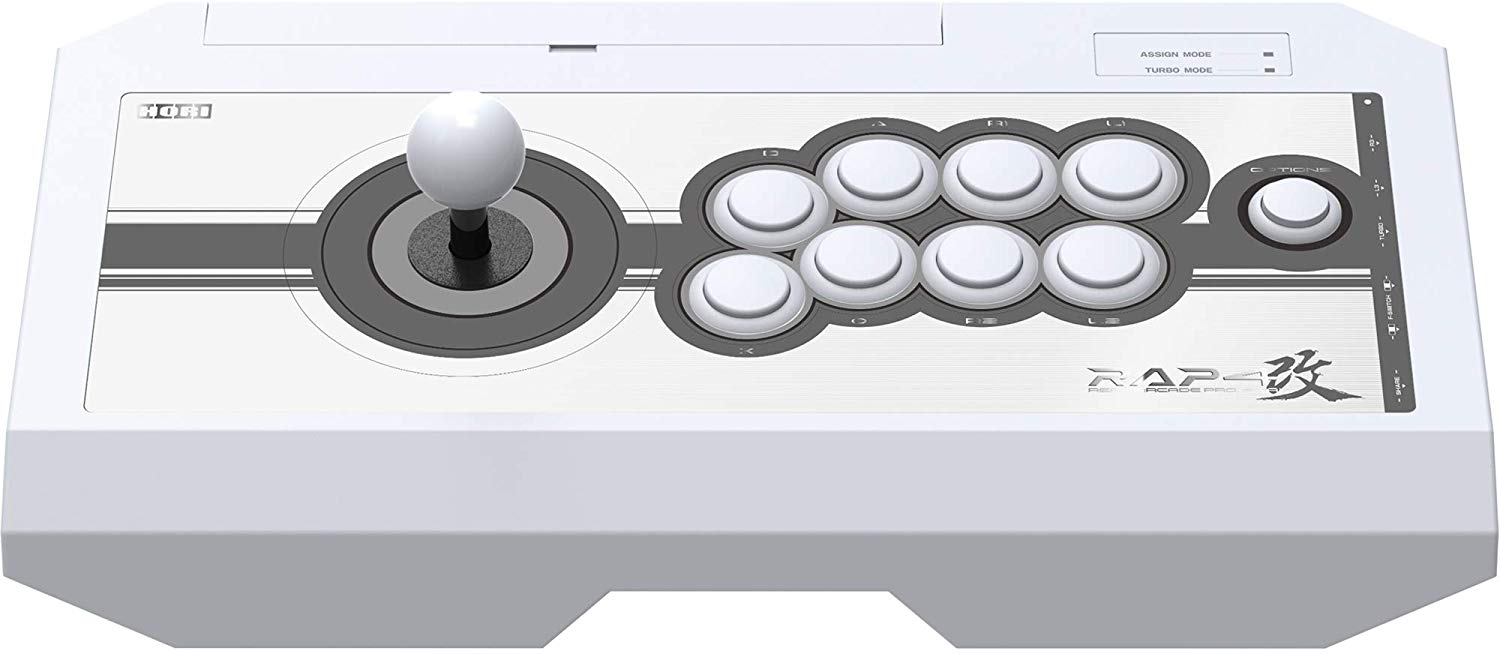 Best mid-range fight stick: HORI Real Arcade Pro V/4 Kai
HORI's Real Arcade Pro or RAP for short is a great choice for anyone looking to step up their game from budget offerings as it's built with high quality components while still managing to hit a mid-range price tag. 
There are various models out there with the RAP 4 Kai for Playstation 4, RAP V Kai for Xbox One and a RAP V Hayabusa for Nintendo Switch so make sure you pick the right model for your console of choice. The RAP fight stick uses Hori's own Hayabusa joystick and buttons which in many ways match the speed and accuracy of Sanwa components but users can also tune it to their liking thanks to the mod-friendly design.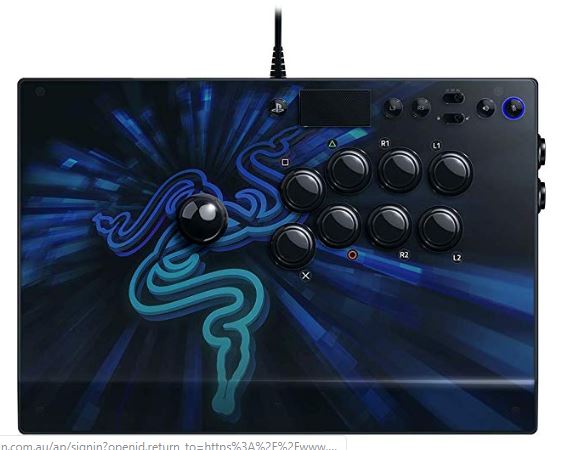 Best premium fight stick: Razer Panthera Evo
Razer's Panthera series has reached almost legendary status in the competitive fighter scene and the latest 'Evo' series takes things up a notch by adding a number of quality of life features while also slimming down the overall unit. These include dedicated volume and mic buttons, a headphone jack which worked equally as well on both PS4 and PC, touchpad, and a toggle that changes the mode of the joystick so it can act as a left stick, right stick or even a D-Pad. The options and share buttons are off to the side of the stick ensuring you won't accidentally pause the game in the middle of a heated contest. 
While the cable isn't detachable, there's a compartment built-in to the back that conveniently stores the lengthy USB cable. There's also a slight slope at the front of the fight stick, making it much more comfortable to wrest your wrist on for extended play sessions.
The big change from its predecessor is that it switches the Sanwa buttons for Razer's own mechanical switches normally found on the company's gaming keyboards, allowing a longer life span of 30 million taps. In practice, the buttons retain the same high quality arcade feel reminiscent of Sanwa gear. However, the Razer buttons do feel slightly more responsive with half presses often registering as a button press where other premium fight sticks don't. It also has extremely low input lag which is something veteran fighting game players will appreciate. 
The only downside is that it takes a bit more work to get inside the unit with seven screws to remove the front plate and change out the artwork and another nine screws to open up the chassis (the original popped up with just a push of a button). Once inside, the Panthera Evo is readily customisable so you can switch out Razer's mechanical buttons for Sanwa ones if you prefer.  I also wish that Razer included a bat top joystick with the default ball top type as they did with the original Panthera but you can always source one online and swap it out yourself.
Overall, the Razer Panthera Evo is a sublime premium fight stick that will please all types of fighting fans from tournament level players to button mashing casuals. 
Internet plans for gamers
The following table shows a selection of published gaming-ready NBN plans from MyRepublic and Aussie Broadband on Canstar Blue's database, listed in order of monthly cost, from the lowest to highest, and then by alphabetical order of provider. Use our comparison tool to see plans from a range of other providers. This is a selection of products with links to referral partners.