Recording software is one of the first things that gamers look for when assembling their PC setup, particularly if you're aiming to make it big on YouTube or streaming platforms. But while all recording software models and brands may seem the same at first glance, a closer look reveals a big difference in their quality – and price – meaning it's best to consider all your options when considering compatible software.
But with so many options available for both the part-time gamer and the professional, where should you start looking, and which one is the best option for you? Canstar Blue investigates.
What is Screen Recording?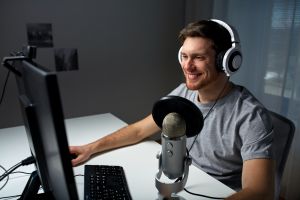 Screen recording is essentially recording or capturing the screen of your device, such as a PC. Gamers and YouTubers will use screen recording to capture their gameplay, which can then be edited into a video.
Gamers also rely on top-of-the-line screen recording software in order to avoid loss of quality on their game's performance, as capturing gameplay can use up a lot of power and memory space. If you're in the market for new screen recording software, or you're just curious as to what's out there, read on to find the best option for your gaming needs, as well as your budget.
Best Budget Recording Software for Gaming
Nvidia ShadowPlay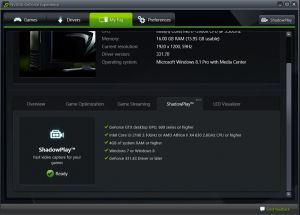 Nvidia ShadowPlay is one of the most powerful capture and record services on the market, with its popularity garnered through housing numerous features, such as easy gameplay recording, FPS counter overlay and live streaming, plus being free-of-charge. ShadowPlay can automatically capture gameplay on Xbox One and PlayStation 4, and allows you to manually select when you want to record gameplay.
ShadowPlay's DVR-style Instant Replay mode lets you save the last 30 seconds of gameplay onto your hard drive or share it to YouTube, all by simply hitting a hotkey on your PC. ShadowPlay's screen recording is also capable of capturing 4K quality at 60fps, with the software hardware accelerated, enabling you to run it in the background without affecting game performance. The Nvidia ShadowPlay's depth of features and free-to-use appeal has thousands of gamers using it daily, making it a great option for those starting out in the YouTube scene, or those looking to stick to a strict budget.
Best Mid-Tier Recording Software for Gaming
Bandicam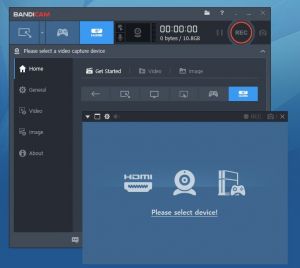 Bandicam is a lightweight screen recorder software compatible with Windows that films everything on your PC screen as high resolution footage. It can capture games that use Vulkan/OpenGL/DirectX technologies, and can record a selected area on your PC screen for privacy and editing purposes. You can also record with external devices such as Xbox and PlayStation, as well as smartphones, webcams and more, as Bandicam can capture gameplay of numerous titles up to a framerate of 480fps.
Recording and saving files as a MP4/AVI file, Bandicam additionally allows you to record your own audio and webcam footage, allowing more options for when you're looking to create or edit a video. You can schedule recordings, ideal for when you're looking to stick to a schedule, making it a strong contended within the mid-tier price range.
Best High-End Recording Software for Gaming
Camtasia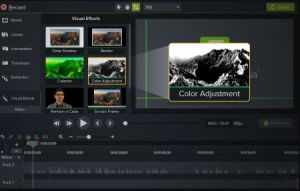 Camtasia, highly regarded as one of the best all-in-one screen recording software in the market, is a simple yet complex and aesthetic take on recording software. Its easy design gives beginners in the editing and screen recording game a head start, as you simply record your screen and add desired effects to make a high-quality video. Camtasia has a royalty-free library full of music and sound effects, allowing you to play around until you find the style and track you think best suits your video.
Choose to record from your screen or your webcam as Camtasia captures film in crisp 4K quality with excellent audio skills. This software has a wide range of features including pre-made animations to add to your edit, zoom and pan angles to diversify your screen record and easy-to-share capabilities on YouTube, Vimeo and more. Camtasia is one of the pricier choices when it comes to buying a screen recording software, as the design and features makes it worth it if you've got the spare cash.
Free Recording Software for Gaming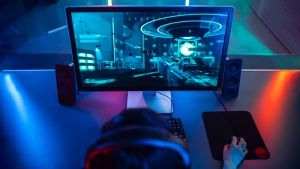 In addition to Nvidia ShadowPlay, there are a number of other free software options for gamers not willing to part with any cash for additional software. Here's a shortlist:
OBS Studio
EpicRewind
D3DGear
Fraps
Tinytake
Ezvid
FlashBack Express
ShareX
Of course, features and capabilities will vary between each software, so it's best to look into all your options beforehand, as your free software may not be able to do what you need to make your videos really standout, meaning paying a bit of money may be worth it further down the line.
What Recording Software is right for me?
Working out what screen recording software you'll need is largely based on your gaming habits and budget. The three pieces of software that we discussed above all differ in prices and performance quality, but are all appropriate for the majority of screen-recording needs. As a result, looking at what your gaming rig can handle, and how much you're planning on using recording software, is a good place to start to ensure you're capturing the best deal.
Internet Plans for Gamers
The following table shows a selection of published NBN 50 plans on Canstar Blue's database, listed in order of monthly cost, from lowest to highest, and then by alphabetical order. Use our comparison tool to see plans from a range of other providers. This is a selection of products with links to referral partners.

How did we pick some of the best recording software for gaming?
At Canstar Blue, we're experts on lots of consumer-related topics, but we can't claim to be experts on everything. That's why, in picking some of the best recording software for gaming in this article, we've drawn on our general gaming knowledge and online research to bring you this selection. Therefore, it should be treated as a general guide only.
Photo credits: JJFarq/shutterstock.com, SydaProductions/shutterstock.com, nvidia.com, bandicam.com, techsmith.com, Gorodenkoff/shutterstock.com