Building your own gaming PC can be a highly satisfying and enjoyable experience, provided that you know what you're doing! Being able to create your dream setup from scratch, tailor-making it to your preferences and style, is something that many gamers look to do. But just how do you do it, and is it worth it? If you're looking to venture into the custom-made PC market, Canstar Blue investigates some of the components, costs and guidelines you should follow to help you create your dream rig.
How do you build your own gaming computer?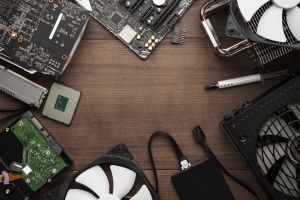 While building your own gaming PC can seem intimidating at first, it's actually quite simple – as long as you know the fundamentals of how a gaming computer works. As a quick guide though, here are some of the major components you should think of when it comes to building your gaming computer:
Processor
Memory
RAM
Cooling system
Graphics card
Hard drive storage
Power supply
Computer case
Monitors and accessories
However, as there is plenty of variety in the market, with even plenty of retailers available to help you build your own gaming computer, knowing where to start can prove difficult, particularly for first-timers. To help you get an overview of what to expect when you embark on your PC building journey, check out the below video from tech expert Austin Evans.
What tools do I need to build my own computer?
To make sure your build is sturdy and works as it should, you'll need some tools to get the job done. But what tools do you actually need? Here is a list of the tools you'll likely need when building a computer:
Screwdriver
Scissors
Zip ties (for cord management)
Torch
Is it better to build or buy a gaming computer?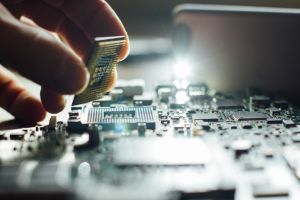 When looking at building your own gaming PC versus buying a pre-built setup, it really comes down to your personal preferences and budget. Buying a pre-built gaming computer is easy and provides PC newcomers with a reliable gaming system, although you may not get exactly the setup you need or want. On the other hand, building your own PC can give you complete control on what goes into your setup, although you'll have to do all the legwork. As a result, how you go about getting your gaming computer will boil down to the old 'time vs money' argument and how much you already know about building computers.
How much will it cost to build a gaming computer?
The cost of building a gaming computer will start from about $500 and reach as high as $2,500. If you're looking for high-quality parts but still looking to stick to a budget, $1,500 will be the general benchmark for those looking to build from scratch.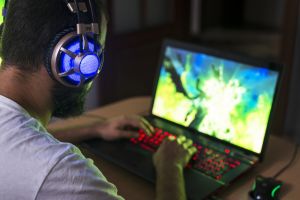 Gaming desktops vs gaming laptops – what's better?
While gaming desktops and gaming laptops are used primarily for the same thing, is one better than the other? Here are some pros and cons of both to help you figure out which may be the best fit for you:
Desktop Pros
Desktop Cons
Laptop Pros
Laptop Cons
·  Customisable down the line

·  Cheaper

·  More powerful Graphics Processing Units

·  Hard to take it with you

·  More upkeep with upgrading parts

·  Portable

·  Less building time and components

·  Harder to replace and upgrade parts

·  More expensive

·  Limited screen and gaming setup
General guide only
Regardless of which camp you initially fall into, both gaming desktops and gaming laptops cater to certain needs, meaning your lifestyle and gaming habits will generally make the decision for you.
Are gaming computers worth it?
When it comes to computers, you sometimes need something with a bit more 'oof' to help you get the most out of your gaming sessions. With gaming computers made primarily to support games with high processing requirements, a gaming computer will be a better option than a traditional desktop if you're looking to consistently load up a game. That being said, gaming computers aren't cheap, meaning that to get the most out of your money, it's best to look into all your options, including buying pre-built or making your own, to ensure your computer fits with the dream setup you had in your head.
Internet Plans for Gamers
The following table shows a selection of published NBN 50 plans on Canstar Blue's database, listed in order of monthly cost, from lowest to highest, and then by alphabetical order. Use our comparison tool to see plans from a range of other providers. This is a selection of products with links to referral partners.
Photo credits: Scharfsinn/shutterstock.com, Ruslan Grumble/shutterstock.com, Golubovy/shutterstock.com, sezer66/shutterstock.com