Developers, CyberConnect2 take on the Dragon Ball Z gaming series with Bandai Namco's Dragon Ball Z: Kakarot to be released on PS4, Xbox One and PC on 17 January, 2020. Distinctive from previous Dragon Ball Z games, Kakarot takes a different approach with a dedicated action role-playing/fighting game as you follow Goku from start to finish of the timeless and iconic Dragon Ball Z storyline. With tons of newly created side-quests, unique mini-games and other features to keep gamers entertained, Dragon Ball Z: Kakarot looks to impress gamers come 2020, writes Tom Doyle.
Play as Goku or other characters from the Dragon Ball Z universe as you walk, fight, train, eat, fish and fly your way around the world map in search of the seven dragon balls. Re-live the legendary moment where Goku discovers his Saiyan bloodline and birth name, Kakarot as you experience Dragon Ball Z like never before with striking combat mechanics and cutting edge visuals. Watch below for the Dragon Ball Z: Kakarot announcement trailer at E3 2019!
The Story Mode and Gameplay
Kakarot stays true to the original Dragon Ball Z story-arc as it will focus on the fundamental and legendary anime/manga with the story sagas in the game including the Saiyan Saga, Cell Saga, Buu Saga and Frieza Saga. Kakarot will also additionally have the possibility of collecting all seven dragon balls as you are able to use them to unlock special battles that would otherwise not be available.
Other than the widely-known Dragon Ball Z narrative being present in the story mode, the available side quests throughout your journey in Kakarot are beginning to excite a lot of gamers. These quests include taking on a crew of rioting robots, Goku and Piccolo trying to get their driver licenses and many more to be announced, as certain characters such as Teen Gohan and Android 16 will also be getting their own original episodes.
Gameplay in Kakarot is aiming to be consistent with the anime storyline and will only break canon with these side-quests, as Goku will start the game with his essential attacks and will learn to master more powerful moves as you progress through the story mode. Goku's starting moves include "Scissors Paper Rock: Rock", "Meteor Smash", "Body Blow" and the "Kamehameha". Don't worry about missing out on mastering any new moves throughout the game, as the attacks are required to be learned before moving onto the different plot locations throughout the story. Watch below to see some of these unique special moves in the Dragon Ball Z: Kakarot game introduction trailer!
Playable Characters and Mini-Games
Kakarot has several playable characters in the game, including Goku, Future Trunks, Piccolo, Gotenks, Vegito and Gohan (playable as a child, teenager or adult). Each of these unique characters will have access to the fundamental melee combos alongside Ki charging attacks and shoulder button assisted special moves, as you can of course gain stronger abilities with the characters via powerful transformations.
There is also a new character being added to the Kakarot lineup, with it being designed by none other than the creator of Dragon Ball Z, Akira Toriyama. The character, 'Bonyu' will be featured in a part of a short sub-quest in Kakarot, as developers are wanting to maintain accuracy with the main storyline adjacent to the original manga/anime.
Outside of the combat you will be free to roam locations, complete side-quests and even go fishing. The fishing mini-game pays homage to a vintage episode where child Goku fishes with his Saiyan tail, as in Kakarot a more mature Goku simply retrieves a tail out of his pocket and uses it to fish.
Other mini-games and side activities include flying around collecting Z orbs (form of currency), mining ore with Ki blasts and hunting deer to collect meat which can be used to boost Goku's melee attack stat.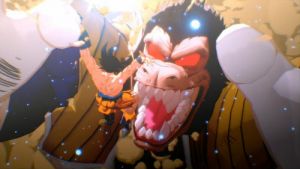 Is it worth it?
Dragon Ball Z: Kakarot looks to be adapting the iconic anime story arcs to produce one of, if not, the best-looking Dragon Ball Z game to date as the cutting-edge visuals and introduction of new side-quests, missions and characters is causing Kakarot to be garnering a lot of deserved attention. Dragon Ball Z: Kakarot is available for pre-order with the release scheduled on 17 January, 2020 at all participating retailers. 
Game release date: 17 January, 2020
Available on: Xbox One, PS4, PC
RRP: $99.95
Internet Plans for Gamers
The following table shows a selection of published NBN 50 plans on Canstar Blue's database, listed in order of monthly cost, from lowest to highest, and then by alphabetical order. Use our comparison tool to see plans from a range of other providers. This is a selection of products with links to referral partners.